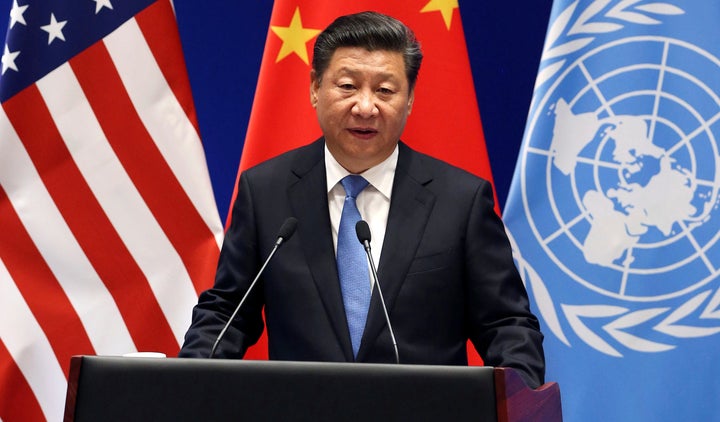 China was responsible for around one-quarter of the world's carbon emissions in 2014 ― more than the U.S. and the European Union combined. It accounts for 33 to 40 percent of the carbon emissions gap between current trends and a 2 degree Celsius pathway. Yet China is moving to cut its CO2 emissions much faster than anyone expected, and is now on a path to achieving its Paris climate commitments, including peaking its CO2 emissions, well before its 2030 goal. China is on track to cutting its CO2 emissions by 0.5 percent this year as it burns less coal, building on a 0.7 percent reduction last year, and contributing to a global slowdown in CO2 emissions growth.
In fact, China is emerging as a global climate leader, taking the number one spot in global renewables investment for the past few years. In 2015 alone, China invested some $102 billion in renewables ― more than the U.S. and EU combined, representing around half of new wind power installations globally and roughly one-third of new solar capacity. Realizing the benefits of actively adapting to the new low carbon economy, China is committing to move ahead regardless of what the U.S. does.
China is not waiting until 2030 before taking climate action. In September and October of this year, for example, China cancelled dozens of coal plants already under construction with a combined capacity greater than the U.K.'s entire coal fleet, in order to avoid building coal power capacity that would become stranded, unused assets given increasingly cheap renewables. It has set a national coal consumption target of 4.2 billion tons for 2020, and its coal consumption has actually fallen for the past two years, with 2016 likely to continue the trend.
"In 2015 alone, China invested $102 billion in renewables -- more than the U.S. and EU combined."
China's 13th Five-Year Plan (2016-2020) for power sector development and greenhouse gas emissions control, announced recently, calls for increasing wind and solar power to 210 GW and 110 GW respectively, achieving sales of 5 million new electric vehicles, establishing a national carbon market to price carbon and developing 100 pilot low-carbon cities (from around 40) by 2020. China will also reduce its CO2 emissions per unit GDP by 18 percent below 2015 levels by 2020 and seek to meet new energy demand with low-carbon energy sources, as it has been doing for the past several years.
China's transition to a low-carbon economy is neither easy nor painless. But China recognizes that transitioning from fossil fuels to renewable energy will ensure its long-term economic development by creating jobs in new industries such as renewables, EVs and efficiency; combat its relentless pollution; and protect China from the devastating impacts of climate change on its food security, human health, cities and infrastructure. And rather than denying the reality of climate change and continuing to expand fossil fuel use, as Trump and the Republicans seek to do, China has pledged to set aside a little over $15 billion for job retraining and other support for workers.
Much new job growth is already coming in the clean energy sector. China is the world's undisputed leader in green jobs, driven by unprecedented growth in the solar and wind industries: 3.5 million people now work in the renewable energy sector in China, while 769,000 work in the renewables sector in the United States. China's leadership in renewable energy technology, revenue and jobs will only accelerate if the U.S. pulls back on its climate commitments. In fact, at least one commentator has called Trump's climate denial "a gift to China's green industry."
That's not the only gift that Trump would give to China if he abandons the Paris agreement. Relinquishing America's international leadership role on climate change would open the door for China to become the world's de facto climate leader, diminishing U.S. influence and enhancing China's across multiple issues.
Support HuffPost
The Stakes Have Never Been Higher
Related
Before You Go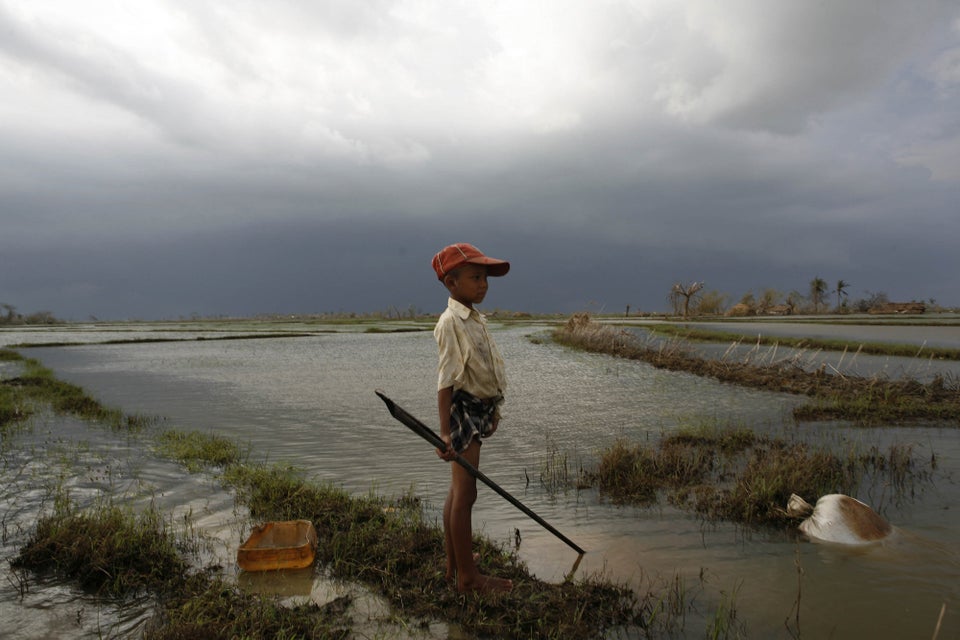 Climate change seen from around the world
Popular in the Community