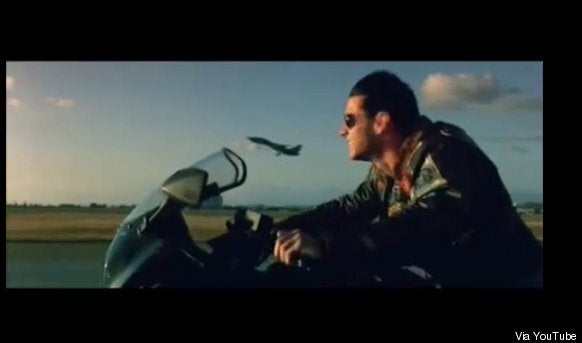 Broadcast by China Central Television, the footage was said to have been passed off as an air force training drill showing a Chinese J-10 fighter plane firing a missile and destroying a rival aircraft.
As the Guardian reports, however, eagle-eyed movie buffs were reportedly able to detect distinct similarities between the aired footage and the climactic aerial combat sequence of Top Gun, the 1986 blockbuster which helped launch Tom Cruise to stardom.
Though the aforementioned footage has been distributed around the blogosphere, it has since been removed from CCTV, and the Wall Street Journal notes no mention of an air force training story exists. If the story is legitimate, it wouldn't be the first time Chinese media have re-purposed Hollywood-produced material without authorization for use in a news broadcast. In 2007, the state-run Xinhua news agency reportedly used an X-ray image of Homer Simpson's head to illustrate a story about the genetic link to multiple sclerosis.
Watch comparison footage of the Chinese broadcast with the final Top Gun scene here, courtesy of the Wall Street Journal:
Popular in the Community