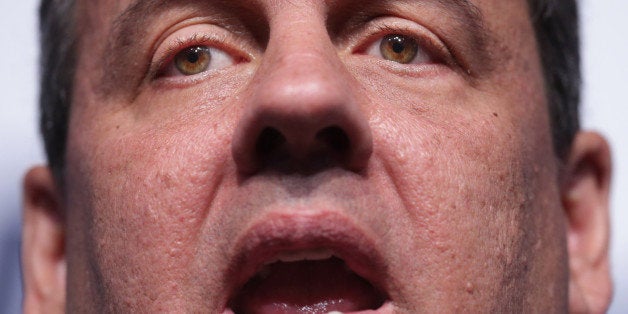 WASHINGTON -- New Jersey Gov. Chris Christie (R) introduced himself to a gathering of social conservatives Friday, making his first appearance at the Faith & Freedom Coalition's annual conference.
"I believe that every life is a gift of God that is precious and must be protected," he said, touting his anti-abortion position to the anti-abortion crowd at the Omni Shoreham Hotel in Washington, D.C.
But Christie misfired when he tried to portray the Democratic Party as the party of intolerance on the issue of abortion. He claimed that the Democratic National Committee has never allowed an anti-abortion Democrat to speak at the party's convention since the Supreme Court's 1973 Roe v. Wade decision:
Names like Colin Powell, Condoleezza Rice, Tom Ridge -- all Republicans who are pro-choice Republicans that have spoken at Republican National Conventions.

I said to a number of different reporters who have asked me this: Name me the one pro-life Democrat who has ever been able and allowed to speak at a Democratic National Convention since Roe v. Wade. Don't strain yourself, because there's never been one. Theirs is the party that's intolerant ...

We should no longer sit around and allow ourselves to be punching bags and have those phrases used about us when it is the other party that excludes different ideas and not the Republican Party that's excluding different ideas on this issue.
What Christie said is completely false. Not only is it not true, but he's been called out for using this talking point before. Christie made similar remarks in March at the Conservative Political Action Conference.
Chicago Mayor Richard M. Daley, Sens. John Breaux (D-LA) and Howell Heflin (D-AL), and five other governors who opposed abortion rights did address the convention in 1992, as detailed in a September 16, 1996, article in The New Republic on the Casey myth. In addition, anti-abortion speakers have spoken at every Democratic convention since 1992, including Breaux in 1996 and 2000, former House Democratic Whip David Bonior (D-MI) in 1996 and 2000, and Senate Minority Leader Harry Reid (D-NV) in 2000 and 2004.
As FactCheck.org noted after Christie's CPAC remarks, Sen. Bob Casey (D-Pa.) -- whom The New York Times has called "the country's most prominent 'pro-life' Democrat" -- delivered a prime-time address at the Democratic convention in 2008.
He even spoke about his anti-abortion views in his speech at the event, saying, "Barack Obama and I have an honest disagreement on the issue of abortion. But the fact that I'm speaking here tonight is testament to Barack's ability to show respect for the views of people who may disagree with him."
Other anti-abortion speakers that year included Sen. Joe Manchin (D-W.Va.) and former Rep. Tim Roemer (D-Ind.). Sister Simone Campbell, executive director of the Roman Catholic social justice group NETWORK, touted her "pro-life" views at the Democratic convention in 2012.
Before You Go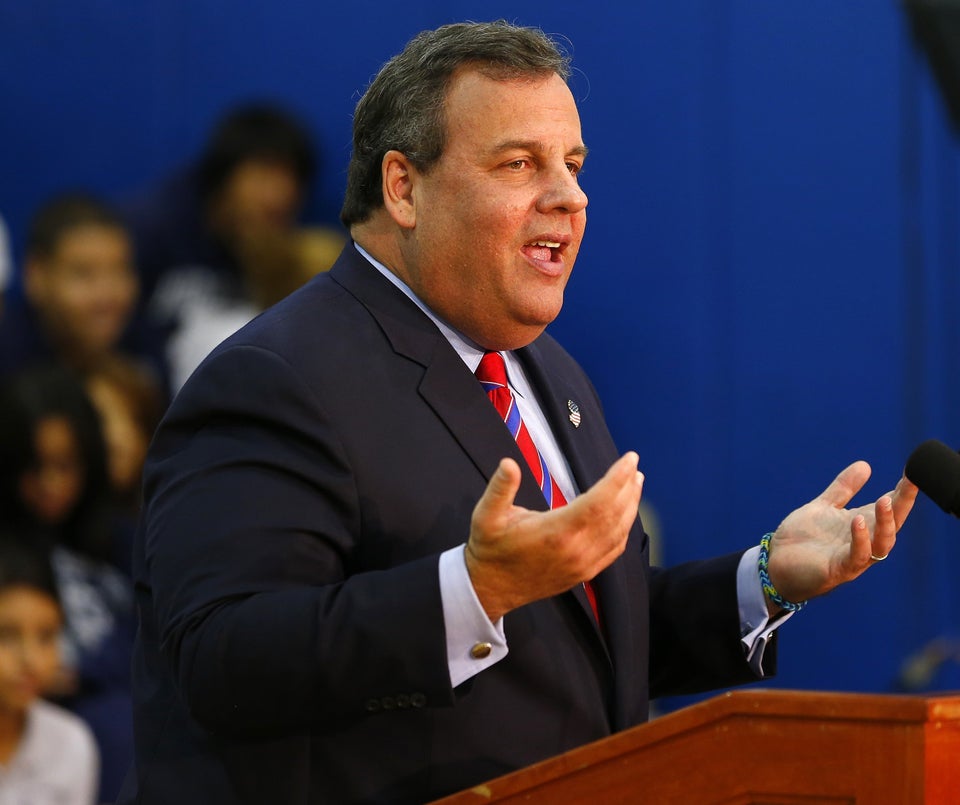 Chris Christie Is Absolutely Shocked
Popular in the Community