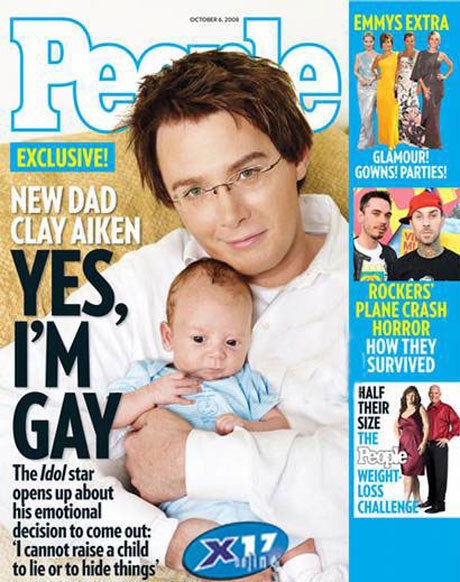 People hits newsstands on New York and LA on Wednesday, and their new cover is a doozy. American Idol alum Clay Aiken and newborn son Parker pose for their first photos AND Aiken officially comes out.
Parker Foster Aiken was born on August 8 in North Carolina to Aiken's good friend Jaymes Foster, 50. The pair met when Aiken was a contestant on American Idol.
He was in "Spamalot" on Broadway earlier this year and is back of of last week.
Aiken has long remained silent about his sexuality. While he has legions of female fans called Claymates, but has also been referred to for years as "The Gaiken" by Kathy Griffin and has been allegedly solicited gay sex online.
When the AP asked for a copy of the issue in advance, the magazine refused. The cover tagline is all we'll get till it's out.
More to come...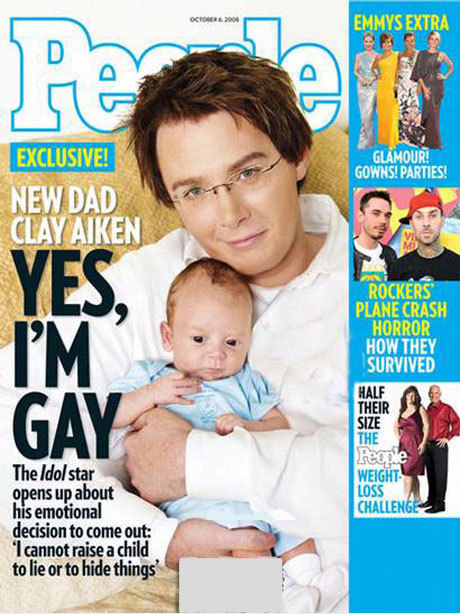 Popular in the Community