Access to clean, potable water is a central issue for slum dwellers around the world and is often a time-consuming endeavor that involves walking great distances and waiting in long lines. Water is often expensive, demanding a large portion of families' budgets. And it is often contaminated -- dirty water is responsible for 80 percent of all sickness and disease worldwide, and for 15 million child deaths every year. But initiatives in Jakarta, Mexico City, Lagos, Rio de Janeiro and Ahmedabad are closing infrastructure gaps and providing slum residents with clean water solutions.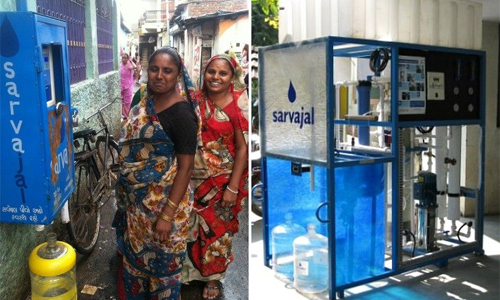 In India, women are forced to orient their entire day around collecting expensive and unsafe water. An Ahmedabad-based social enterprise recently introduced an innovative way to distribute treated water through solar-powered ATMs. They allow 24-hour access by swiping pre-paid cards, which are easily recharged, or by paying with coins. Around-the-clock access provides the convenience rarely experienced by the urban poor. Using reverse-osmosis technology, the purification centers supply water to a network of decentralized, "off-grid" solar-powered ATMs, thus keeping fees low. This initiative also provides a long-term sustainability solution to an important problem: ATM ownership lies in the hands of the community, as the company recruits and trains local entrepreneurs to run the water service centers through a franchise model.
Environmental degradation and poor water management have lead the Indonesian Institute of Sciences and UNESCO to launch an eco-hydrology initiative (eco-hydrology is an interdisciplinary field that examines the interactions between hydrology and ecosystems). In Jakarta, it is being used to revitalize the Citarum, one of Jakarta's main rivers, by creating artificial wetlands to provide clean water to the residents of Jakarta and the surrounding areas.
Isla Urbana works to provide clean water to the residents of Mexico City through rainwater harvesting systems that purify and store water for consumption. The project uses local materials and local labor, which helps the local economy and runs meetings in a collective decision-making process to empower the community. A plumber initially installs the system in residents' home, and the family is trained to perform maintenance and repair, with the help and advice of Isla Urbana. This rainwater-harvesting model is indeed proving successful: it provides 59 liters of clean water per person, allowing families to meet the potable water requirements established by the WHO.
In response to the enormous infrastructure gaps in Rio de Janeiro's favelas, the municipal government has launched a new upgrading program, Morar Carioca. This U.S., $4 billion initiative aims to renovate around 250 neighborhoods of Rio's favelas by 2020, as part of the preparations for the controversial 2016 Olympics. The massive expansion of social infrastructure is already underway, not only with strong financing but also with greater social components, such as the construction and operation of primary schools, child care facilities, social assistance reference centers, family clinics and sport facilities. The program will also improve slum residents' access to transportation, with the expansion of bus and metro routes and the construction of elevators and cable cars in areas where access is difficult.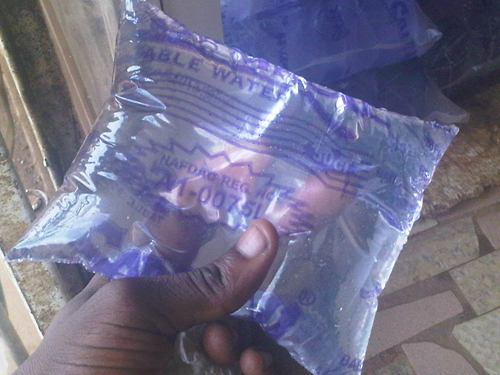 Less than 30 percent of Lagos' population has access to piped water connection, which has led innumerable small and medium-sized manufacturers to produce sachet water, known locally as "pure water," which is commercially purified water sealed in small (500ml) plastic polyethylene pouches. These packages are sold throughout the city by street vendors under a variety of brand names, and cost only 10 Naira (six cents) a pouch. The emergence of sachet water represents a locally devised solution to the systemic problem of limited potable water access, but unfortunately it is unclear whether the water is safe because of unhygienic storage and handling practices. Improving access to potable water in Lagos should therefore start with effectively regulating the sachet water industry.
Although not perfect, these solutions are important steps in expanding access to clean water in some of the cities in the Global South. Visit URB.im to read more about these innovative approaches and discuss other projects you may know about.
REAL LIFE. REAL NEWS. REAL VOICES.
Help us tell more of the stories that matter from voices that too often remain unheard.