What's the best commuter bike in America right now?
A commuter bike is defined, loosely, as a light, affordable, utilitarian bike fit for daily commuting. Qualities of the the winner will combine 1) upright riding position and practicality in riding and hauling groceries, schoolbooks etc. 2) style 3) at least 7 gears 4) utilitarian: gotta be compatible with rack, fenders (as well as bell and lights, which are always easy for any bike). Internal hub is nice: less maintenance, and seamless shifting.
Any bikes that I'm forgetting, just comment below with link.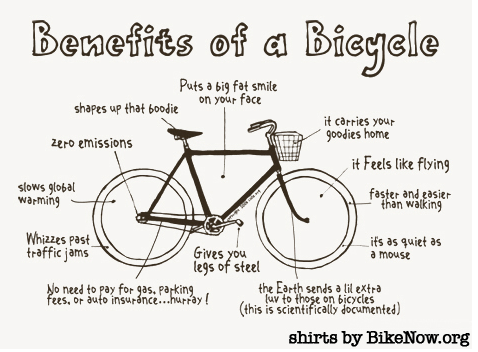 First among contenders for that elusive ideal commuter bike: a heavy retro Euro beauty: Jorg & Olif. Pricey, but looks to be well worth it. Heavy, but gorgeous--your inner Cary Grant or Audrey Hepburn will wake you each morning and demand you dress up and bike down to your local cafe. Handlebars reach a bit far back--making the riding position almost too upright--but overall Jorg & Olif has gotta rate 9 outta 10.
A new fave, however, is the recently-released Gary Fisher Simple City. It's a little heavy, but way lighter than Mr. Jorg & Miss Olif. It's lovely, got requisite comfy seat, upright riding position (but not too upright), rackable back and chain guard to save that dress/pants from the oily, ripping grip of Mr. Chain. Still, it's a lil'pricey for the 8 gear, 3 ain't enough, so I gotta save up for that one, I've been riding a lovely...
...black Electra Amsterdam, which is sweet-looking, comfortable (though again slightly too upright) but heavy and needs a trip to the shop every other week (literally, just ask 'em). So why'd I buy such a clunker (note: newer versions with Brooks saddles are probably better all-around than mine, which I got a year back)? I love the style, I love the company...and, oh yeah, my...
Bianchi Milano (in black) got stole. The Milano doesn't get much respect--but it should. It's good looking (red walled tires a bonus), sleek, light as air and (unlike the three above) ready to jump off a curb and hit the hills with abandon. Perhaps the ideal combo of good-to-look-at and eminently functional.
New to this list: the slick cool Paul Frank City Bike. Only three gears, but sweet-lookin'--in fact, our stylee videographer, Alex King, rides one he bought at Boulder's Full Cycle. It's light-ish, but no off-curbing mayhem for Mr. Frank.

Two I coulda been a contendahs: Biomega (gorgeous, if you love the Apple Air [which is kinda eco, btw] you'll love this high-priced, fancy, hard to replace parts since it's so unique) and Kronan (gorgeous, 5-speed max, colorfully classically European, stylee, like Jorg & Olif, super-heavy and pricey).
If you're rich and your money's under your mattress, rather than in the stockmarket, check out the A.N.T. Their site is bike porn for daily commuters.
My latest favorite: The Masi Urban commuter bike, it's the coolest yet--light enough like the Milano to jump off a curb and not feel like half the bike's gonna fall apart--stylish enough to give the Simple City a run for its money, affordable, cool (and--ouch!--hard) Brooksish seat, flat metal fenders (super-stylish), rack-compatible, cork (cool, and eco-ish) handlebars...barely a chain guard, which ain't ideal, but it's enough to keep your pans or skirt from turning black--an internal (commuter bikes must have internal, or maintenance and inconvenient gear-switching may send you back to your car) 7-gear hub (hopefully they'll go with sturdy Nexus hub next time 'round) and last but not least the Masi's got quick, but grippy tires fit for summertime (and the biking is easy) or winter (and black ice is lurking 'round every bike path corner). I'm in--despite being broke, starving, my mortgage on the line--I ran out and bought one this week (if I'd gone another month on my lovely but heavy and fragile Electra Amsterdam I'd hafta learn to play the violin).
So the Masi may take the cake, thus far, in the pleasurable, leisurely race to get out of the car nirvana--but if you want to be truly green, and save some green, there's no home like craigslist for affordable, old school bikes built as solidly as any of the above.
Related
Popular in the Community