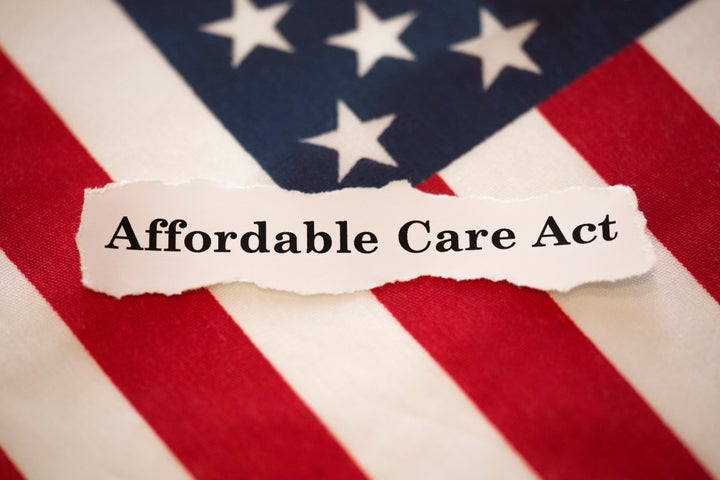 Last month, the Administrator of the Centers for Medicare and Medicaid Services, Seema Verma, announced a "new direction" for the agency's Center for Medicare and Medicaid Innovation, the part of the agency charged with developing new models of patient care for testing and diffusion. Under this "new direction," CMS is now seeking feedback under certain big-picture guiding principles, including "choice" and "competition" and "empowering beneficiaries to take ownership of their health." This purported outreach for suggestions on a "new direction" is a thinly-veiled attempt by Republicans to advance partisan ideas of premium support and to require Medicare beneficiaries to have "more skin in the game" – code for ensuring Medicare beneficiaries pay more for their care. Notably, no legislation has been put forward that would announce any imminent movement towards premium support and making Medicare beneficiaries pay more for their care. Rather, Republicans will use this feedback that CMMI will receive through this exercise to use CMMI in a way that was not intended and which will ultimately result in harm to beneficiaries. Those who work in CMMI do awesome work and have worked feverishly to develop new payment models to improve the health of Medicare beneficiaries. So, this effort to reverse the progress made by CMMI is particularly odious and we must be vocal in calling out this effort for what it is: a way to circumvent the legislative process (which, of course, is necessary because Republicans have only accrued legislative failures to date) in favor of the regulatory process.
Since its inception, just as envisioned with its creation under the Affordable Care Act, CMMI has done excellent work and has developed forward-looking models such as advanced "accountable care organizations" and models focused on improving care coordination for patients with specific conditions, such as the Oncology Care Model. This new direction for CMMI was expected: the new Administration made clear it would change the direction of CMMI. The big-picture guiding principles CMMI has announced are not inherently problematic; everyone supports "choice" and "competition." Of course, the devil is in the details.
Regrettably, the long list of guiding principles announced by CMS does not include an overarching, laser focus on rapidly increasing health care costs to ensure we continue bending the cost curve in the right direction. Given the serious issues with Medicare solvency, reducing health care costs should be an overarching guiding principle. The Affordable Care Act has done more to extend the solvency of the Medicare program than any other piece of legislation; without including costs as a standalone consideration in the "new direction" announced by CMMI, the progress that Medicare has seen could be stymied. Through various demonstration programs focused on episodic care and mandatory participation, since its inception, CMMI has appropriately focused on health care costs by decreasing waste and inefficiency in the system. At a more granular level to address the issue of costs, CMMI should focus on both health industry consolidation and fraud, waste, and abuse.
Health Industry Consolidation
Consolidation is occurring in every sector of health care: hospitals are purchasing physician groups as well as merging with other hospitals to obtain leverage during rate negotiations with health insurance companies. Insurers have announced mega-mergers in recent years. Physician groups are consolidating to obtain more favorable rates from insurers. To the extent the Administration is serious about its guiding principles of competition and provider choice, it must recognize the importance of consolidation. Simply put, the Medicare beneficiary is the biggest loser when consolidation runs amok, as consolidation increases prices for the patient. For example, when hospitals purchase physician practices, hospitals are able to bill for care that is provided in those same practices in a manner that increases the coinsurance obligation for Medicare beneficiaries. CMMI must actively look for these types of unintended consequences that incent providers to consolidate in new models of care that it develops and proactively address this issue in each model's design.
Program integrity is a specific area of interest to CMS under its request for feedback on its "new direction." To its credit, CMS recognizes it needs a lot of help here. With CMMI models of care, financial incentives are different from incentives in Medicare traditional fee-for-service. Under fee-for-service, providers are incented to bill more; each time a procedure is billed, the provider collects more money. Under CMMI programs that may bundle payments or provide comprehensive payment for an episode of care that extends for a certain amount of time after a patient is discharged from the hospital, the incentive is reversed; providers are incented to deliver less care since the provider retains any money not otherwise spent on the patient.
In the seven years since CMMI has existed, there is no evidence that CMMI has examined the effectiveness of its existing program integrity measures on a broad-scale, multi-model basis. In order to understand what concerns exist, CMMI must begin an in depth assessment of the level of fraud and abuse in existing models and the effectiveness of the existing program integrity measures that are in place. Such measures sometimes appear to add unnecessary burden to providers without the intended corresponding benefit of preventing fraud, waste, and abuse. To its credit, regulators do appear to be delving into emerging areas of health care fraud, such as quality reporting and fraud involving electronic health record vendors.
We know that fraud exists in CMMI models: some participants in the current demonstration models have entered into settlement agreements with the United States to resolve allegations of violation of the fraud and abuse laws. These providers have been required to pay the government millions of dollars in fines and penalties. Furthermore, at least one participant has been associated with fraudulent misuse of savings generated through an accountable care organization program - savings that were supposed to be reinvested to improve care for Medicare beneficiaries that were instead spent to repay personal debts. Fraud and abuse in new care models is a genuine risk as more money moves away from fee-for-service into alternative payment models: CMS recently announced that an estimated 30 percent of Medicare payments are tied to quality and value through alternative payment models. This steady march towards alternative payment models will continue – even Congress has concerns about perverse incentives in the fee-for-service system. Failure to develop a robust monitoring and oversight plan for these new models of care is to replicate the inefficiencies in the fee-for-service system that still plague us in the Medicare program over 50 years since Medicare was signed into law.
Many will give the Trump Administration the benefit of the doubt as it reassesses CMMI's progress, given the passage of nearly a decade since the establishment of CMMI. However, the new direction must not roll back the progress that the Affordable Care Act has made in extending Medicare solvency and should not be used to implement partisan ideas that ultimately harm Medicare beneficiaries by making them pay more for the care that they receive. That is, CMS should focus on waste and inefficiencies in the system rather than seeking to address cost issues by shifting costs to Medicare beneficiaries. A focus on cost in the right places will ensure we continue down the path the ACA began: towards value-based payment that improves the long-term solvency of the Medicare program to ensure its availability for future generations.
Those interested in ensuring continued progress should consider submitting a comment to CMS, making suggestions related to the "new direction." We must be wary of this attempt by the Administration to circumvent the legislative process to implement harmful policies through regulation. We must amplify our voices so that CMS avoids making a wrong turn towards policies that will harm the Medicare program that is so precious to so many.
Popular in the Community