A GoFundMe account that raised close to a half-million dollars for a homeless Pennsylvania man who helped a stranded woman ― but says he then saw little of the money ― is at the center of a heated dispute.
A judge on Wednesday ordered New Jersey couple Kate McClure and Mark D'Amico to appear in court next week with a full accounting of the funds they collected for Johnny Bobbitt Jr., Philadelphia's WPVI-TV reported.
Bobbitt filed a lawsuit against the couple last month. Philadelphia attorney Chris Fallon, who is representing Bobbitt, alleges the couple spent a large portion of the donations on gambling, lavish trips, shopping sprees and a BMW.
The fundraiser was started by McClure last year after Bobbitt, a 34-year-old former Marine, gave his last $20 to her when she ran out of gas on I-95 outside of Philadelphia.
"Johnny sits on the side of the road every day, holding a sign," McClure, 27, told WPVI-TV last fall. "He saw me pull over and knew something was wrong. He told me to get back in the car and lock the doors. A few minutes later, he comes back with a red gas can."
The site raised more than $400,000 thousand dollars with a specific goal.
"I would like to get him first and last month's rent at an apartment, a reliable vehicle, and 4-6 months' worth of expenses," read the description for the fundraiser, which was set up on Nov. 10. "He is very interested in finding a job, and I believe that with a place to be able to clean up every night and get a good night's rest, his life can get back to being normal."
More than 14,000 people donated to the fundraiser. The total amount that should have been available to Bobbitt after GoFundMe's fees was about $360,000, Fallon said. The attorney claims his client only received $75,000.
Bobbitt now feels betrayed.
"I always felt like I was in a weird situation. I didn't want to be pressured to get a lawyer or do anything because I didn't want to seem ungrateful," he told WPVI-TV. "I wish it didn't come to this ― I hate that it came to this."
The couple, through their attorney, has claimed they committed no wrongdoing. They said they gave Bobbitt $200,000 and that $150.000 remains in an account established for him.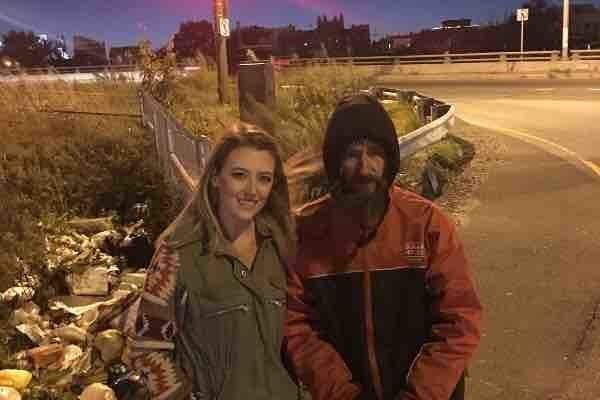 During an Aug. 29 court proceeding, a judge gave McClure and D'Amico until Aug. 31 to turn over any remaining funds to Bobbitt, but that reportedly never happened.
GoFundMe released a statement Tuesday saying any money that was misspent will be guaranteed by the company. It's unclear how they will determine how the money was spent.
Bobbitt, meanwhile, is back on the streets. While it's unclear where the bulk of the $75,000 he allegedly received went, he has admitted to spending some of the money on drugs, Forbes reported.
The parties have been ordered to appear in court again on Sept. 10.
"If they spent money on themselves... we want reimbursement," Fallon told WTFX-TV. "Not just for Johnny, but for the 14,000 people who contributed."
Before You Go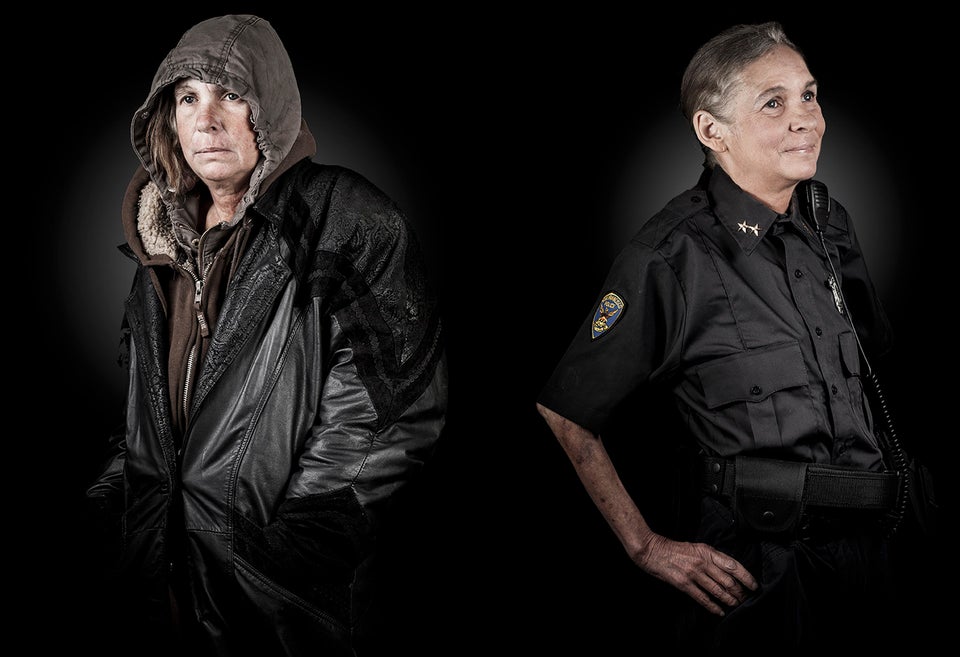 Homeless people as they imagine themselves
Popular in the Community