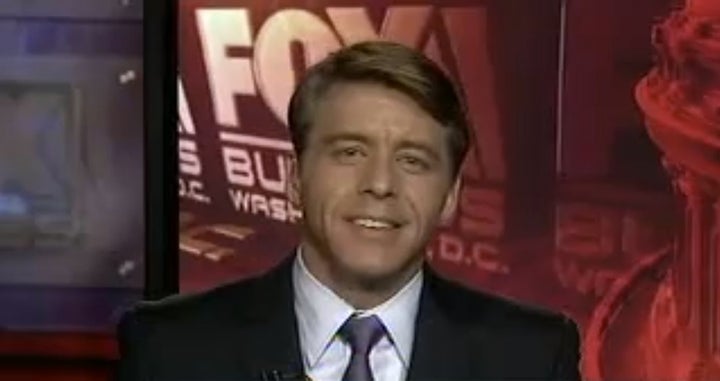 As conservatives from across the country gathered on Thursday for the first day of the three-day Conservative Political Action Conference, one group was noticeably absent: gay rights activists.
The gay rights movement has made major advancements among Democrats and Republicans, in Congress and in various states, on issues ranging from the right to marry to or openly serve in the military. But with respect to the most highly regarded, closely watched weekend in conservative politics, 2012 has brought a step back.
For the last two years, the pro-gay rights conservative organization GOProud served as a sponsor of CPAC, with a booth in the hall and a spot in the planning session to boot. This year, it is on the outside looking in, having been informed that it was not reinvited in July via a story in the Daily Caller. The uproar and protest that accompanied the group's participation in the 2011 convention persuaded organizers to drop it from the bill. And so while Republicans from across the country descended on the Marriott Wardman Park hotel in Woodley Park, GOProud members spent Wednesday night opening up a new office several miles away on Capitol Hill.
"It doesn't seem like it's just been a year," said GOProud's co-founder and executive director, Jimmy LaSalvia. "There were times in those few days when I felt just completely and totally under siege," he said, recalling the storm of controversy that surrounded his group's participation last year at CPAC. "And then the very next moment we were on top of the world. The gamut of emotions was incredible."
"A year later, it has done nothing but good for us," LaSalvia added. "We are not at CPAC this year. We are focusing on this election cycle. We will be focused on helping to defeat Barack Obama this year. Gay people are living in the Obama economy, too. We have a failed president on our hands, and it is going to take all of us, gay and straight, to fire him."
LaSalvia may have moved on. But GOProud's excommunication from the CPAC weekend still serves as an illustration of just how complex the relationship between conservatives in the gay rights movement has become. Once considered somewhat of oxymoron, pro-gay rights Republicans now play prominent roles in their party. Conservative fund-raisers helped shepherd a same-sex marriage bill through New York and Washington's statehouses, and Republican lawmakers voted for those provisions. Prominent GOP figures, including the managers of both John McCain's and George W. Bush's presidential campaigns, have laid down the arguments that lesbian, gay, bisexual and transgender rights are a conservative issue. The repeal of the "Don't ask, don't tell" law preventing gays from serving openly in the military, came about with the help of Republican votes. These have been historic achievements.
And yet, as one prominent pro-gay rights Republican told The Huffington Post, "The progress hasn't been linear."
In the midst of the Republican primary campaign, talk of the GOP proactively leading on the issue of gay rights has stalled if not disappeared entirely. The one candidate in the race who was marginally comfortable with same-sex unions (Jon Huntsman) has departed. And if the discussion that surrounded CPAC in 2011 helped bring GOProud some positive attention, the topic has been categorically avoided in 2012.
What's ironic is that some of the most visible conservatives at the event really have no problem with GOProud's inclusion. Sarah Palin, who will be speaking on Saturday, defended the organization's involvement in last year's convention. Ralph Reed, the cultural conservative icon, said he would still participate in this year's CPAC even if GOProud were involved.
"I really don't have a view on [the group's absence]," Reed told The Huffington Post. "I was here last year when they were here. I didn't agree with the decision to have them as a sponsoring organization but that disagreement did not rise to the level of our non-participation."
The conservative online publisher Andrew Breitbart -- who served on GOProud's board until leaving recently over the organization's decision to out a prominent gay Republican -- still sees intersecting interests for conservatives and the LGBT community.
"I don't understand the concept that a gay person cannot be a conservative; there are so many different things that conservatism stands for," he told The Huffington Post. "I see the issue from the vantage point that I don't even think the media can contemplate. I see how the issue has been settled by the American people that we do live in an incredibly tolerant nation."
"Are their aberrations? Can improvements be made? Absolutely," Breitbart said. "Would I like to be part of that progress? Yes. But I believe in this particular instance the media and Hollywood and the radical left don't want these baby steps and use it as a political cudgel exclusively against conservatives to reinforce the narratives that conservatives are intolerant bigots."
So why, exactly, is GOProud not here at CPAC? The short answer is a number of prominent organizations would not have it. Among the groups returning to CPAC in 2012 after having boycotted the event last year are the Family Research Council, Concerned Women for America, Liberty University and the Heritage Foundation.
In the basement hall where they and other groups have set up booths and attendees sort through free candy, schwag and literature, one can pick up pamphlets from the Ruth Institute of the Organization of Marriage, which has a piece of literature highlighting the "77 Non-Religious Reasons to Support Man/Woman Marriage." Alternative interpretations of marriage are not to be found.
This is, of course, a disappointment to LaSalvia and others, who would love nothing more than to cement their place in the conservative movement. Yet the big bet being made by LGBT operatives in Republican circles is that arc of history will eventually wear down the opposition.
"It's a nightingale effect," Ken Mehlman, the former Republican National Committee chairman-turned-gay rights advocate, told The Huffington Post. "A nightingale sings when it hears other people singing. When Republicans hear other Republicans discuss these issues, why the right to marry makes sense, on Republican terms, it has a positive effect."
Calling all HuffPost superfans!
Sign up for membership to become a founding member and help shape HuffPost's next chapter
BEFORE YOU GO