NEW YORK ― The U.S. Supreme Court will decide whether California can force so-called crisis pregnancy centers to give women accurate information about birth control and abortion ― the first abortion-related case the high court has taken on under Donald Trump's administration.
CPCs, of which there are more than 3,000 around the country, are usually near hospitals and abortion clinics. (Recent statistics put the number of abortion clinics in the U.S. at less than 800.) They often offer ultrasounds, pregnancy tests and free diapers, but they often have no doctors or licensed medical professionals on the premises. Highway billboards for the centers lure women in with the message, "Pregnant? Scared? We offer confidential counseling." Their websites often advertise "abortion information" and carry slogans like, "We inform. You decide." One CPC in Alabama is called Choices, giving the illusion that it offers pregnant women ― well, choices.
In fact, these centers don't offer anything of the kind. Instead of informing pregnant women and girls about their full range of reproductive options, they push the myths that abortion leads to suicide and drug addiction, that condoms don't work because they're "naturally porous" and that birth control causes hair loss, memory loss, headaches, weight gain and breast cancer. One woman who visited a Care Net CPC in Rapid City, South Dakota, seeking abortion information told a Cosmopolitan writer that the counselor prayed over her, asked to be invited to her baby shower and then proceeded to call her every day for the next two weeks, sometimes from restricted numbers, saying she just wanted to "chitchat."
CPCs date to the 1960s, when a Catholic homebuilder named Robert Pearson opened the first center in Hawaii. In 1969, Pearson founded the Pearson Foundation in St. Louis, Missouri, with a mission to train people to open their own local anti-abortion outreach centers. The foundation's training materials included a 27-minute slideshow of photos of bloody fetuses in trashcans that compared abortion to the Holocaust and a 93-page guidebook on how to mislead women.
Pearson once said in an interview that he believed omitting information was justified by his cause. "We're just not saying what we don't do," he said. "A car dealer, when he's advertising, does not list the things his auto won't do. So why should we say we don't do abortions?"
CPCs gained power and popularity throughout the 1980s and '90s through the support of a few major umbrella organizations, Care Net and Heartbeat International. They're funded mostly by the anti-abortion movement, but many also receive taxpayer money from state governments. Pennsylvania, for instance, gave more than $30 million from 2012 to 2017 to Real Alternatives, a network of pregnancy centers. The state reimbursed the centers for providing ideological counseling to pregnant women at more than $1 per minute.
Some progressive states and municipalities have attempted to regulate CPCs by requiring them to disclose what they are and fully inform women about abortion, birth control and prenatal care. The Reproductive FACT Act ― the 2015 California law that the Supreme Court plans to review ― compels CPCs to post a notice that the state has programs to subsidize comprehensive family planning services, including abortion. CPCs without medical licenses are also required to disclose the fact that no medical professionals are present.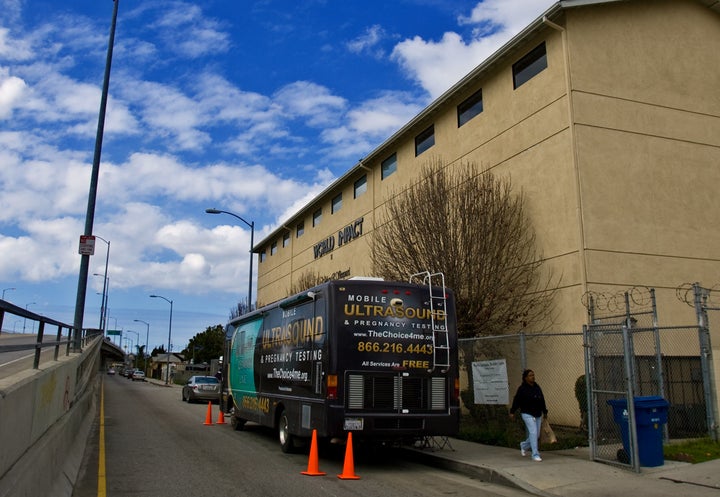 A group of CPCs is challenging the California law on the grounds that it interferes with its First Amendment right to free speech. "Information about abortion is just about everywhere, so the government doesn't need to punish pro-life centers for declining to advertise for the very act they can't promote," said Kevin Theriot, senior counsel for the Alliance Defending Freedom, which is representing the CPCs.
California's attorney general, Xavier Becerra (D), will defend the law, which the 9th U.S. Circuit Court of Appeals upheld last year.
"Information is power," Becerra said in a statement, "and all women should have access to the information they need when making personal healthcare decisions."
The stakes are high for this Supreme Court case, because it's the first test on abortion rights with Neil Gorsuch, Trump's appointee, on the bench.
"The decision could set the stage for how courts treat abortion rights for decades to come," said Ilyse Hogue, president of NARAL Pro-Choice America. "As right-wing groups increasingly spread lies about abortion and basic reproductive healthcare, this case is an early test of whether the Supreme Court can guarantee our rights in the Trump era, including access to abortion care."
Support HuffPost
The Stakes Have Never Been Higher
Before You Go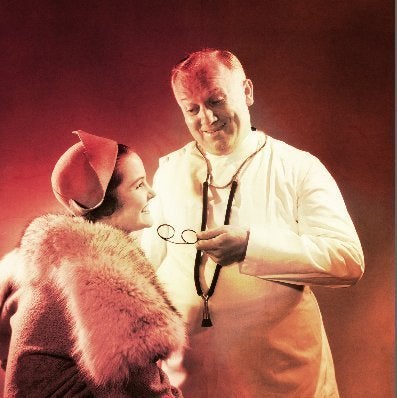 Myths About Abortion That Need To Be Busted
Popular in the Community