Dads are known for having their own brand of humor that is only occasionally funny to the rest of us.
But every so often, one of their so-called "dad jokes" actually makes us laugh. One such example? On Monday, Redditor KillerPenguinz shared a photo on the site, writing, "Dad had to mess with one of my sister's props for her engagement photos." And he totally nailed it:
No word as to whether the bride-to-be was amused by dad's little funny. But we sure were.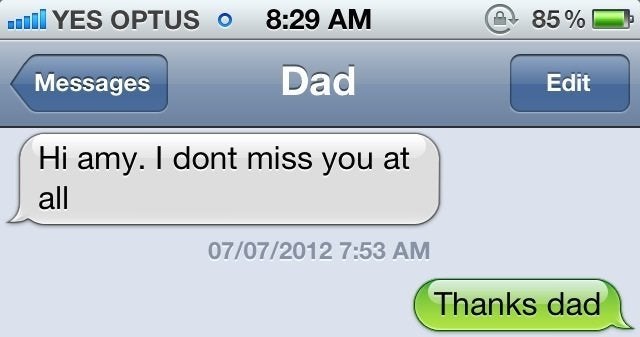 13 Hilarious Texts From Dad