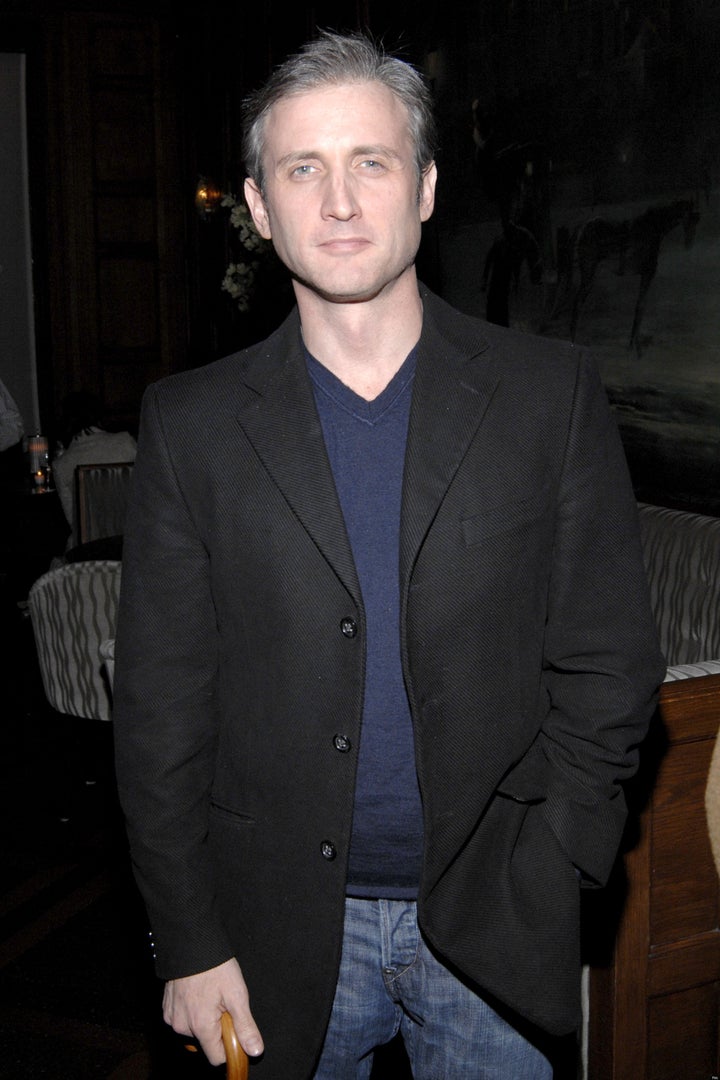 Mediaite, the media news website, celebrated its first anniversary on Tuesday. To mark the occasion, HuffPost Media interviewed Mediaite founder and publisher Dan Abrams. Abrams is also the chief legal analyst for NBC News and the head of media consulting firm Abrams Research. The transcript of the email interview is below:
HP: It's the first anniversary of Mediaite. Could you talk about your feelings about where the site stands today? What's surprised you the most about running it?
Abrams: I am thrilled with where the site is today. We are seeing more than twice the traffic that I had projected at this point but more important I have been ecstatic about how quickly it has become part of the national debate. Mediaite has been quoted and linked regularly by just about every major traditional media outlet as well as by the digital content leaders. It was a real thrill to see Mediaite become one of the first (if not the first) sites tweeted out by the White House last year. I guess that brings me to the what has surprised me most--how important it is to be linked by the biggest sites, like, umm...the Huffington Post.
HP: The site has spawned several spinoffs--are there any plans to add more sites, or hire more staffers? What's next in general for Mediaite?

Abrams: Mediaite has been the parent to three new sites and there are more on the way. Geekosystem.com is quickly approaching the one million uniques per month mark after just six months. Styleite.com which launched in March and Sportsgrid.com which launched in May and are both also vastly exceeding expectations. Of course this creates the problem that we will have far higher expectations for the future sites, which makes me nervous. I sometimes wonder if we just got lucky on the first few.
We have not yet determined which industries we will tackle next and won't make those decisions until after the summer but we will definitely be hiring additional people.
HP: One of the big question marks surrounding Mediaite when it launched was your other role as head of media consulting firm Abrams Research--people said that there might be a conflict of interest there. How do you balance those roles, along with your role at NBC? And how successful has Abrams Research been so far?

Abrams: Abrams Research has transformed significantly over the past 18 months. We started it as a media strategy firm that linked media leaders with major businesses. There were some questions from media critics in particular about possible conflicts for the media professionals who worked with us. The problem with the questions is that they presupposed that we were doing something that we never did, or considered doing -- hire either employees of major media companies or those reporting on the companies that we were advising. It just never happened.
With that said, while the business was enormously profitable for us in our first year and helped fund the launch of the sites, the success of our websites has led AR to move exclusively to the digital world. It just makes my businesses make more sense and avoids any lingering questions. Abrams Research is effectively a new business now advising some of America's largest businesses by helping them create digital [and social] media strategies. So we no longer use journalists for our projects and instead utilize social media experts to help businesses build traffic, retain users, increase sales etc. It is a separate business from the websites. We have also created social media guides for businesses, and our newer not-for-profits, and trade and labor unions. We have one for luxury businesses on the way.
HP: Going off of that--you're running the website, and you're also running the consultancy, and you're on NBC, and you're starting this new show on Discovery ID in July. What's your conception of your place in the media ecosphere: do you see yourself as primarily an Internet entrepreneur, or a TV guy, or a media consultant, or a little of everything?

Abrams: I guess I am still primarily a TV guy who sees the enormous opportunity that the web has to offer. I think that anyone who does not have a hand in the web moving forward will not really be in media as far as I am concerned. I am always struck when some say "there is already a site doing that," I can't help but think about the Homestead Act when land was available in the west to anyone who would cultivate it, I am sure some said "well now that Missouri is taken, Colorado can't possibly be worth it." The success of sites like Huffington Post and Gawker Media in such a short period of time show that, done right, the web is still the media's "wild west."
HP: What role does social media play for Mediaite? How integrated is it into the site?

Abrams: Well it's been tremendously important for us. Apart from an $80 experiment with Facebook ads back in July, we literally have spent zero dollars on advertising or promotion for Mediaite. So from day one, we have relied almost exclusively on social media to get our content in front of readers. From Twitter to Facebook, Reddit to Tumblr we see that as our most significant marketing tool and its been remarkably effective.

HP: What's next for you personally? You have quite a few jobs--are you going to be adding more any time soon?

Abrams: I will certainly start more sites and we will create TV projects out of some of the sites. I am loving my continuing work with NBC/MSNBC so you will continue to see me on TV, possibly in some additional venues as well!

Calling all HuffPost superfans!
Sign up for membership to become a founding member and help shape HuffPost's next chapter