If you're anxiously awaiting the next Gillian Flynn film adaptation, wait no longer.
The new trailer for "Dark Places," the adaptation for the second book from the best-selling author of Gone Girl, shows Charlize Theron's Libby Day facing the murders of her past. The film follows Libby, the only survivor of her family's massacre, in which her two sisters and mother (Christina Hendricks) brutally murdered 25 years ago. At the time, the 7-year-old Libby blamed her then-16-year-old brother Ben (Tye Sheridan) for the murder, sending him to prison for life.
In the present day, Libby (Theron) is approached by a true-crime club, the Kill Club, to reinvestigate the murder. A previously released clip from the movie shows Libby's first encounter with the Kill Club, who strongly believe Ben is innocent.
"Dark Places" finds Theron alongside her "Mad Max: Fury Road" co-star Nicholas Hoult, as well as Corey Stoll, who plays Ben in the present day, and Chloë Grace Moretz. Check out the trailer and film poster. "Dark Places" is available now exclusively on DirecTV and opens in theaters August 7.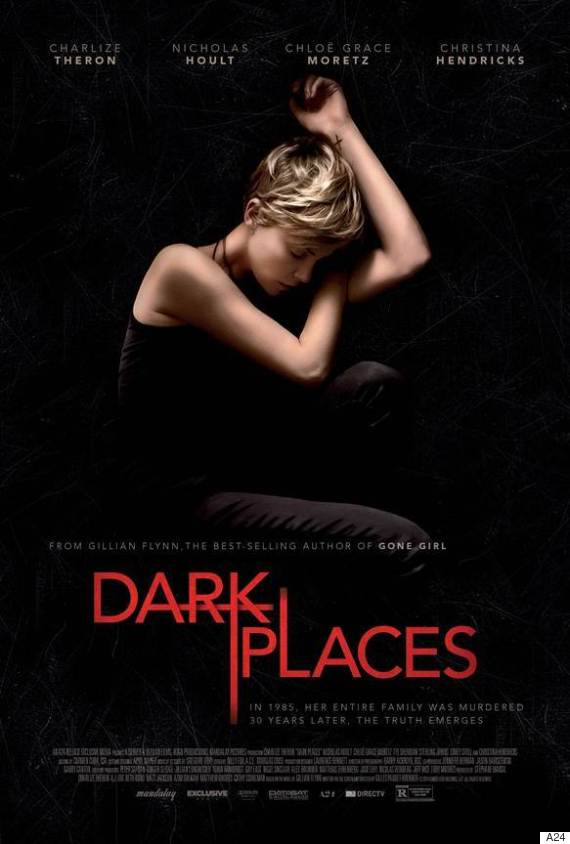 Calling all HuffPost superfans!
Sign up for membership to become a founding member and help shape HuffPost's next chapter