A day after the Badlands National Park account began tweeting out climate change facts — only to have the tweets later disappear — another national park account was tweeting in a way that many interpreted as a reaction to President Donald Trump's new policies.
A park spokeswoman told HuffPost on Thursday that there was "no particular reason" for the tweets relating to Japanese Americans. However, numerous Twitter users and media outlets noticed that the timing seemed perfect, just as Trump prepares to issue an executive order that would restrict the entry of refugees and other immigrants from a number of Muslim-majority countries due to racist fears.
On Tuesday, the Death Valley NPS account announced that "we will look into" the findings of a study about the impact of climate change on wildlife.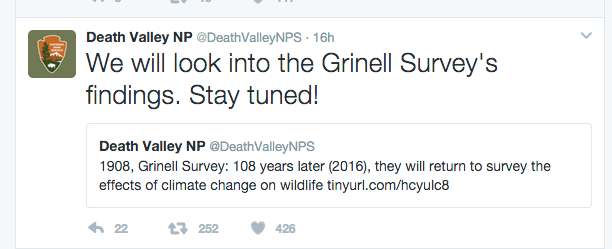 Then on Wednesday, they began tweeting in memory of the Japanese Americans who were temporarily held in a facility at the Death Valley National Monument headquarters during WWII.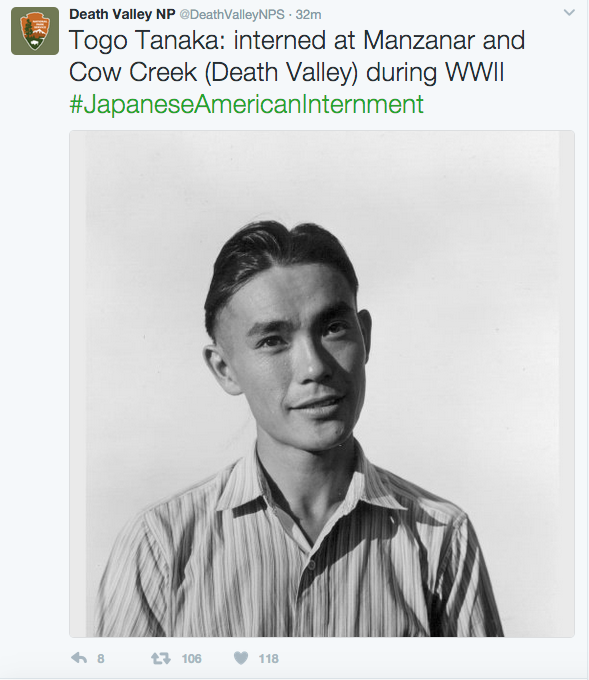 "There was no particular reason for the timing of yesterday's tweets about Japanese internment camps," park spokeswoman Abby Wines told HuffPost in an email. "One of our rangers has been doing ranger talks about this topic in Death Valley since 2012 and she has done prior Facebook and Twitter posts about it."
The history of imprisoning Japanese Americans during World War II — and the role that Death Valley played — is a perfectly reasonable thing for the Death Valley NPS to address at any time. But whether or not it was intentional on the part of the park, the tweets appeared especially relevant in light of Trump's anti-Muslim, anti-immigrant rhetoric and policies.
"It is critical that we remember Japanese American incarceration as President Trump moves toward enacting laws that target individuals based on nationality, race, and religion," Varner told The Huffington Post in an email. "We've gone down that road before and it ended in the unconstitutional incarceration of 120,000 innocent men, women, and children."
And while Varner commended the Death Valley NPS for bringing attention to that dark period of U.S. history, she added, "The fact that tweeting historical facts is now considered a radical act should give us all pause about the state of affairs in our country."
This story has been updated with comments from a Death Valley National Park spokeswoman.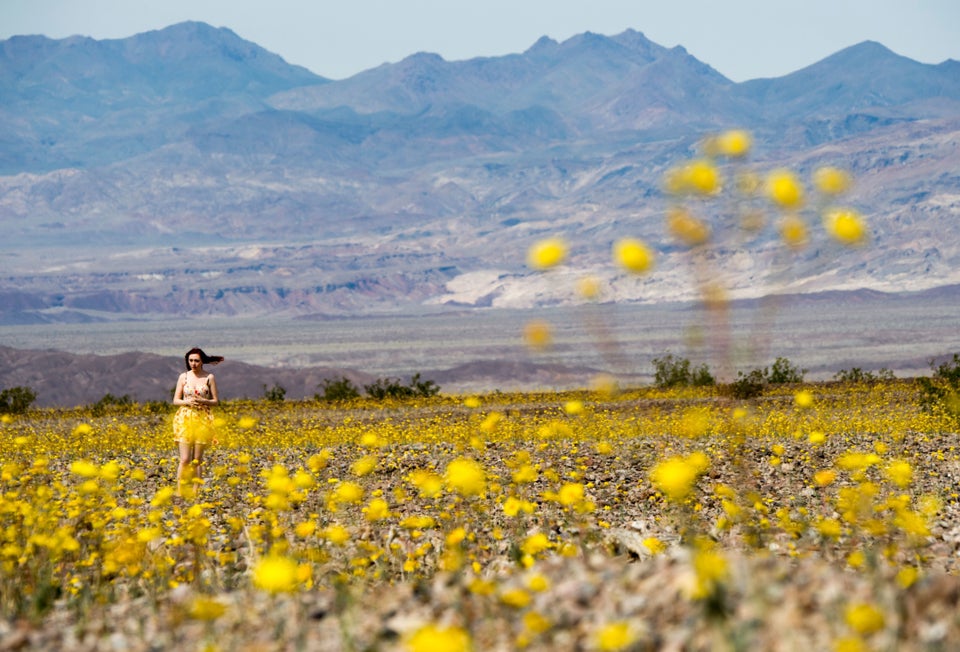 Death Valley Super Bloom 2016
Popular in the Community