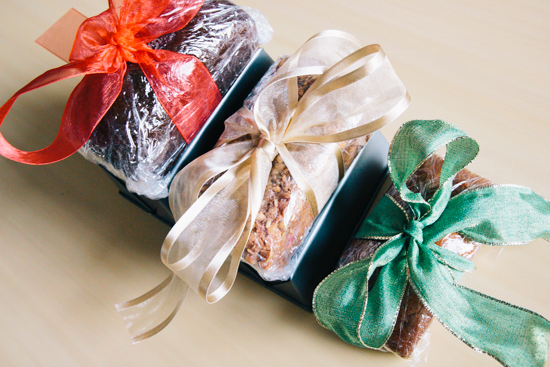 I love this time of year. The trees, the lights, the glittery storefronts, the music, the parties. In fact, for the month of December, I don't even mind the cold. Everything about this season seems magical -- so expectant and filled with hope. But most of all, I love holiday baking(recipes below)! There's just something so cozy about an apartment filled with the smells of cinnamon, ginger and cloves -- and Micheal Bublé crooning Christmas tunes in the background.
This year, in lieu of store-bought gifts, I thought it would be fun to create homemade treats for friends and family. As a kid, I have such fond memories of my mom's friends popping over during the holidays with homemade goodies: cookies, caramel popcorn, fudge and mini loaves of bread. Sure, maybe not the healthiest of fare, but I remember how fun it was to get these beautifully wrapped offerings that were made with such love. Why not bring this same holiday tradition into the city?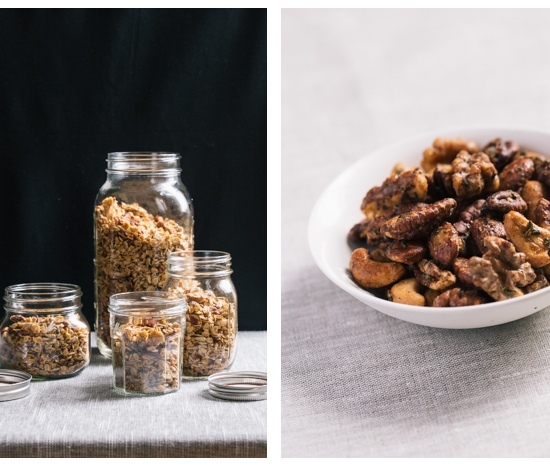 So I have a challenge for you all (and myself!). This weekend, let's all make something homemade -- it could be a mason jar of maple-pecan granola, a loaf of cranberry orange bread or some chocolate chip cookies -- and surprise a friend or neighbor with it. The wrapping doesn't need to be elaborate. A little bag and a bow are all you need. It's the thought, and the effort, that counts. Pick someone that will be genuinely surprised that you'd think of them. It could be an elderly neighbor, a doorman or a friend you don't see often. Seek them out to make their day special.
This is also a perfect activity with kids, as it's not only fun to spend time together in the kitchen, but it also teaches them the importance of giving. And the fact that gifts don't all have to be bought -- that some of the most special ones are made by hand. Maybe even have your child write a little note to accompany the present. They'll really feel like they had a big part in the process.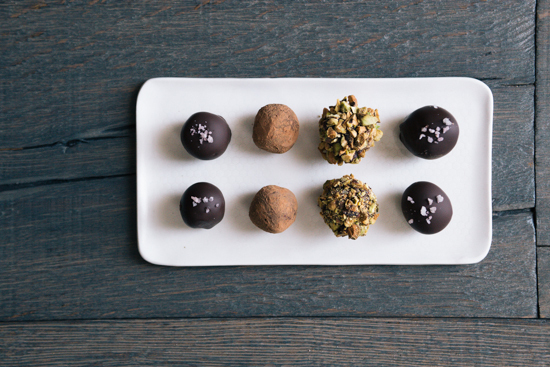 Here are a few suggestions to get you started (click on the links for recipes):
If you end up taking on this homemade gift challenge, I'd love to see your pictures and hear your stories! Hashtag your pictures #homemadegifts and #theyellowtable on Instagram, or post them on The Yellow Table's Facebook page. Happy gift-making!!