A progressive activist group has erected billboards targeting three vulnerable Democratic senators, urging them not to comply with Senate Republicans' secretive process to rush through an Obamacare replacement bill.
CREDO Action's billboards take aim at Sens. Joe Manchin (D-W.Va.), Joe Donnelly (D-Ind.) and Heidi Heitkamp (D-N.D.) for their involvement in Republican health care discussions. The group is placing the billboards where the lawmakers and their constituents can easily see them, near airports in their home states that the senators use to fly to Washington, D.C.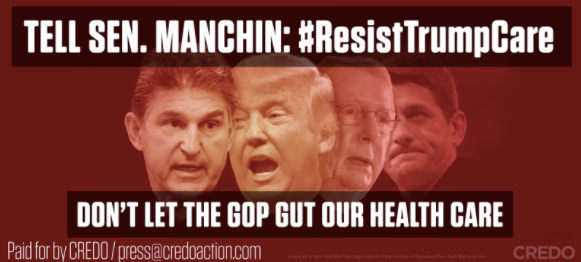 All three Democrats represent states that voted for President Donald Trump in November. They are up for re-election in 2018 and have drawn CREDO's ire for engaging in preliminary discussions on health care with Republicans in May.
Many Democrats have expressed outrage that GOP senators are drafting a health care bill they hope to bring directly to the floor for a vote before the July 4 recess without public hearings or deliberations. Without the votes to stop the bill outright, Democrats say they're determined to slow the legislation's progress in the Senate.
"The Republicans are writing their health care bill under the cover of darkness because they're ashamed of it, plain and simple," said Senate Minority Leader Chuck Schumer (D-N.Y.) on the Senate floor on Monday.
But Manchin said Schumer was aware of the talks and defended them as an attempt to find common ground. "I said, 'I don't think there's a Democrat that would vote for any type of a repeal. But I think there would be 48 Democrats who are willing to work on some repairing or fixing,'" he told Politico last month.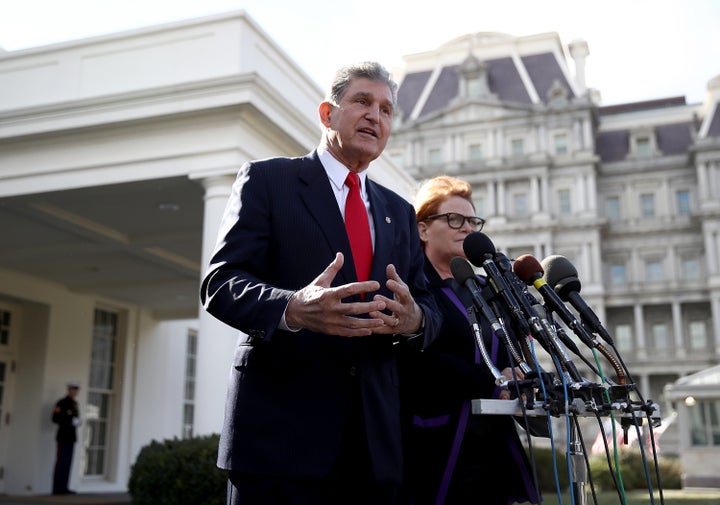 In addition to billboards, CREDO has expanded its strategy to Snapchat geofilters and tweets. In a statement, the group said it was "blanketing" the senators' D.C. and state offices with geofilters and tweets from constituents, calling on the senators "to block and resist Trumpcare."
CREDO members have also taken the more traditional route of dialing in, racking up a total of 2,900 phone calls to the three senators in recent weeks. In total, the group has accumulated 650,000 petition signatures and made 30,000 calls to Congress, including over 25,000 calls to Republican offices to block the bill.
"No Democrat should be complicit in the Republicans' heartless maneuvering to take away health care from millions of Americans," CREDO Political Director Murshed Zaheed said in a statement. "Instead of collaborating with the Republicans, Senators Heitkamp, Donnelly and Manchin must do everything they can to block and resist Trumpcare."
Before You Go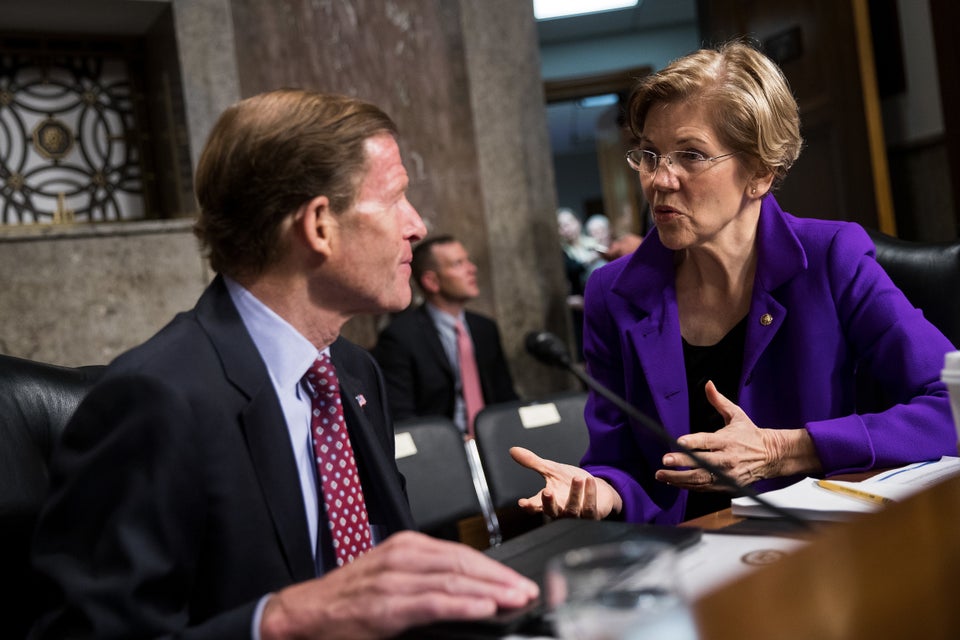 2017 Scenes From Congress & Capitol Hill
Popular in the Community