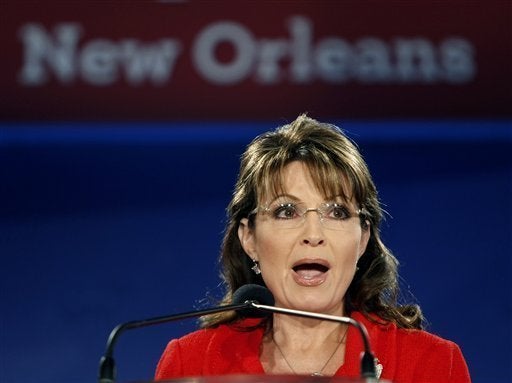 Last night on The Young Turks we broke the story of reaction to Sarah Palin's new show inside Discovery. We have an inside source at Discovery Communications and we've been leaked information on Sarah Palin's show for Discovery's TLC network.
Last week Discovery had its annual sales conference for ad buyers for all of its 13 networks. The presentation showcases all of their new shows across the different networks. That night the presentation was on Sarah Palin's Alaska.
Our source says "the whole thing [was] comical." Apparently the ad buyers were not impressed. This Discovery insider said, "When the promo was over, people (employees and buyers) were rolling their eyes, snickering, and even laughing. People were laughing and it's not even a comedy. No one took it seriously."
This person was concerned that given the lack of interest from ad buyers that Discovery would have to dump the show to "a crappy time slot" to cut its losses. They added, "Bottom line everyone thought it was a new all time low for Discovery. My guess is the show is going to tank big time."
When are people going to finally realize that just attaching a "big name" to a project doesn't mean it's going to work? The person hosting the show has to have some credibility in the field. I'm not sure Sarah Palin has credibility in any field.
Many people would argue that Palin did great ecological damage to Alaska and would like to do more by drilling all over it. So, getting her to host a show about the natural beauty of Alaska is a bit like getting Jeffrey Dahmer to host a cooking show for the Food Network. Yes, there's a big name attached, but is that the name you really want associated with your brand?

Watch The Young Turks Here
Popular in the Community