Less than a week after Disney debuted kids' costumes for their upcoming film "Moana," the company has pulled several products from their website after the items sparked outrage for appearing to promote "brownface."
Representatives from Disney told The Huffington Post on Wednesday that the decision to pull the items came when it was brought to their attention that they were viewed as offensive.
"The team behind 'Moana' has taken great care to respect the cultures of the Pacific Islands that inspired the film, and we regret that the Maui costume has offended some," a Disney representative told HuffPost on Wednesday. "We sincerely apologize and are pulling the costume from our website and stores."
Both the Maui costume and pajamas are essentially brown skin bodysuits, adorned with Polynesian tattoos and a faux-leaf skirt. Also listed on the Disney store site: two sets of wigs with thick, dark hair to top off the Maui and Moana "look."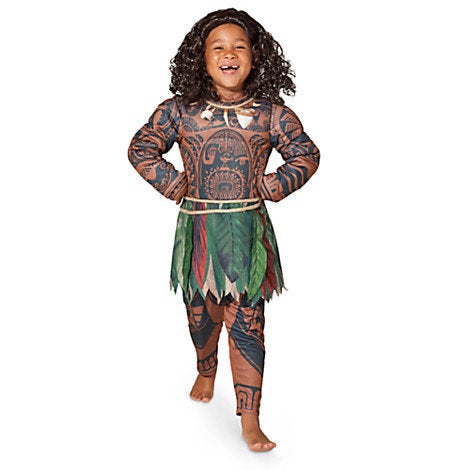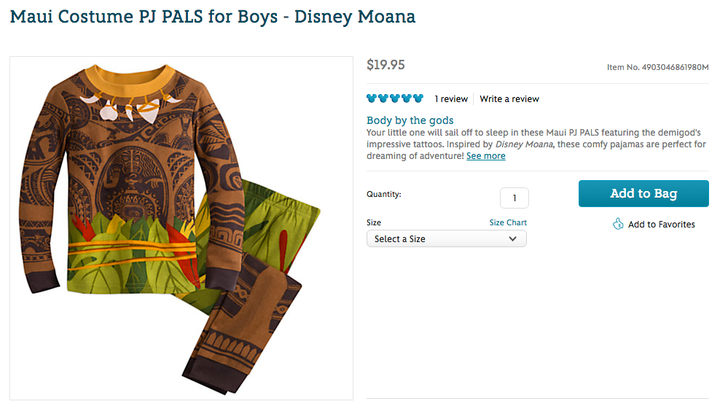 In other words, the Disney Store's newest "Moana" items appear to be a case of "brownface" and cultural appropriation ― and the internet didn't hold back on calling Disney out after the initial release over the weekend.
And while many will argue, as they have on Twitter, that it's just a kids' costume with good intentions, the film's initial trailers and images have already raised concern about cultural appropriation within Oceanian communities in the Pacific and around the world.
The film's depiction of Maui aside, the official Disney "Moana" costumes, pajamas and wigs are, by definition, a form of cultural appropriation, according to Tēvita O. Kaʻili, an Oceanian sociocultural anthropologist at Brigham Young University Hawaii.
"Cultural appropriation," Kaʻili told The Huffington Post, "is when a dominant group takes on the symbols, rituals and practices of another culture ― especially a less powerful minority or marginalized group ― and uses it with little understanding of those symbols or culture."
So it's problematic when a powerful group ― like Disney, for example ― literally sells the dark skin of a less powerful group ― let's say, Pacific Islanders ― to consumers to wear for fun, while the less powerful group gets very little in return.
"I understand that Disney is trying to be inclusive and also trying to show that their characters are diverse, but there's an imbalance of power here," Kaʻili told HuffPost prior to the announcement that Disney had pulled the items from their stores. "A dominant group is getting to wear and become part of a marginalized group without any sense of its history, culture or even its struggles."
Without understanding these issues, Kaʻili said, "people will be able to put on the brown skin and be somebody brown without understanding the experience of someone who is brown."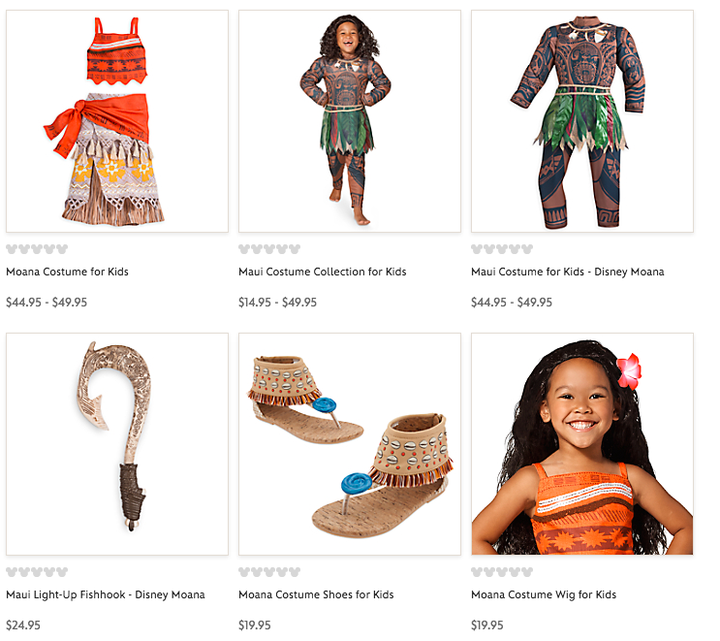 Kaʻili admits, however, that "Moana's" filmmakers did their cultural research when producing the film and also did their best to employ actors of islander ethnicity.
The film's star Moana is voiced by Auli'i Cravalho, a 15-year-old part-native Hawaiian actress from the island of Oahu, Maui is played by The Rock, who is part Samoan, and Moana's mother Sina is voiced by singer-turned-actress Nicole Scherzinger, who is part Hawaiian and born in Honolulu.
Still, Kaʻili says that Oceanian scholars like himself that take issue with the upcoming film are more concerned "about the commodification of Oceanian culture" ― that is, Disney using another group's culture to rake in big money.
With its dreamy imagery, all-star cast and inspiring female lead, "Moana" is already expected to reach "Frozen" levels of success at the box office.
But when it comes to the now-removed costume, Kaʻili maintains that it is never, ever OK ― and he applauds Disney for listening to his communities' concerns.
"I think it's good for people to challenge Disney," he said. "Disney has evolved over the years to become what they are today because of people critiquing them. It's good that they are listening."
Before You Go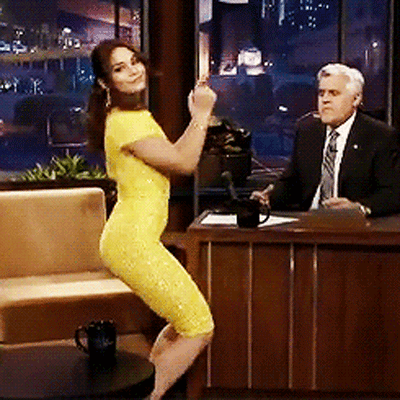 2013: The Year In Cultural Appropriation
Popular in the Community