Seeing wasn't exactly believing for ophthalmologists at Solihull Hospital, near Birmingham, England.
Doctors readying a 67-year-old woman for cataract surgery in November discovered that a "blueish mass" in one of her eyes was actually 17 contact lenses mashed together, according to a report published this month in the British Medical Journal.
As bad as it sounds to have 17 lenses stuck together in your eye, specialist trainee ophthalmologist Rupal Morjaria told the website that doctors eventually found an additional 10 individual contact lenses in the same eye. All of the lenses were monthly disposable contacts that the woman had forgotten about, Optometry Today reported.
"We were really surprised that the patient didn't notice it because it would cause quite a lot of irritation while it was sitting there," Morjaria said.
The cataract surgery was postponed after the discovery to avoid increased risk of eye infection due to the bacteria around the patient's conjunctiva.
One physician remarked in the comments section of the British Medical Journal article that "It does make one wonder about the appropriateness and completeness of the examination of the referring clinician!"
A survey of 4,269 contact lens wearers by the U.S. Centers of Disease Control and Prevention suggests that more than 99 percent reported at least one behavior that puts them at increased risk for an eye infection or inflammation.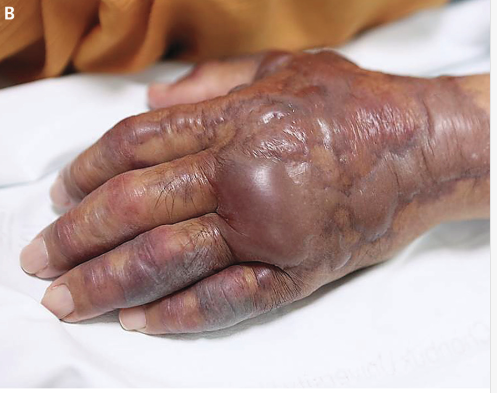 Wild X-Rays And Medical Photos
Popular in the Community