NEW YORK -- When President Obama signed the most sweeping financial regulatory overhaul since the Great Depression into law last July, he warned that for these new rules to be effective "regulators will have to be vigilant" and "we may need to make adjustments along the way as our financial system adapts to these new changes."
Though Democrats and consumer advocates have applauded the Dodd-Frank Act, Wall Street lobbyists condemned it and warned that it would hurt bank profits. Republican lawmakers have vowed to delay or destroy some of the bill's major provisions. "This is the first round of a heavyweight fight," one financial industry trade group executive told The Huffington Post the night after the signing ceremony. "When they get through writing all the rules to put this into action, it will end up looking a lot different."
A year later, much of the act remains unimplemented; the agencies who will enforce the new rules are facing budget cuts; and Republican lawmakers have introduced at least two dozen bills aiming to undo the act's major provisions. Despite Wall Street's warnings about the impact of the law, the financial services industry is thriving -- some banks just recorded billions of dollars in profits, with mega-bank Wells Fargo posting record second-quarter earnings of almost $4 billion. JPMorgan Chase's revenue and profit for the first half of the year was higher than in the six months before Dodd-Frank was signed into law.
"I think it has been an extremely tough year for Dodd-Frank implementation," former Sen. Ted Kaufman (D-Del.), who was a big supporter of the law, told The Huffington Post in an email. "It is very discouraging that after so many Americans have gone through so much pain and agony in lost jobs, homes, and self-respect, that we cannot institute the kinds of regulations to avoid another financial meltdown."
Check out this slideshow that charts the status of Dodd-Frank's major provisions: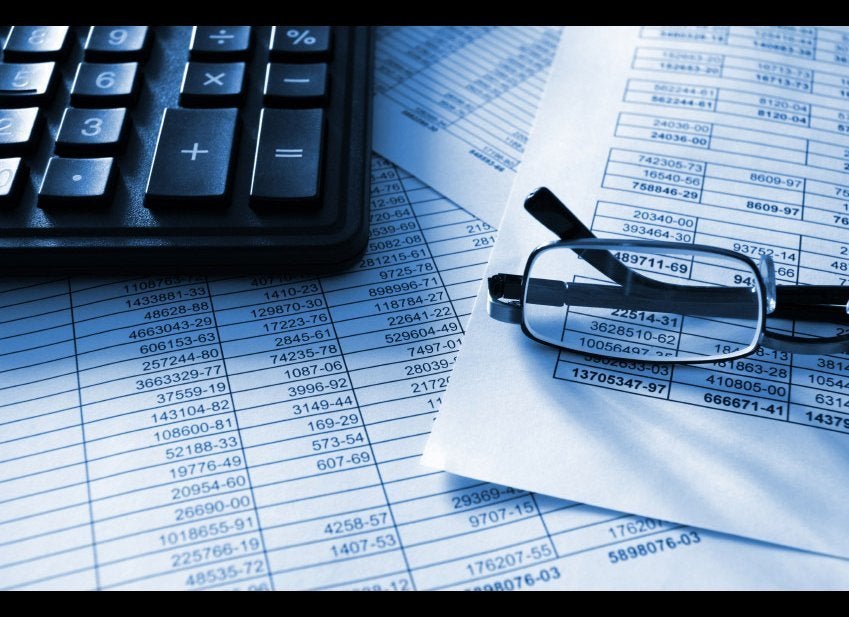 Dodd-Frank Provisions
Regulators have completed less than 20 percent of the 163 required rules that had statutory deadlines during the first year and only about 12 percent of all 400 rulemaking requirements in Dodd-Frank, according to projections by law firm Davis Polk & Wardwell. Regulators are likely to miss over a hundred rulemaking deadlines on July 16 and July 21, according to those projections. Regulators have been picking up the pace this week -- the Commodities Futures Trading Commission finalized four rules on Tuesday.
But industry pressure has helped delay some of the most significant reforms for up to a year. Earlier this month, the CFTC proposed delaying rules for the $601 trillion derivatives market that were set to go into effect on July 16 until as late as the end of the year. Last month the Securities and Exchange Commission decided to delay some measures designed to improve transparency and reduce risk in the over-the-counter swaps market.
Asked about the pace of implementation, Dean Baker, co-director of the Center for Economic and Policy Research, said it is certainly too slow.
"As this process drags on, we get further removed from the public sentiment behind reform," Baker said. "This means that the only people in the room will be the people from the financial industry. This will allow them to write the rules in a way that minimizes the impact of the regulation."
Others are cautiously optimistic, explaining that Dodd-Frank is one of the most complex legislative packages in recent history and that it's more important to get it done right than to get it done quickly. "I know to someone looking from the outside in, who isn't experienced with rulemaking, that it appears to be moving too slowly," said Michael Greenberger, professor at the University of Maryland School of Law and a former Director of Trading and Markets at the CFTC. "Contrast that with Wall Street, which is crying that it's moving too fast."
Greenberger pointed to the CFTC, where a small staff of 700 has to implement over 50 complicated new regulations. "They've done an effective job," he said. "It's a lot of work and they just started adopting final rules. On balance, they've worked very hard, very effectively and very competently."
Greenberger noted implementation of a rule on price manipulation, saying he was pleasantly surprised that the bipartisan commission passed it unanimously. He predicted that the rule will affect commodity prices and prompt enforcement actions against manipulators, while also helping prevent speculation in food, energy and metals trading.
"Of course, speed and time isn't of the essence, it's getting it correct," said former Rep. Paul Kanjorski (D-Pa.), a strong proponent of the Volcker Rule, an unimplemented rule that restricts banks from trading for their own benefit.
"Quite frankly, we did our job -- we passed legislation," said Kanjorski, who now does consulting work for financial industry firms. "But it was just a skeleton, and we authorized rulemakers to put the flesh on the skeleton and that implementation determines whether we create a Frankenstein or a human being. It will take years before the full impact of Dodd-Frank is implemented."
Infographic by Chris Spurlock.
Industry lobbyists have swarmed the agencies in recent months. Among the almost 500 companies seeking to influence regulators on the implementation of the act this year, big Wall Street players have been the most active. Goldman Sachs representatives met with officials at the top financial regulatory agencies at least 83 times over the last year, including four separate meetings with CFTC officials in one day last month.
In addition to banks, multinationals like GE have also been busy lobbying to avoid tougher oversight as a "systematically important" institution. Even Standard & Poor's, the credit rating agency blamed for giving good ratings to high-risk mortgage securities during the housing bubble, is spending millions to avoid new rules that seek to limit conflicts of interest. Though the industry paid lobbyists $50 million so far this year, it's considered a good investment since firms claim they could lose billions of dollars in profits if Dodd-Frank is fully implemented.
As an example of the industry's influence on one small sliver of Dodd-Frank, lobbyists have worked intensely to slow down the SEC's implementation of a single fiduciary standard of care for securities brokers and dealers, as well as investment advisers. Regulators wanted the provision to force these firms to be held accountable for providing self-interested financial advice -- like recommending products that generated high-commissions. Pension and employee-benefit funds supported the universal standard as a way to prevent investor abuse.
After several December meetings with two powerful industry groups, the National Association of Insurance and Financial Advisors and the Securities Industry and Financial Markets Association, the SEC's two Republican members opposed the proposal last winter. They recommended that the SEC do an extensive cost-benefit analysis of the measure, and by March, GOP lawmakers were urging the agency to do just that before proceeding with the rule, which isn't expected to be ready until the end of the year, according to Investment News. A few months later, after a letter-writing campaign by industry groups urged lawmakers to demand more cost-benefit analysis of new rules, Senate Republicans asked inspectors general at five financial regulatory agencies to make sure that the agencies were properly assessing the costs of new regulations compared to their benefits, which is likely to further delay new rules.
Similarly, the SEC's proposal to register municipal bond advisers prompted a furious response, with more than 1,000 comment letters opposing the new requirement sent to the agency and lawmakers. The commission is reviewing the letters, may make some adjustments and is expected to enact a final rule this fall.
"It has been a very uneven fight with bank lobbyists fighting against regulations and spending $251 million last year and $51 million more in the first quarter, with very little being spent on the other side," says former Sen. Kaufman.
Industry lobbyists insist that they just want to improve a reform package that was long-overdue. Last week, SIFMA president Tim Ryan told the audience at a Dodd-Frank summit that he supports many of the changes proposed in the law. But he wants "increased coordination and comprehensive cost benefit analysis to ensure the new rules as proposed actually help make our financial system safer and more secure and provide the infrastructure to move our still fragile economy forward."
Noting that SIFMA has submitted over 100 comment letters on proposed rules, Ryan noted that some rules will tighten bank lending, which could hamper the recovery. He highlighted international capital and liquidity requirements and a possible capital surcharge for "systemically important" banks, warning that those proposals will hurt American competitiveness in a global market.
Despite the overheated rhetoric in Congress, where some lawmakers have expressed their desire to repeal the law, many in the business community say that Dodd-Frank is not going away. Last January, Steve Bartlett, the president of the Financial Services Roundtable, gave a speech in which he said: "It is not a proposal. It is not even a sound bite. It is the law of the land enforced by a sheriff with a posse, rope and gun. There are clear changes that the industry needs to implement. Ready or not, Dodd-Frank's 2,300 pages of 300 plus rules and studies are here to stay."
In addition to lobbying, some industry groups have gone to court to derail some of Dodd-Frank's provisions. After the Chamber of Commerce and the Business Roundtable sued the SEC over its proposed rule that enables shareholders to nominate directors to corporate boards, claiming that the agency didn't conduct a proper cost-benefit analysis, the agency suspended the rule, but the litigation continues. The Chamber and the Business Roundtable did not return calls for comment.
Even if the rules are eventually finalized, the agencies may not have the resources to effectively implement and enforce them. The SEC's budget was recently frozen at $1.2 billion and the CFTC's budget was cut 15 percent in two separate bills approved by two House committees, despite the fact that the agencies have more responsibilities under Dodd-Frank. CFTC chairman Gary Gensler warned in his testimony before the Senate Agriculture Committee last month that such a reduction "would hamper our ability to seek out fraud, manipulation and other abuses at a time when commodity prices are rising and volatile."
SEC chairman Mary Schapiro has said that without more funds, it will be more difficult for her agency to enforce many of the new rules. "We're going to have to make some very hard choices about how we utilize the resources that are available to us," she told Reuters earlier this week.
The Consumer Financial Protection Bureau, which the law created, could also be underfunded. Lawmakers introduced a bill that mandates that no more than $200 million can be transferred to the bureau, despite its request for $500 million in funding. The pace of such legislation has accelerated in recent weeks and has become a top priority of the Republican leadership, with Senate Minority Leader Mitch McConnell vowing, "The less we fund those agencies, the better America will be."
On Tuesday, Rep. Frank Lucas (R- Okla.) promised that more bills are forthcoming which are likely to delay certain Dodd-Frank provisions.
All of this Congressional sabre-rattling worries the act's proponents. While industry groups may acknowledge that Dodd-Frank is here to stay, some conservative lawmakers seem determined to destroy it.
"If you end up poisoning the regulators, you end up with a wimp," says former Rep. Kanjorski, who even goes so far as to claim that the numerous bills to defang the law could have a fatal effect. "If they persist in that, they will probably succeed in blocking the implementation of Dodd-Frank."
Rep. Barney Frank (D-Mass.), whose name is on the act, agrees. He has repeatedly said that the bill is "facing a death through a thousand cuts."
Check out the slideshow of Dodd-Frank's major players and observers offering their views: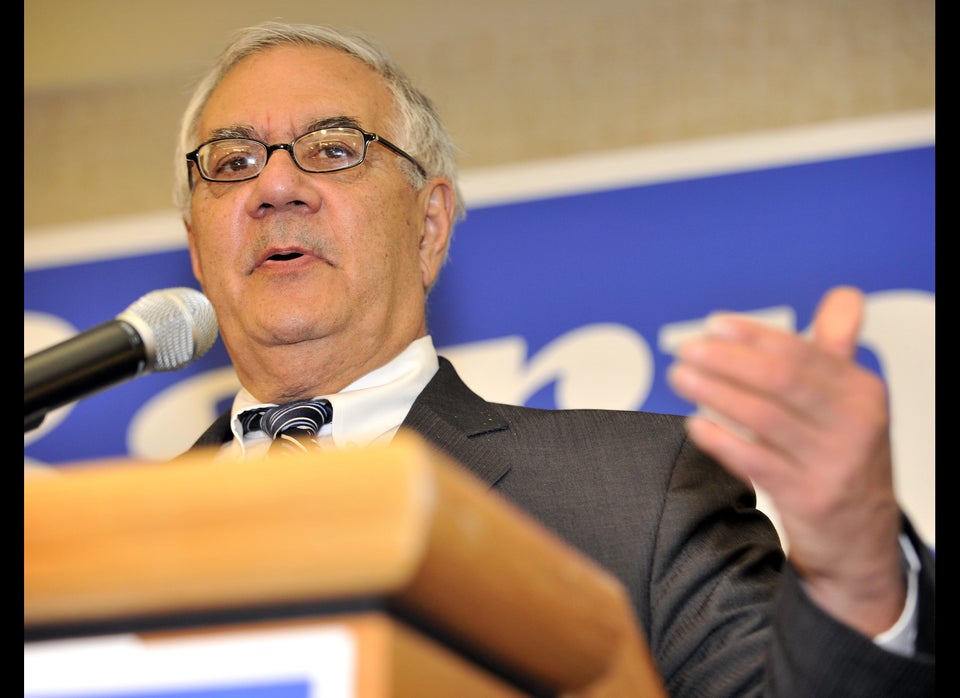 Dodd-Frank Players
Popular in the Community