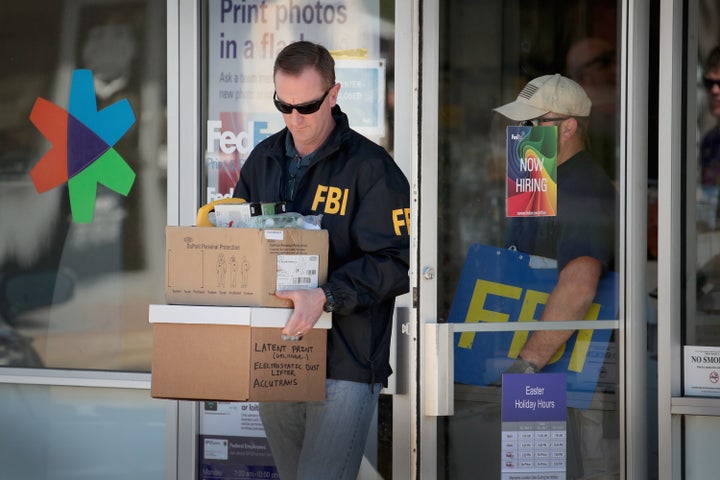 The debate broke out once again Wednesday morning after the news broke that the bomber behind a string of deadly attacks in Austin, Texas, was a 23-year-old white Christian male.
Media coverage often grants white non-Muslim perpetrators a level of humanity not typically seen in coverage of other attackers, and "terrorism" can often be used simply as a stand-in for "Muslim." But it's more than just politics and privilege that makes authorities ― and in turn, the media ― shy about calling terrorism by its name.
"Calling it what it is is something that I believe is important," Thomas O'Connor, a current FBI agent who has worked on domestic terrorism investigations, said in an interview earlier this year. O'Connor, speaking to HuffPost in his capacity as head of the FBI Agents Association, said that the lack of a federal charge has broad implications for how the American public thinks about the threat of domestic terrorism.

"It's easy for people to wrap their heads around someone coming in with an internationally based ideology and committing a crime," O'Connor said. "But when it's a domestic terrorist, because there's no charge, we can't get our head wrapped around it."
While the U.S. code defines domestic terrorism, there's no broad criminal statute that outlaws such acts. As HuffPost previously explained, the lack of a criminal domestic terrorism statute makes the federal government extremely cautious about using the term "terrorism" when there's no link to a group the United States has officially designated as an international terrorist organization. In practical terms, that means the government doesn't call white, non-Muslim terrorists what they are.
That's not really an excuse in the case of Mark Conditt, the young man behind the Austin attacks. Because Conditt is dead, there's no future trial to be concerned about.
Conditt's precise motive is not entirely clear. Austin Police Chief Brian Manley received a lot of backlash Wednesday evening for describing a 25-minute tape Conditt recorded as an "outcry by a very challenged young man" and noting that it "does not at all mention anything about terrorism, nor does he mention anything about hate." Nevertheless, the federal government would have been able to charge Conditt with a terrorism-related crime had he lived: His package bombs would count as weapons of mass destruction.
O'Connor says that doesn't make much sense and that the federal government needs to be able to charge domestic terrorists with domestic terrorism regardless of their weapon of choice.
"The weapon itself shouldn't be the determining factor on when someone is committing an act of domestic terror," O'Connor said. "Call it what it is. If you have an incident that takes place, and the person uses a firearm, a car, a knife ― if that crime of force or violence is done to forward a social or political agenda, then that person fits the elements of domestic terrorism."
O'Connor points to the Family Research Council shooting in Washington, D.C., in 2012, when a man shot a security guard because of the organization's opposition to gay marriage. It was clearly an act of terrorism. But because the terrorist used a gun, there was no federal terrorism-related federal statute under which he could've been charged. The only reason he faced a terrorism charge was that the District of Columbia has its own terrorism statute, which federal prosecutors were able to use because they handle criminal cases in the nation's capital.

This week here in Wichita, three white men from rural Kansas are facing trial, accused of plotting to bomb an apartment complex occupied by Muslim refugees they considered "cockroaches." If the defendants did what the government says they did, they're domestic terrorists. But the only reason they're facing terrorism-related charges is because their alleged plot involved bombs. Had they decided to go door to door shooting Muslims living in an apartment complex in Garden City, as they are accused of discussing on audiotapes, there would be no basis for a terrorism-related charge and they'd likely be facing only civil rights charges.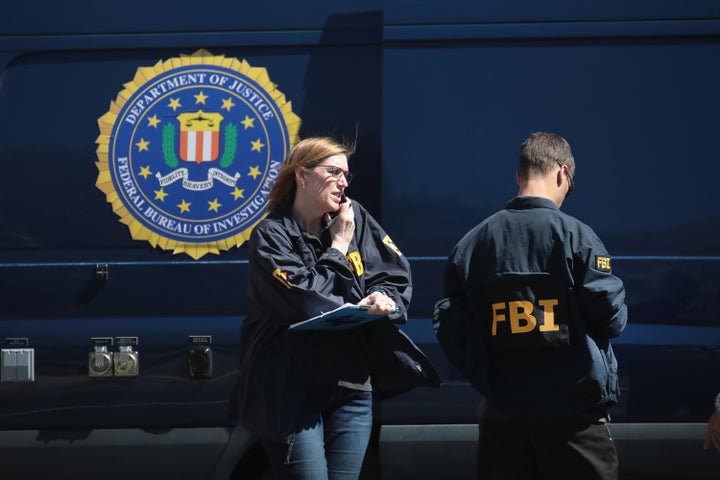 As HuffPost first reported last summer, there has been an internal debate at the Justice Department about whether the executive branch should lobby Congress to create an actual criminal statute that would outlaw acts of domestic terrorism. Thomas Brzozowski, the Justice Department's top authority on domestic terrorism, said in January that the Justice Department was "continuing to look at that very closely" and getting input from multiple agencies. O'Connor's group has been lobbying for such a plan, but the effort hasn't gained much traction on Capitol Hill.
It's not only a question of fairness, says O'Connor. It's also about measuring the extent of the problem of domestic terrorism in the United States. Since there's no central domestic terrorism charge, the federal government doesn't keep track of cases that qualify as domestic terrorism.
"If you look up domestic terrorism in general and try to figure out the numbers of domestic terrorism incidents that have taken place in the United States over the past 20 years, you're never going to come up with an accurate number because people haven't been charged with domestic terrorism," O'Connor said.
"It comes down to transparency," O'Connor said. "When there is an incident and it's not called that, then it gets lost."

Ryan Reilly is HuffPost's senior justice reporter, covering the Justice Department, federal law enforcement, criminal justice and legal affairs. Have a tip? Reach him at ryan.reilly@huffpost.com or on Signal at 202-527-9261.
Support HuffPost
The Stakes Have Never Been Higher
Popular in the Community