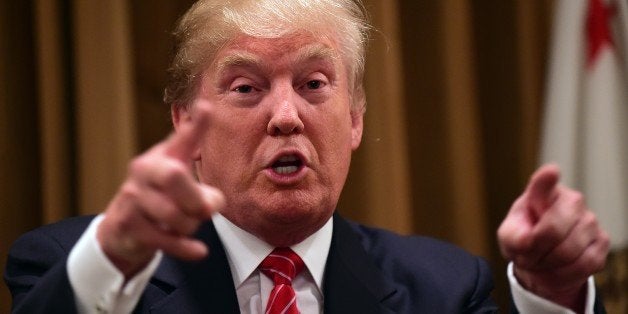 LACONIA, N.H. -- How much of his personal fortune is Donald Trump willing to drop on his 2016 presidential campaign? Whatever it takes to come out on top, he told The Huffington Post on Thursday.
"You saw my statement yesterday, so it's pretty irrelevant," Trump said, alluding to a press release in which his campaign placed his net worth in excess of $10 billion. "I'll do what I have to do."
Trump has already contributed at least $1.8 million of his own money to his nascent White House bid, which he launched last month, but that may be only the beginning.
Asked during a brief interview in the picturesque New Hampshire Lakes Region whether he might eventually spend up to $1 billion trying to win the presidency, Trump didn't dismiss the idea out of hand.
"It depends on what it takes," he said.
Trump spoke during an interview at the small private airport here as he waited to call in to "The O'Reilly Factor" on The Fox News Channel after headlining an evening rally that drew several hundred people. He noted that he has risen to the top of most recent polls of Republican candidates and said he's gaining even more steam, as he feeds off his big crowds.
"I do see the enthusiasm," he said. "I mean, forget it, right? The driver said, 'I've never seen that before, and I've been in New Hampshire for 25 years.' So it's very nice to see the receptivity. People are tired of being ripped off."
The audience that Trump attracted earlier in the day at his rally was indeed one of the largest of the 2016 campaign here in New Hampshire for any White House hopeful. Hundreds of people who were prevented from entering the jam-packed event stuck around until the end to try to catch a glimpse of the celebrity candidate.
Trump said it's "too early" for him to start thinking about a running mate, if he wins the nomination. But he did have particularly kind words for Sen. Ted Cruz (R-Texas), with whom he met privately in New York City on Wednesday.
"He asked for the meeting," Trump said. "I didn't know what it was about. And it was just a personal get-together, and we were together 45 minutes, and I think he's a terrific guy."
Trump added that he had particular respect for Cruz, since the Texas senator "came out very early" in his defense after Trump decried Mexican migrants as "rapists" during his announcement speech last month.
"The media covered it terribly incorrectly, and a lot of the media's already apologized to me," he said. "But Ted Cruz came out early, and I respect him for that."
Trump did not have nearly as kind words for former Texas Gov. Rick Perry, with whom he has feuded in recent days.
In a statement on Thursday, Perry said Trump was not offering conservatism, but rather "Trump-ism — a toxic mix of demagoguery and nonsense."
After noting that he thinks Perry is a "nice person," Trump fired back another volley at his 2016 GOP rival.
"The border was out of control when he was governor of Texas," Trump said of Perry. "I agree it's a federal thing, but it could've been a state thing, too. He did a very poor job on the border and a very poor job on illegal immigration … it's his territory, and he's done a terrible job."
Before You Go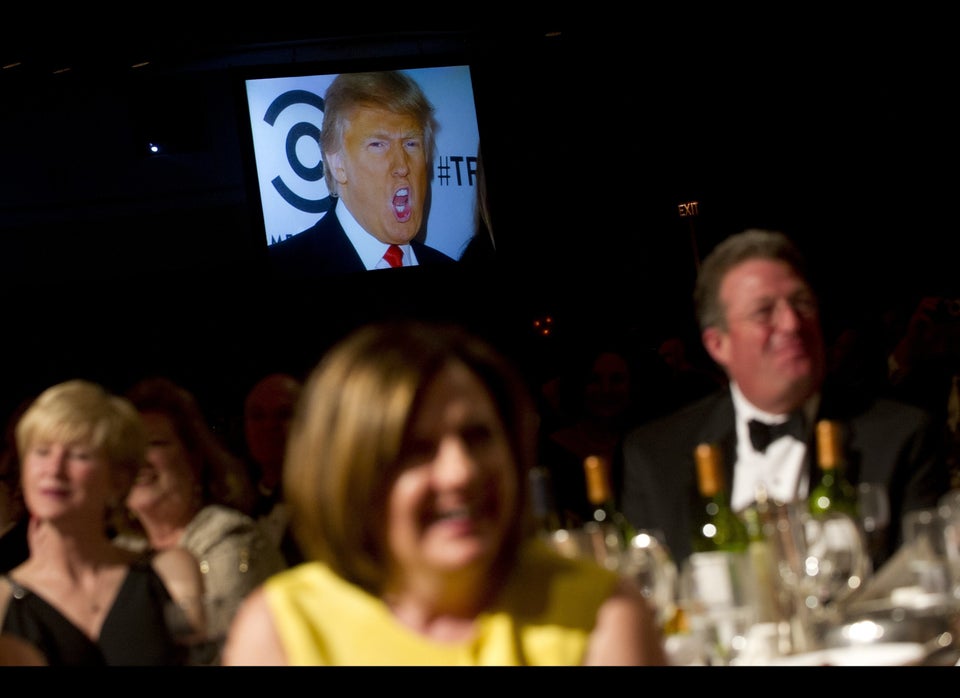 Donald Trump
Popular in the Community