So, that happened. In February 2013, The New York Times Magazine published a 2012 election postmortem titled, "Can The Republicans Be Saved From Obsolescence." The author, Robert Draper, profiled several innovative Republican strategists who'd all been left on the sidelines as Republican candidate Mitt Romney went down to defeat. The upshot: All that talent could have made a big difference in the GOP's fortunes.
Flash forward to today, and the new GOP presumptive nominee, Donald Trump, has a campaign in disarray. The campaign is lagging behind on field staff, fundraising, and campaign infrastructure, and Trump has publicly dismissed the idea that he needs to pay for a robust digital operation.
For Patrick Ruffini, a highly regarded digital strategist in Republican circles who was featured in Draper's 2013 piece, Trump's decision to go without those resources mean little to him. As a committed member of the #NeverTrump movement, Ruffini wouldn't have worked for Trump anyway. But we wanted to learn about something in which we had no expertise -- what Trump is giving up by not running a modern presidential campaign. On this week's podcast, Ruffini joins us to give some key insights into whether Trump is going to provide an efficient, effective route to a win, and what Republicans might do if he can't.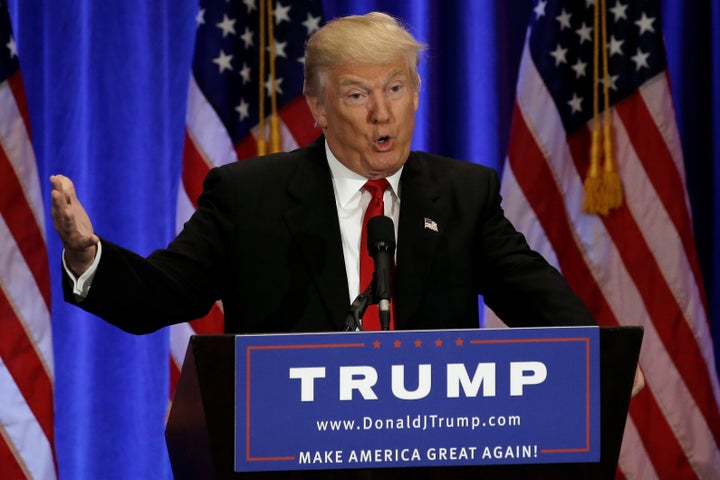 Also on this week's podcast: Democratic members of the House Of Representatives this week staged a sit-in to try to force House leaders to allow a vote on gun-safety legislation. But one proposal -- to use the so-called terrorist no-fly list as a screen for gun ownership, comes encrusted in controversy. We're joined by a Democratic legislator at the center of this story, Texas Rep. Beto O'Rourke, to talk about what the Democrats hope to achieve and where things go from here.
Meanwhile, for all of the reported chaos in the Trump campaign, he still has plenty of time to right his ship -- and plenty of voters who have warmed to his message. Is it possible for Hillary Clinton's campaign to become overconfident and complacent running against Trump? We put this question, and others, to the Center for American Progress' Daniella Leger.
Next up, we return to the matter of the 2016 Summer Olympics in Rio de Janeiro. Previously, we talked about how these Olympic Games were facing all sorts of storm and stress from ongoing political, social, and public health problems in Brazil. This week, we take on the Olympics as an institution, and ask if this celebrated athletic event has become nothing more than an engine for income inequality.
Finally, closer to home, Maine Gov. Paul LePage has gotten himself into a game of chicken with the Food and Drug Administration over the Supplemental Nutrition Assistance Program, threatening to stop administering the program in his state altogether, putting tens of thousands of SNAP recipients at risk of losing their primary source of food. We'll break down the latest in a long line of food stamp fights.
"So, That Happened" is hosted by Jason Linkins, Zach Carter and Arthur Delaney. Joining them this week: Democratic Rep. Beto O'Rourke, former White House staffer Daniella Leger, political strategist Patrick Ruffini, and Huffington Post reporter Travis Waldron.
This podcast was produced, edited and engineered by Christine Conetta.
To listen to this podcast later, download our show on iTunes. While you're there, please subscribe to, rate and review our show. You can check out other HuffPost podcasts here.

REAL LIFE. REAL NEWS. REAL VOICES.
Help us tell more of the stories that matter from voices that too often remain unheard.
BEFORE YOU GO