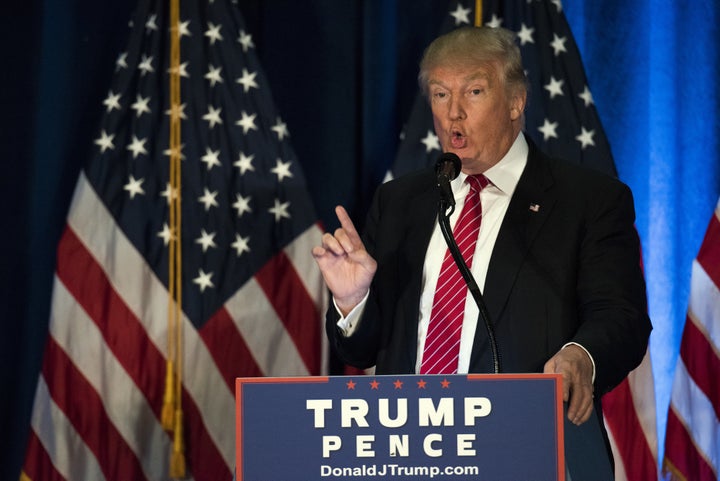 Donald Trump has focused most of his immigration fire recently on keeping people out ― in particular, Muslims, people from countries "compromised by terrorism" and those who fall outside vaguely defined ideological guidelines.
But he's recently focused less on what he would do about another aspect of immigration: the millions of undocumented immigrants already living in the U.S.
What he has proposed in that regard is no less extreme. Take his remarks last November to ABC's Barbara Walters on "20/20."
"When you send these people out," Walters said, referring to undocumented immigrants, "what do you do with the women and children?"
"They're going to go with them," Trump replied.
Walters asked, "You're going to send the whole family?"
"Sure," Trump said. "It's got to be a family unit. It's going to be done humanely."
The man who started his presidential campaign by warning that Mexico was sending rapists and murderers across the border has consistently displayed a lack of concern about what would happen to the families of undocumented immigrants.
Millions of undocumented immigrants are married to or parents of U.S. citizens or legal permanent residents. About 7 percent of school-age children as of 2012 had one or more undocumented immigrant parent, according to Pew Research Center.
Children born in the U.S. are citizens regardless of their parents' immigration status, but Trump has argued they should be denied automatic citizenship ― it's part of his written immigration plan ― which would make it more feasible to send away entire family units, at least.
The current immigration system leads to a number of family separations as well, although President Barack Obama attempted to mitigate that problem with his Deferred Action for Parents of Americans and Lawful Permanent Residents, or DAPA, program. That program would have allowed certain undocumented parents to remain in the country and work legally on a temporary basis, but was blocked in the courts.
Trump opposes DAPA, while Democratic presidential nominee Hillary Clinton supports it. She also says she would push for immigration reform that allowed a number of undocumented immigrants, including parents, to gain legal status and citizenship.
The Trump campaign did not respond to a request for comment about Trump's deportation plan.
Trump has been vague about how he would drive out all undocumented immigrants, but has promised to do so, potentially with a "deportation force."
He said on NBC's "Meet the Press" last year that he would not split up families, but instead deport them together. "We're going to keep the families together," he said last August. "We have to keep the families together, but they have to go."
Trump accused Obama of mass deportations this June ― ironic since he often accuses the president of amnesty. Trump skirted the "mass deportation" label when Bloomberg News asked him about his own policies.
Whatever he would call it, Trump has never really walked back his past positions. If he wanted undocumented immigrants' families cast out with them last year, there's no reason to think he doesn't want the same now.
Before You Go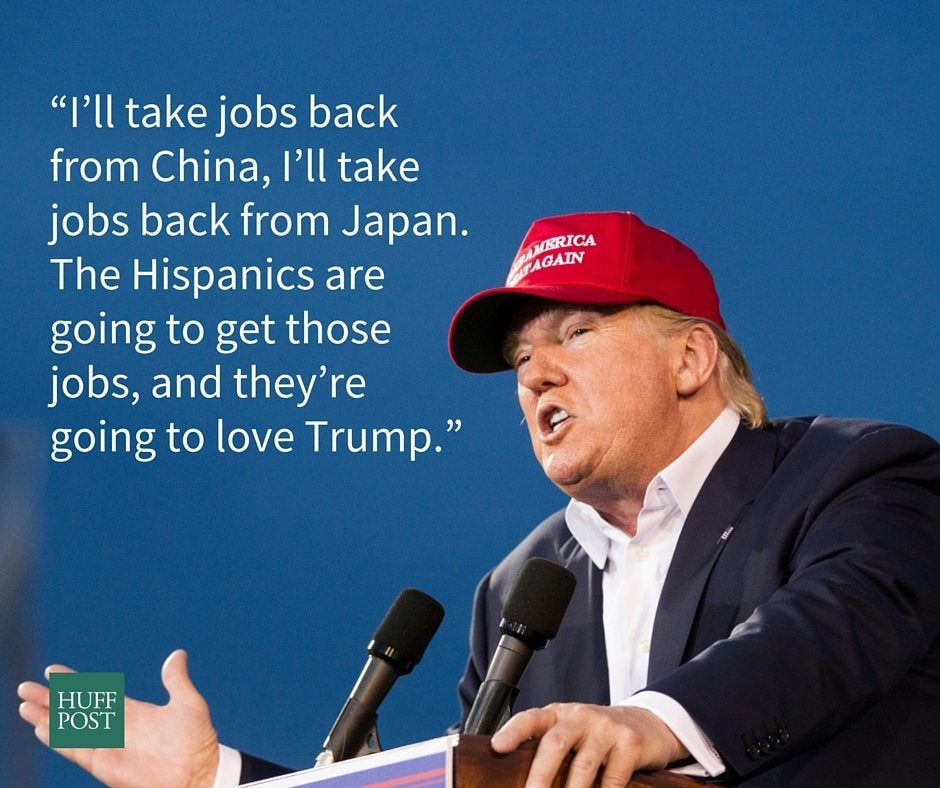 9 Other Absurd Things Donald Trump Has Said About Latinos
Popular in the Community