Throughout his presidential campaign, Trump mentioned a friend named Jim while criticizing immigration policies in Europe and linking them to increased terrorist attacks, particularly those in France.
He brought up Jim again while speaking at a conservative conference in February. Jim used to love visiting the City of Light, Trump said, but stopped going because he felt like "Paris is no longer Paris."
Trump headed to Paris on Thursday, which prompted an Associated Press report on whether Jim is real. The outlet concluded that "whether Jim exists is unclear."
Earlier this year, The New Yorker also tried to find Jim, to no avail. Lauren Collins, the magazine's Paris correspondent, ran through some people named Jim who were affiliated with Trump and might be the friend in question.
Trump doesn't follow any Jims on Twitter. But it's easy to find Jims with whom he's crossed paths. Jim Kelly, formerly of the Buffalo Bills? "No, that would not be Jim Kelly," a representative said. Jim Dolan, the C.E.O. of Cablevision and the chairman of Madison Square Garden, who lent Trump the Rockettes for his inaugural concert? "That's not him," his spokesperson responded. Jim Furyk, the golfer? "Not him," according to his agent. Jim Davis, the footwear mogul, whose support for Trump prompted a hate Web site to declare New Balance "the Official Shoes of White People"? "No, it is not Jim Davis," a company P.R. manager replied. Jim Inhofe, the senator and climate-change denier, did not respond; neither did Jim McNerney, the former Boeing executive, who is part of the President's Kitchen Cabinet. Jim Mattis, the "Warrior Monk" general, doesn't have a wife. James Comey—does anybody know if he goes by Jim?
This practice may have come from the president's father, according to Trump biographer Michael D'Antonio, who wrote in 2015 that Fred Trump sometimes posed as a "Mr. Green."
But Langer pushed back on the story, saying it was "misconstrued." The golfer's daughter told The New York Times that the incident could not have happened because Langer isn't a U.S. citizen, and was himself ineligible to vote in the election. She added that her father "is not a friend of President Trump's, and I don't know why he would talk about him."
In another tweet for "Donald & Jim," Hidalgo pointed out that American tourism to Paris increased by 30 percent in the first part of 2017.
Jim was the subject of a question later Thursday, at Trump's joint press conference with French President Emmanuel Macron in Paris. A French reporter referred to Trump's friend when asking whether the president stood by his comments about the city.
"A few months ago, you mentioned a friend, Jim, who told you that 'Paris is no longer Paris.' You were implying at the time that Paris was not safe anymore," the reporter told Trump.
Trump nodded at the mention of Jim, but did not refer to him in his answer. He said instead that he was impressed by both Paris and Macron's leadership, and that he would love to return to the city.
"I really have a feeling that you're going to have a very, very peaceful and beautiful Paris, and I'm coming back," Trump said, before turning to Macron and telling him to "do a good job, please. Otherwise you're going to make me look very bad."
The White House did not return HuffPost's request for comment on whether Jim exists.
This article has been updated with Trump's comments from Thursday.
Before You Go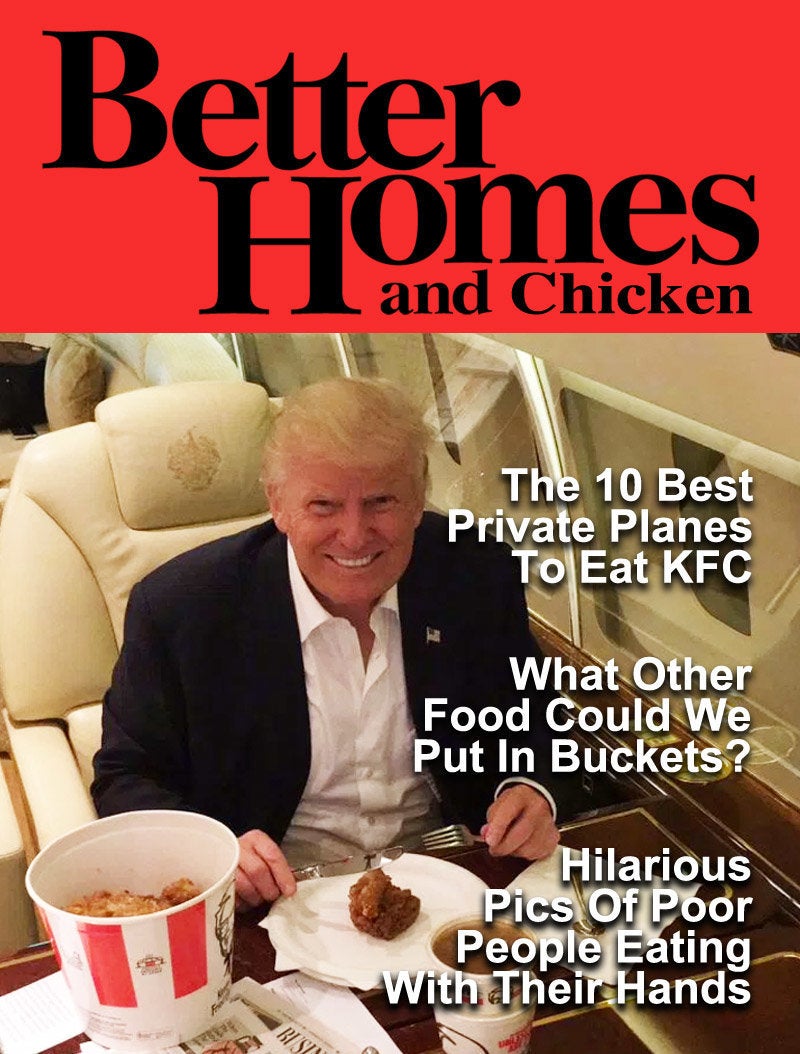 Trump Actually Has Other Fake Magazine Covers Hanging Around His Properties
Popular in the Community