President Donald Trump argued Thursday his "fire and fury" comments directed at North Korea may not have been tough enough.
"Frankly, the people who were questioning that statement, was it too tough? Maybe it wasn't tough enough," he said at his resort in Bedminster, New Jersey, according to a White House pool report. "They've been doing this to our country for a long time, for many years, and it's about time that somebody stuck up for the people of this country and for the people of other countries.
Trump would not comment on what's tougher than "fire and fury." He argued the U.S. has the support of others when it comes to responding to threats from North Korea.
"We're backed 100 percent by our military, we're backed by everybody and we're backed by many other leaders," he said.
Trump claimed he "noticed that many senators and others came out today very much in favor of what I said." In fact, more than 60 members of Congress signed a letter rejecting Trump's comments.
Trump wouldn't answer when asked about the possibility of a pre-emptive strike.
"We don't talk about that," he said, according to the pool report. "I never do."
Trump criticized two of his Democratic predecessors while speaking on North Korea, saying former President Bill Clinton was "weak and ineffective" and former President Barack Obama "didn't even want to talk about it."
Trump also spoke about comments made Wednesday by Secretary of State Rex Tillerson that there isn't "any imminent threat" from North Korea. Despite the contrast in Tillerson's remarks and Trump's "fire and fury" threat, Trump said Thursday "there were no mixed messages" on the issue.
Trump doubled down on his comments later Thursday afternoon, promising retaliation if North Korea "does something in Guam."
"It's not a dare," he said. "It's a statement of fact."
This was a developing story and has been updated throughout.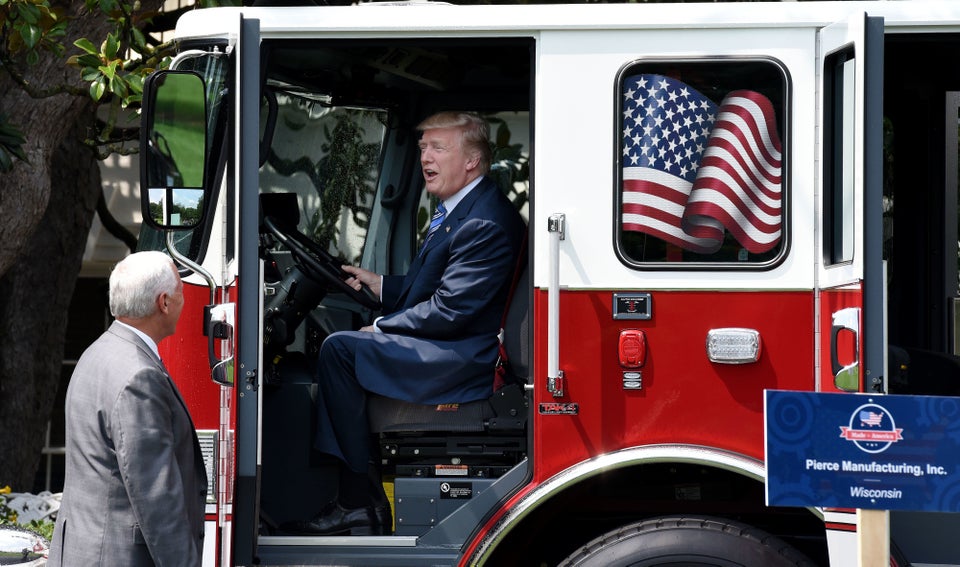 Trump's 'Made In America' Week
Popular in the Community