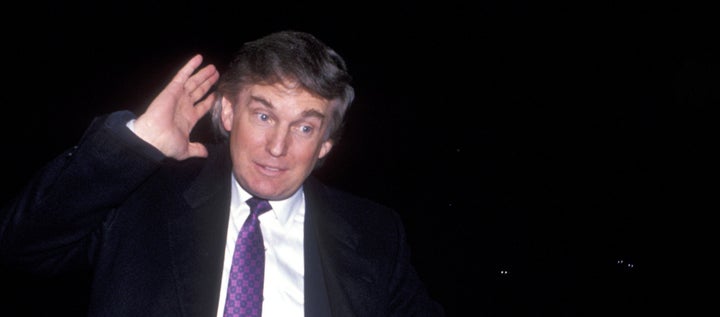 In 1993, Donald Trump attended the White House Correspondents' Dinner as the guest of Vanity Fair. The future president sat next to model Vendela Kirsebom and spent the evening talking about breasts, how overweight women are not "real women," and the person with whom he wanted to have sex in the room. The discussion was so vulgar that Kirsebom requested to be seated elsewhere.
Editor of Vanity Fair Graydon Carter briefly recalled these incidents in a piece written before the election about various moments he experienced with Trump. After publication, Kirsebom spoke to the Daily Mail to confirm Carter's recollection. Now, The Huffington Post has obtained an out-of-print 1994 book by Ronald Reagan's former speechwriter and Wall Street Journal columnist Peggy Noonan, in which the conservative writer detailed the events much closer to when they happened.
"Donald Trump was with us, at the next table," wrote Noonan in Life, Liberty and the Pursuit of Happiness. "A halo of sprayed hair, a face still round with subcutaneous fat. When we were introduced I looked into his eyes ― small, bright, thoughtfree ― and was surprised to think: He's crazy."
Trump's behavior at the White House event suggests that his tendency to speak in this manner is not just "locker room banter" as he claimed when the Washington Post published leaked audio of him saying he grabs women "by the p***y." This is how Trump spoke with strangers at a presidential gathering.
The 1994 passage by Noonan contrasts a recent column she wrote in the Wall Street Journal. It is unclear if she recalled the 1994 event when she revealed details about a conversation she had with Trump during the campaign in the piece. "I'd heard of his charm offensive, but I'd be lying if I didn't say how charming, funny and frank he was — and, as I say, how modest," Noonan wrote in the WSJ last week. "How actually humble."
Noonan has generally been critical of Trump, but did not respond to a request to comment on her 1994 book passage.
Here's the Trump story as told in Noonan's book:
The dinner last night was the White House Correspondents Association Dinner ― huge, black tie, twenty-five hundred people in the Hilton. Vulgar and fun. I was with Vanity Fair at a bad table that gave us a lot of freedom to get up and walk around.

Donald Trump was with us, at the next table. A halo of sprayed hair, a face still round with subcutaneous fat. When we were introduced I looked into his eyes ― small, bright, thoughtfree ― and was surprised to think: He's crazy. He was seated next to a beautiful young woman named Vendela, who someone whispered is a famous model.

About an hour into dinner there was movement ― someone leaving our table, Vendela joining us. She was composed but looked as if she'd endured something, like a swimmer. Trump, I was told, had spent the meal talking about her breasts and other women's breasts and who has good legs and who's probably good at sex. It was all so vulgar, so comically crass, that it was a surprise. People don't usually act so exactly like their reputations.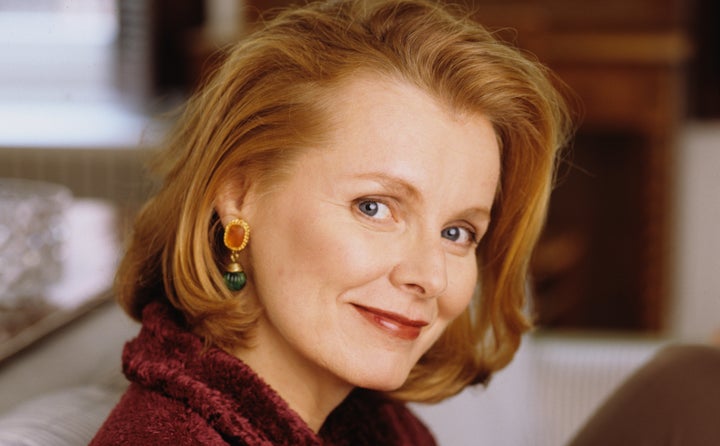 HuffPost also spoke to Kirsebom, who confirmed the details of Carter's and Noonan's accounts.
"He did talk about other women's breasts and the size," recalled Kiresbom. "If you were flat-chested, you are not really worth anything ― tons of derogative talking about women. If a woman would be successful, it would definitely be because she had bigger breasts. Stupid stuff that made no sense to me whatsoever and made me very upset."
Vanity Fair invited Kirsebom separately from Trump and she did not know him beforehand. Kirsebom knew of his real estate business before the dinner and had expected to talk to him about her own friends in that field. The model was surprised when Trump wouldn't stop returning the conversation to his own sexist thoughts.
"I remember feeling like it was very, very uncomfortable," said Kirsebom. "I tried to kind of steer conversation over to other things, but I felt that it always got back to this type of conversation."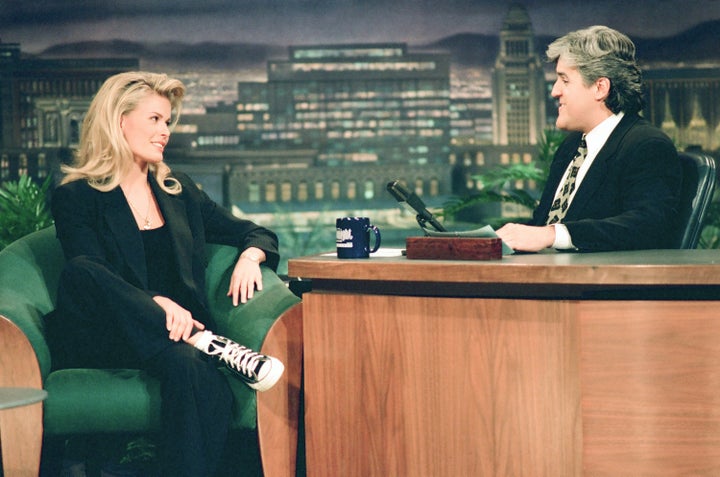 Kirsebom once shared a publicist with just Trump and Elizabeth Taylor. The publicist, Chen Sam, told Kirsebom she needed to find a way to handle Trump's many potential PR nightmares involving women. When Kirsebom heard Trump was running for president, she was very surprised given his past and figured he'd need a talented team to change his ways. "I thought, 'Wow, he must have some good people trying to fix his behavior somehow.'"
The model now lives in Oslo, Norway, and even from there she was baffled by the election results. "I was in shock," said Kirsebom. "It was a dark day that Wednesday morning."
In his Vanity Fair piece, Carter ― who did not respond to a request for comment ― recalled what Kiresbom told him at the WHCD:
"It seems that Trump had spent his entire time with her assaying the 'tits' and legs of the other female guests and asking how they measured up to those of other women, including his wife. 'He is,' she told me, in words that seemed familiar, 'the most vulgar man I have ever met.'"
HuffPost reached out to Trump's representative, but did not immediately hear back.
Before You Go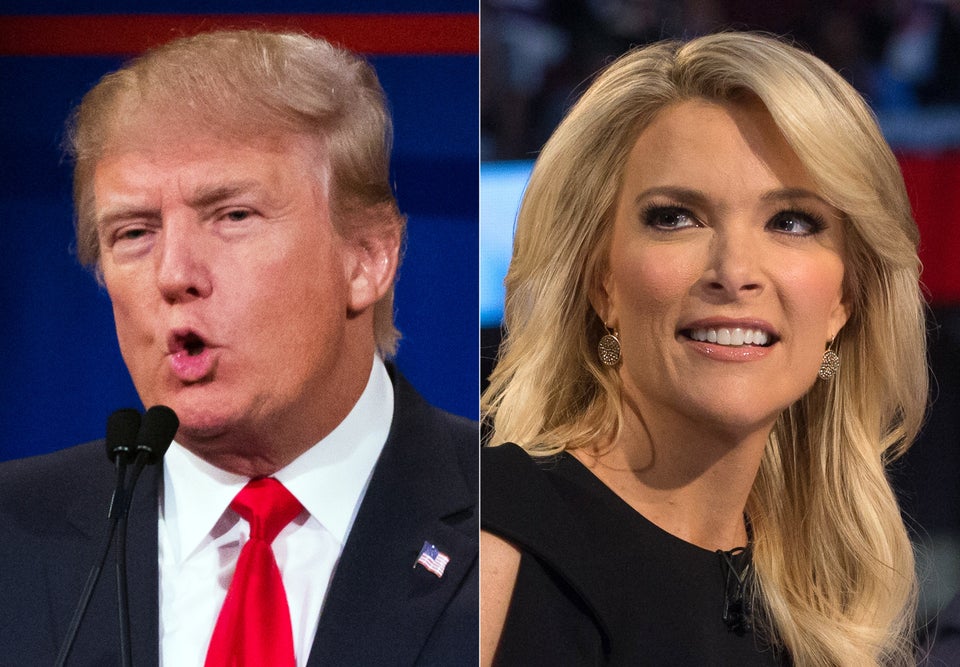 16 Things Donald Trump Has Said About Women, Round 2
Popular in the Community