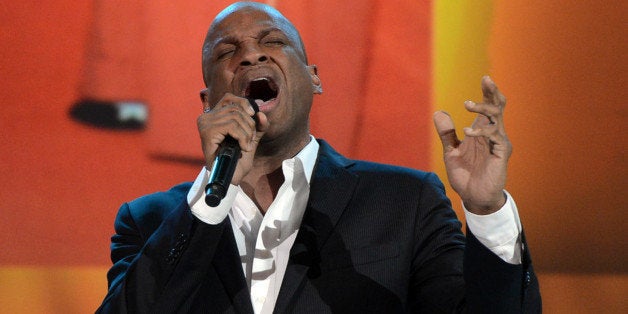 A convincing phone call from Fred Hammond's brother, Ray, earlier this year was all it took for Donnie McClurkin to join the Grammy Award-winning Gospel singer on the 2014 annual Festival of Praise tour.
Set to kick off on Sept. 17 at the Fallbrook Church in Houston, the collaborative outing will feature the pair reuniting together on stage as they perform a string of duets and a selection of their notable hits. In anticipation of the tour, McClurkin sat down to talk with The Huffington Post.
McClurkin's been noted for his controversial views on homosexuality, including believing religion helped him stop being gay. He declined to talk about those viewpoints in the interview, but did open up on music, current events, and pop culture.
This year's annual Festival of Praise tour marks the stage reunion between yourself and Fred Hammond. What can fans expect from this tour in comparison to your previous performances?
Back then, about 15, 16 years ago, it was different. It was headliners and openers. And when I started touring with him, I watched that, and I never really liked how the concert tours would go with the different artists. And when I went out on tour with CeCe Winans in 2001 -- literally a month after 9/11, we went out on tour -- and my thing to CeCe was, "We can't do this how the others have done it. Now, if we're going to tour together, we're going to be on stage together. And we're going to enjoy each other, and I'm going to run and interrupt your stuff and you're going to interrupt my stuff."
And we formulated this great concert … and now Fred and I are doing the same thing. And with him, it's going to be different because he has every hit song that every praise and worship team has sung across the country and around the world. It's going to be a whole lot of musicality. I'm going to sing some of Fred's songs; he's going to sing some of mine. And we're just going to have a wonderful time.
In our black communities, we have a real stigma against dealing with mental sickness and issues. "Why are you depressed? Suck it up." And we don't want to acknowledge it. And the same thing in the church, "Just pray and God is going to take it away…" But there's some things that are really chemical imbalanced, or there's some kind of a sickness that goes on mentally that needs to be paid attention to. And when we see telltale signs, we need to acknowledge it. When Robin died, it hurt me so badly. And I only met him one time two years ago in D.C. at the hotel that we were staying at. He was so nice and accommodating … and just from that brief moment you would have never known that there was a depression.
And we don't pay enough attention to our family members, to our friends. We don't pay enough attention to the telltale signs. And we need to be educated on these things, because it's not an uncommon thing for people to fight manic depression ... It's not just "crazy" ... and we need to really clinically and spiritually pay attention to everything going on.
Another sad and unfortunate news story that's been in the news lately is the ongoing investigation and protests stemming from the Michael Brown shooting. What's your take on the situation?
This is nothing new. It's just in the day of the camera phones you can catch it now and immediately have your own news broadcast where it's not censored, where it's immediate and it's undeniable. What happened with Mike Brown, what happened with Eric Garner, Trayvon Martin, these are not isolated incidents. These are things that have been happening for a long time. The abuse of power. And it's not just on minorities; it's the abusive power all over, inclusive of that. But what happened to Mike Brown was senseless. What happened to Trayvon was senseless. The young man sitting in his car, Jordan Davis, senseless…
I wish I could get all of our gospel artists together and get on a plane and go down to Ferguson like we should've done with Trayvon, and just bring peace. Come down there to sing and pray and be at the protests, but bring a scent of religious peace to the unrest and the upset so this way it doesn't go to too far. Talk to the people who are covering their faces with the red bandanas and causing trouble, and let them know this is not the way to do it. Let's bring God into this, as well as justice.
The second season of "Preachers Of L.A." is set to debut this week. Are you a fan of the show?

I was very purposely silent last season, because four of the five of them I know. I am a pastor, I am a preacher, I am a Christian, I am a man who loves integrity and I was brought up and raised in a great home that taught me that what goes on in the home is not public knowledge. And it's not good to air out … this depiction of people who we deem to be spiritual leaders and people who are supposed to be credible, and people who are supposed to be the strength in the community. We all have natural lives, every one of us, but there are certain things even in our natural lives that we don't want our employees to see, we don't want our friends to see. There are things that we keep hidden until we work them out. We would love the luxury of being absolutely transparent, but it will hurt the people who are looking up to us.
Everyone's entitled to it, but reality TV goes a little too far. And it goes too far especially when it deals with Christianity. With pastors carrying guns to mission work. Then my question is, "Why are you going? I thought you said that you had God? Isn't God your protection?" And I think it's more harm than good. Because if you have 1 million people viewing, that gives a bad depiction to 1 million people of the preachers who sacrificed every day and every week for the people. 99% of the preachers are not like that. Flossing their stuff and driving around in their Bentleys and Rolls Royce Phantoms, and living high on the hog. There's no sin in that, but the Bible said all things are lawful, but it's not always expedient. The servant lives better than the people he has called to serve. And that gives the wrong depiction.
What do you think about other reality shows that may perpetuate negative stereotypes of African-Americans?
I have a real problem with the stigma that happens … "The Real Housewives of Atlanta" is the same as "The Real Housewives of Orange County," and the same as "The Real Housewives of New York" and "New Jersey." It's all the same script and scenarios. I don't like things that demean people. Whether it's black, white, yellow, brown, or red. It's brought us down to such a base element. It doesn't work unless it's controversial, or flinging some wine in each other's faces. And that's what America has sunk down to. This voyeuristic type of "oh my God, let's have some sensationalism." And we lost quality, we lost morality, and it only makes us worse. So I'm not a fan of too many reality shows at all.

Before You Go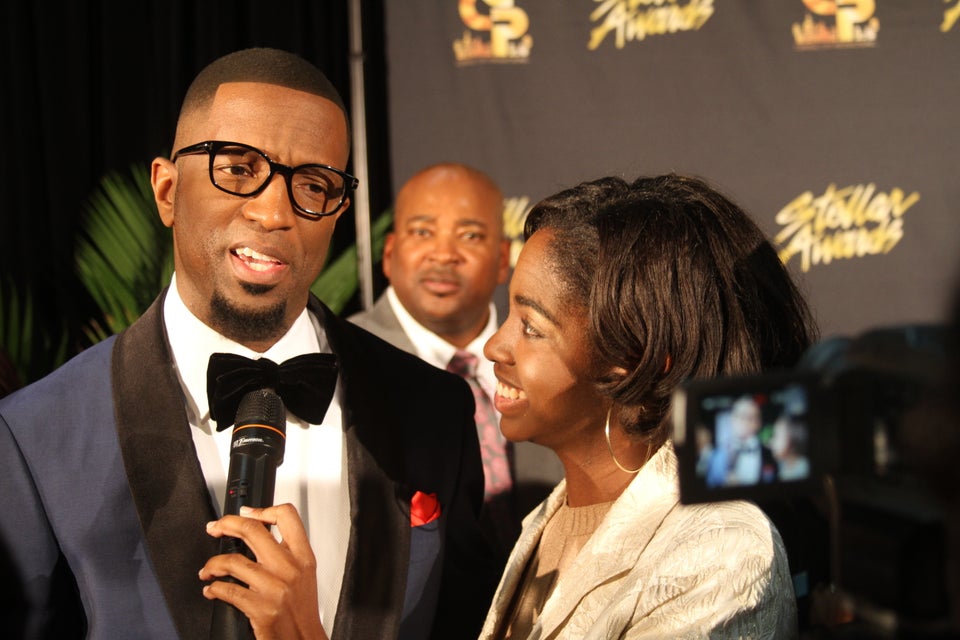 29th Annual Stellar Gospel Music Awards
Popular in the Community