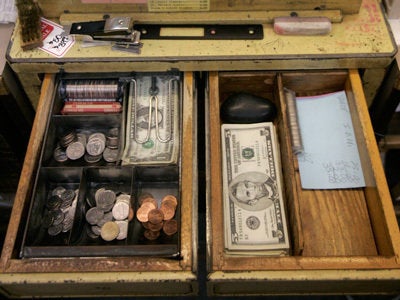 It seems like the race to the White House was a few months ago, not just a few weeks. The ballots were counted - and we've immediately turned our attention back to the issues at hand: the economy, job losses, and of course, the bailouts.
So if auto companies crash the bailout party, who could be next? Tire manufacturers? Hotel chains? Las Vegas? The severe economic downturn - let's go ahead and just call it a recession - will continue to have a severe impact on certain sectors of the economy, and the list of possible industries that can say, "Bailout, please" is pretty much endless.
No matter what happens, we cannot deny that certain segments of the population are going to be adversely affected: Decades of inefficiencies and a bloated cost base would be difficult to turn around in a good economy let alone a bad one in which a company has only six months of cash on hand. The subsequent layoffs in these sectors - i.e. the auto industry - are going to result in the elimination of many livelihoods. Some automobile factory-dependent parts of the country could turn into ghost towns in a couple of years, creepily reminiscent of the deserted coal mining towns of Appalachia.
So what can the auto companies do? I - and I doubt anyone - has a good answer to that question.
What can you do? That's a bit easier. Get active, take stock of your life, and determine the impact you can have on changing it. Here's a quick list to help you out with that - facetiously called it the Dr. Strangelove List: How You Stopped Worrying and Learned to Love the Recession.
List all your debts and their interest rates and payments. Which debt obligations can you service at a cheaper rate? Figure out your credit standing with an online tool like KnowBeforeYouApply*- and begin exploring your options for lower rates.
Create a list of all your other monthly bills.

Rank them in order of most-to-least important
Eliminate those that are non-essential in a recession - yep, that would include cable and cellphones.

Now here's a scenario: If you lost your job tomorrow, which additional things on that list should you give up? Think hard about this, and remove those from the list.

What remains is your "Essential Recession Living" list, and a monthly cost associated with it.
Is there something else you can do outside of your current employment to make money? [See related post - The Waffle Guy - on this.] Is the income from this activity enough to satisfy your Essential Recession Living list? If so, you are ahead. If not, continue reading.
Presuming you can move to anywhere in the US, where would you relocate to have the same job as you currently have but with a more stable company? Begin making inquiries at those companies and contact them through their website or someone you know, a friend of a friend, etc.
Review all your options and then make an educated decision about your best plan of action. (Key word here is "action.")
I hope this helps. If not, you might consider getting a class action going against the government for a direct bailout of the little guys on Main Street. Who knows - you might get some of the bailout money that Las Vegas leaves on the table.
*Disclosure: Ike Eze is the CEO of Centrro, Inc. which develops search tools for consumers seeking financial products like credit cards, mortgages, and loans. KnowBeforeYouApply is one of these online products.

Related