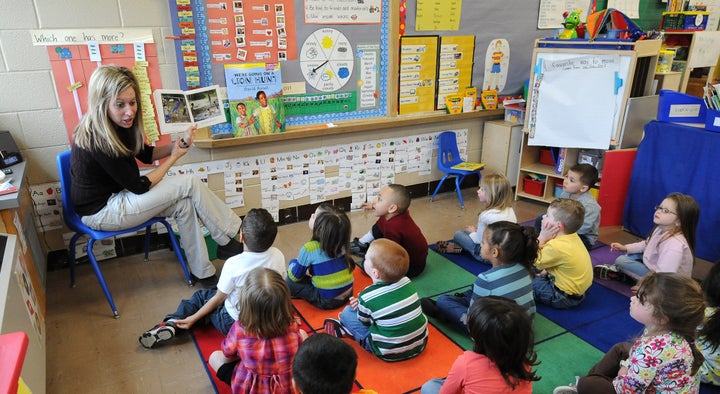 Testing early development has a new meaning: 2-year olds in England will be given mandatory "progress checks" under a new government initiative to determine early-age underdevelopment.
The English government announced Thursday that under a new proposal, preschools will present parents with written reports of their children's proficiency in using basic words, respond to sounds, communicate their needs and play with friends. Officials note that the assessment will allow for early diagnosis of developmental issues.
[Compulsory education checks come] amid fears that too many children are currently starting school at the age of four or five without the skills needed to make a success of compulsory education. Almost half lack basic social and language skills, figures show.

But Richard House, senior lecturer in psychotherapy at Roehampton University tells The Telegraph that childhood development is so varied from person to person that the move to assess and diagnose at such an early age is "fraught with danger."
But England isn't alone. Phase two of Race to the Top, an education brainchild of the Obama administration, calls for early childhood assessment and pre-kindergarten readiness testing as early as the age of four.
There is something disturbing about an early childhood education initiative that doesn't seem to take into account how young children learn best. Where, for example, is the priority about ensuring that all early childhood programs provide creative opportunities for kids to explore and learn? That's how they best learn, myriad child development experts have said for years.

The institutionalization of standardized assessments for young kids threatens to turn preschool into an academic environment that is too regimented for youngsters.
REAL LIFE. REAL NEWS. REAL VOICES.
Help us tell more of the stories that matter from voices that too often remain unheard.