Federal and state prosecutors are poised to announce a settlement with Education Management Corporation, one of the nation's largest for-profit college chains, that would resolve allegations it defrauded taxpayers out of $11 billion, according to people familiar with the case.
The settlement, which may be announced as soon as Monday, is likely to require Education Management to pay roughly $100 million -- less than 1 percent of the federal student aid the U.S. Department of Justice and about a dozen state attorneys general allege the company fraudulently claimed from 2003 to 2011. Under the False Claims Act, the federal government could recover three times the amount, or $33 billion, plus additional penalties.
Meanwhile, former Education Management students who the government says were either ineligible to receive federal student loans or were duped into enrolling with false promises are likely to remain on the hook for debt they owe to the Department of Education.
The Justice Department and the state attorneys general sued the company, also known as EDMC, in 2011 after joining a civil lawsuit filed four years earlier by two whistleblowers. The whistleblowers alleged that the company illegally paid bonuses to its employees solely for getting students to enroll, then lied to the government by certifying compliance with federal rules banning such payments.
The government lawsuit alleges EDMC created a "boiler room style sales culture" in which recruiters were paid to enroll students, regardless of whether they were qualified; misled students about their student loans; and hid key evidence from auditors and accreditors. This led "to the enrollment of unqualified and uninformed students," according to the complaint.
EDMC operates schools under the names Art Institute, Argosy, Brown Mackie and South, and has 100,000 students spread across 110 schools in 32 states and Canada, according to a Sept. 21 news release.
The chain has denied wrongdoing. It won't be required to admit to the allegations as part of the settlement, according to the people with knowledge of the talks.
That detail is likely to hinder former students wishing to immediately discharge their federal debts. Federal law allows defrauded student loan borrowers to petition the Education Department to cancel their loans if they were defrauded into taking out the debt. But unless the Education Department conducts its own investigation, it has signaled that it wants admissions of wrongdoing or findings by judges before discharging federal student loans.
Settlement terms could change before a final deal is publicly announced. EDMC also faces other lawsuits that could be wrapped into the expected settlement.
Representatives of the Justice Department, Education Department, some of the state attorneys general involved in the case and lawyers for the whistleblowers either declined to comment or didn't respond to messages seeking comment. "We continue in our efforts to resolve all litigation," EDMC spokesman Chris Hardman said.
EDMC was taken private over the past year following three straight years of losses that totaled more than $2.3 billion. Enrollment has plummeted amid investigations and lawsuits alleging EDMC misled government authorities and students.
The company's creditors effectively own the company. They include prominent Wall Street firms such as KKR Credit Advisors, Oak Hill Advisors, Oaktree Capital Management and Centerbridge Partners, according to a July 2 court filing.
In the 2011 complaint, federal and state prosecutors painted a picture of a company that systematically defrauded taxpayers. Recruiters were rewarded with free trips to Mexico and Las Vegas for meeting student enrollment goals, according to the complaint. Managers showered top-performing recruiters with gift cards and free tickets to sporting events.
When auditors or accreditors showed up at EDMC offices, employees hid posters that showed enrollment goals and prizes for meeting sales targets, according to the complaint.
Confronted with situations in which students couldn't afford to attend, EDMC employees would convince them to switch from full-time to part-time status, enabling their financial aid packages to cover the lower cost of attendance. After these students got a check for the unused portion of their financial aid for that academic term, EDMC employees wouldn't tell them that the funds were part of their loans and eventually had to be repaid, government prosecutors alleged in their complaint.
Since the early 1990s, federal law has prohibited incentive payments tied to student enrollment because of fears that schools would sign up unqualified students simply to receive tuition and fees funded by taxpayers in the form of federal student loans and grants.
"Educational institutions that pay recruiters based on the number of enrollments," prosecutors alleged in their 2011 complaint, "incentivize their recruiters to pressure applicants to enroll and, in doing so, to mislead applicants about the degree programs' cost, effectiveness and job placement rates."
That is exactly the kind of behavior a former EDMC student with federal student loans could point to in petitioning the Education Department to cancel the loans. But the lack of an admission of wrongdoing makes that difficult.
"I am concerned that in cases where there is no finding of liability by a court and no admission of guilt by a school, the Department of Education may not grant the kind of debt relief that the facts in the case would truly warrant," said David Halperin, a Washington lawyer critical of the for-profit college industry who formerly was a senior vice president at the Center for American Progress.
Eric Havian, a lawyer who has represented whistleblowers, said it was "extraordinarily rare" for companies accused of violating the False Claims Act to admit wrongdoing in civil lawsuits.
State attorneys general have launched several high-profile cases against for-profit schools in recent years, only to settle without requiring admissions of wrongdoing. In many cases, for-profit schools accused of mass fraud have been able to expressly deny wrongdoing when settling with state authorities.
For example, when Illinois Attorney General Lisa Madigan sued Westwood College in 2012, she said school officials "lied to potential students about almost every aspect of its criminal justice program, from its exorbitant costs to a graduate's slim career prospects."
Last month, Madigan quietly settled the case. Westwood denied wrongdoing in the settlement documents.
Massachusetts Attorney General Maura Healey similarly settled cases in July against Lincoln Technical Institute and Kaplan Career Institute. Both schools denied wrongdoing.
Earlier this year, Healey urged the Education Department to rely on evidence unearthed by state attorneys general when deciding whether to discharge allegedly defrauded student loan borrowers' federal debts.
"It seems to me that one of two things has to happen," Halperin said. "Either law enforcement and whistleblowers have to step up and demand liability for the sake of all those students, or the Education Department has to be more lenient and use the facts developed in these investigations as a sufficient basis for blanket loan forgiveness."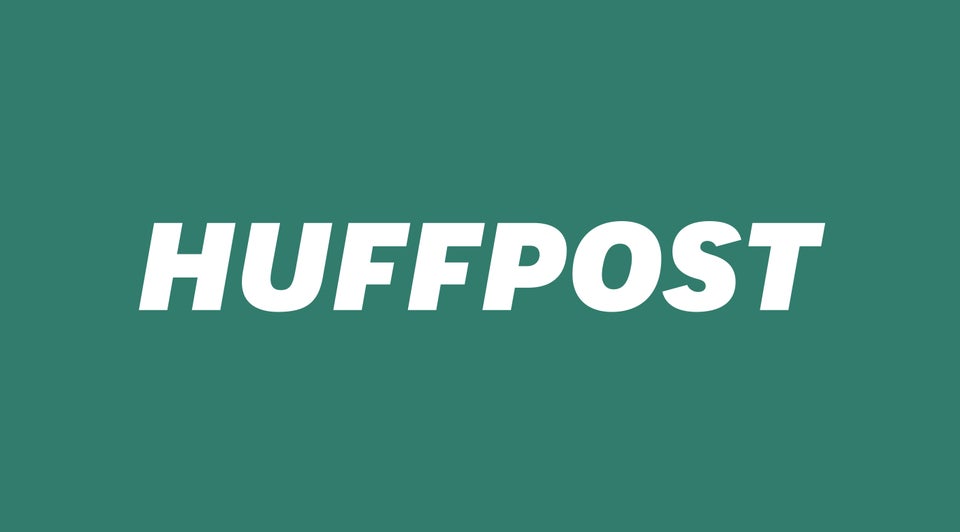 5 Reasons Student Loans Are Bullsh**t