WASHINGTON -- An FBI program intended to collect reports of suspicious activity and avert potential terrorist attacks was hampered by resistance from local law enforcement officials who had concerns about privacy protections, according to newly released government documents.
The government launched the eGuardian program in 2009 as a means to collect reports of suspicious activity from local police and to establish so-called fusion centers to determine which reports warrant further investigation. It is one of two programs that form the Nationwide Suspicious Activity Reporting Initiative.
But documents released by the government in response to a Freedom of Information Act lawsuit filed by the American Civil Liberties Union reveal that many local partners were hesitant to participate in the eGuardian program because of concerns as to whether the program had sufficient privacy protections. ACLU officials said the documents confirm that the programs give law enforcement officials broad discretion to collect information on innocent people.
"We've obtained government documents that show that nationwide programs collecting so-called suspicious activity reports provide inadequate safeguards and guidance on what even constitutes suspicious activity," said Nusrat Choudhury, the ACLU National Security Project staff attorney behind the report. "As a result, what's 'suspicious' lies in the eyes of the beholder, and that opens the door wide to racial and religious profiling and to violation of people's First Amendment rights."
At one meeting in St. Louis, all 12 participants in a meeting with the FBI about eGuardian "got up and walked out" when FBI official Roger Morrison told them they would have to send reports to the FBI without exercising any sort of review, according to a 2011 email from the Justice Department official in charge of the program. Other reports show that law enforcement officials in Iowa, Minnesota, New Jersey and Florida took issue with how the FBI would use the suspicious activity reports.
Earlier this year, the ACLU in California released summaries of suspicious activity reports that included innocuous events like "a substantial increase in the presence of female Muslims fully dressed in veils/burkas" at a mall or a "suspicious gathering" of individuals who appeared to be Muslim or of Middle Eastern descent.
The ACLU highlighted several emails -- sent by Thomas O'Reilly, the Justice Department official who used to head the NSI -- that detail the privacy concerns of local law enforcement officials. In an interview with The Huffington Post on Wednesday, O'Reilly said the Justice Department has been able to work with local officials to ease their concerns.
"Fortunately and unfortunately, there's 50 different privacy schemes out there that are driven by different state statutes," O'Reilly said. "That's the beauty of America, in terms of the 50 states and 50 different state cultures."
O'Reilly said that the program had intended to target conduct rather than nationality or religious background, and said the ACLU had offered helpful input for training law enforcement officials in reporting suspicious activity. He said that problematic reports based solely on subjects' religion or ethnicity were the exception rather than the rule.
"I've been in this business 40 years, and I've never seen a police officer wake up in the morning and say, 'I'm going to violate someone's civil rights,'" O'Reilly said. "Unfortunately, the nature of the police business is that you have to make split-second decisions, and every once in awhile there's a bad decision that happens."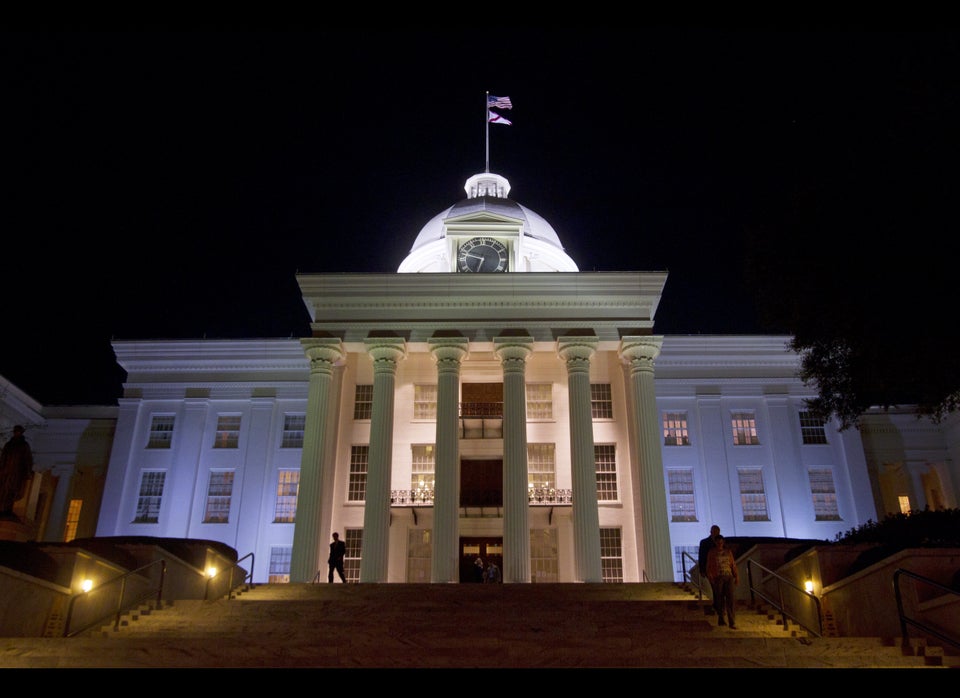 U.S. State Capitol Buildings
Popular in the Community