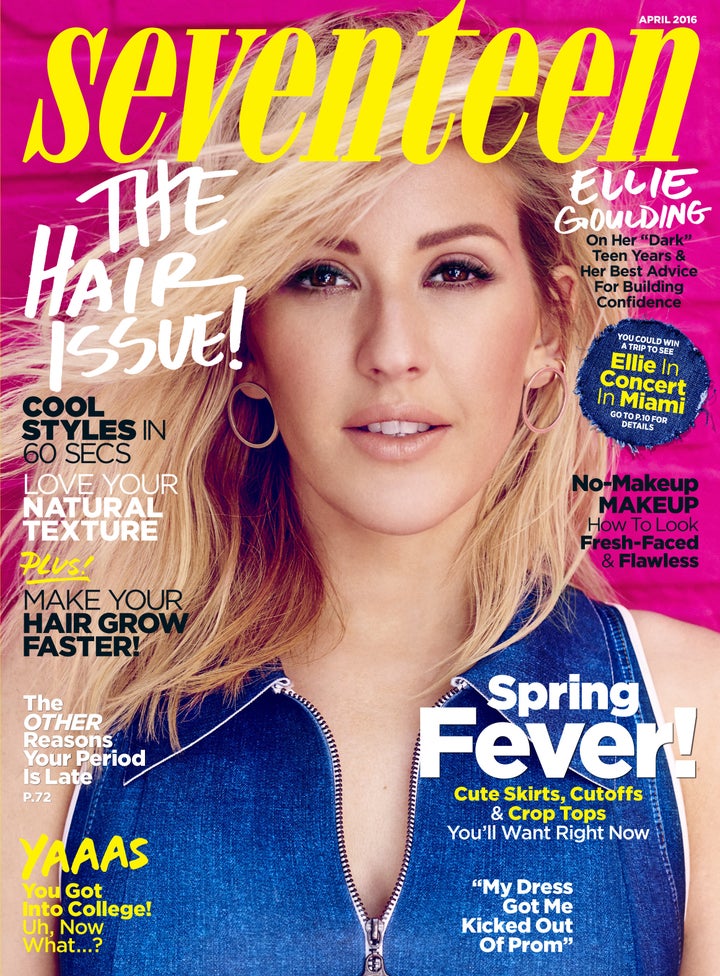 Ellie Goulding is clearing up those rumors about her reported "relationship" with Ed Sheeran. 
In an interview with Seventeen magazine, the singer put an end to the chatter once and for all: 
"We've known each other for a few years. I think he's a really nice guy and a brilliant musician. We've bumped into each other and we've hung out and stuff, but the thing is if I hang out with someone, it's instantly like I'm 'dating' them. We were never in a relationship. My song is not about him."
Sometimes, hanging out is just hanging out. But regardless, we'll probably still keep thinking of Sheeran every time we hear the lyrics, "You wanted my heart but I just liked your tattoos," from "On My Mind." (Though we know there are plenty of other tattooed men in the world who'd probably want Goulding's heart.)
And speaking of Goulding's lyrics, the singer also told Seventeen, "I want to write lyrics that girls can relate to. I'm a girl; I know how hard it is … If girls are anything like me when I was a teenager, then I want them to know everything is going to be okay."
To read more from Goulding's Seventeen cover story, head to their website or pick up a copy of the magazine when it hits newsstands March 15. 
BEFORE YOU GO
PHOTO GALLERY
Celebrity News & Photos