Following the release of a new trailer for the film, cast members were asked what they would do if they could use a magic spell.
Not missing a beat, Zoë Kravitz said, "Impeach Trump."
"I'll take impeachment," she added.
Co-star Dan Fogler was asked for the impeachment spell, to which he yelled out, "Impecheous Maximus!"
The crowd cheered their approval.
Ezra Miller joined in, announcing he'd want to destroy the patriarchy, which was also met with a roar.
But the movie has sparked controversy over the continued casting of Johnny Depp despite domestic violence allegations from his ex-wife Amber Heard, and because Dumbledore won't be "explicitly" gay. ("Harry Potter" author J.K. Rowling revealed after finishing the series that the character is gay.)
Some have also noted apparent inconsistencies with the rest of the "Harry Potter" series, such as showing Dumbledore in the Defense Against the Dark Arts class (when we know he taught Transfiguration) and having wizards apparate into Hogwarts.
However, there wasn't much trace of these bad vibes at the panel. The crowd ate everything up, going wild as their wristbands lit up in unison when Eddie Redmayne cast a "spell." There was even applause when Depp came out on stage.
Plus, the new trailer has a crazy "Harry Potter" reveal at the end, which is straight up riddikulus.
Before You Go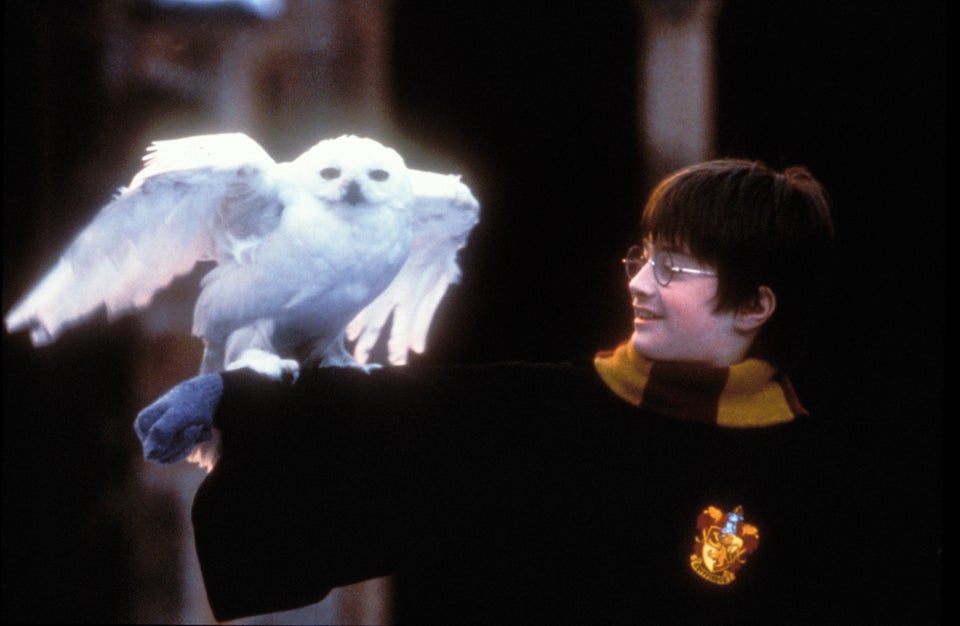 'Harry Potter': Where Are They Now?
Popular in the Community