The panel show, which was more often crass than it was exceptionally funny, was left in limbo when Rivers, its primary host, died in September 2014.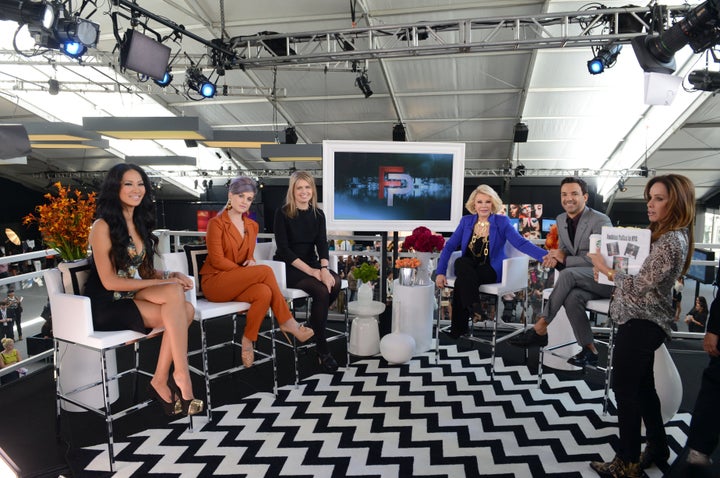 At the time, many people, co-host Giuliana Rancic included, questioned the fate of the show, which had become so synonymous with Rivers' brand of humor. It was, most of the time, Rivers' world on the then-weekly program, with the rest of the co-hosts often playing backboard to her zingers.
"Can there be a show without Joan?" Rancic said to ABC News. "Do we want to do a 'Fashion Police' without Joan? I don't know."
But it did go on, with an announcement in haste made just weeks after her death. The show revealed it would return for the 2015 awards show season.
"After 7 episodes of Fashion Police, I discovered that my style does not fit with the creative direction of the show & now it's time to move on," she tweeted in a statement at the time.
Following a hiatus, Melissa Rivers stepped in, her first episode covering the MTV Video Music Awards, and the show stopped airing weekly and only aired for special events such as awards shows and Fashion Week.
HuffPost made a plea to the show to call it quits when rumors started flying that Khloe Kardashian would be stepping in to replace Osbourne. Not only did she seem to lack the fashion credentials, she also wasn't exactly known for her keen comedic timing.
That rumor never ended up coming to fruition, but even with big personalities like NeNe Leakes and Margaret Cho taking spots on the panel, the cast's best attempts at controversial humor felt more like a cheap attempt to replicate the original show than an exciting path forward.
So now, as the show finally takes its final walk down the runway, we'll choose to remember it as Joan would have wanted us to: All about her.
Better fashionably late than never, right?