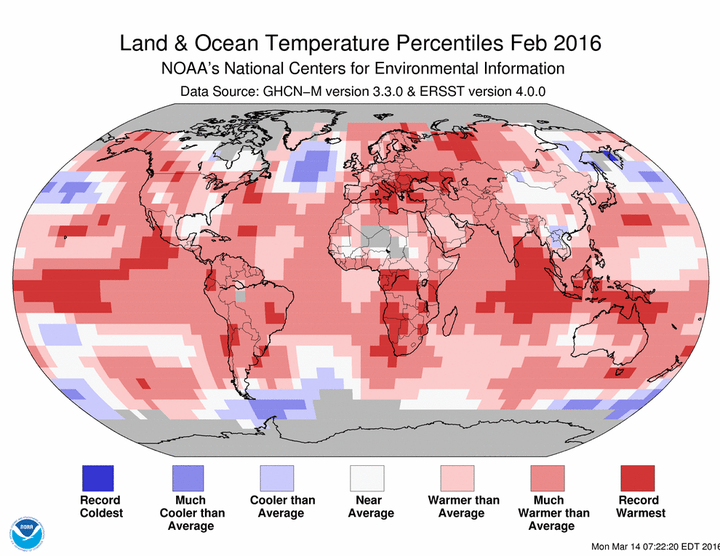 February shattered all-time monthly heat records, government agencies confirmed this week, inching global temperatures closer to the 2 degrees Celsius threshold at which some of climate change's effects will be beyond repair.
The National Oceanic and Atmospheric Administration announced Thursday that February was 1.21 degrees Celsius above the 20th-century average, making it the hottest month ever recorded since the agency began tracking data in 1880. It claims the title from December 2015, which previously set a record as the hottest month with temperatures 1.12 degrees above the 20th-century average.
NOAA's findings confirm records reported last weekend by NASA, which uses slightly different dates to determine the long-term average. According to its data, February was 1.35 degrees above base temperatures.
In addition to being the hottest month ever recorded, February marks the 10th consecutive time a month has broken the all-time heat record for that particular month.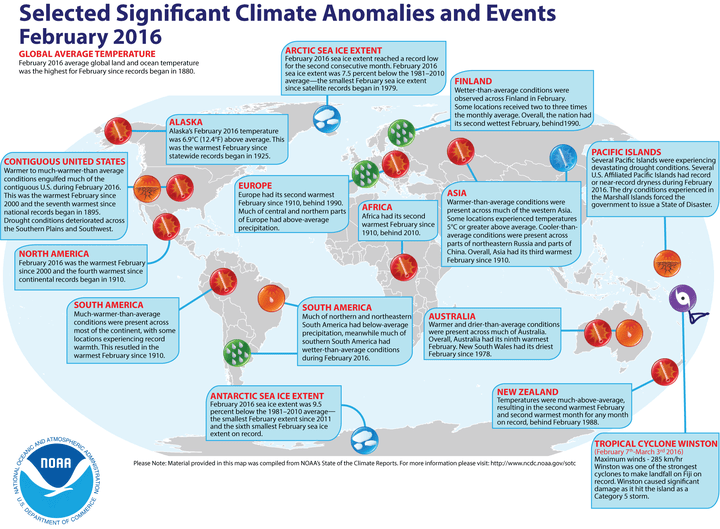 But by other accounts, February might have crossed one of the most significant climate benchmarks: a 2 degrees Celsius rise.
The two government agencies derived their base period average temperature from the latter half of the 20th century, which is problematic because the industrial revolution and subsequent rise in atmospheric carbon dioxide concentrations started in the late 18th century, says Michael Mann, the director of Penn State Earth System Science Center and one of the scientists to spark a conversation about climate change.
Using an earlier base period, Mann says, February stands out.
"For the first time on record, we crossed the 2 degree C 'dangerous' level of warming (for the Northern Hemisphere, the best-measured part of the globe)," he told The Huffington Post over email. "It is unlikely we will see this anomalous warmth sustained for the remainder of the year, but it is a reminder of how perilously close we are now to permanent dangerous-levels of warmth. It is yet another warning of the urgency of reducing global carbon emissions."
Related
Before You Go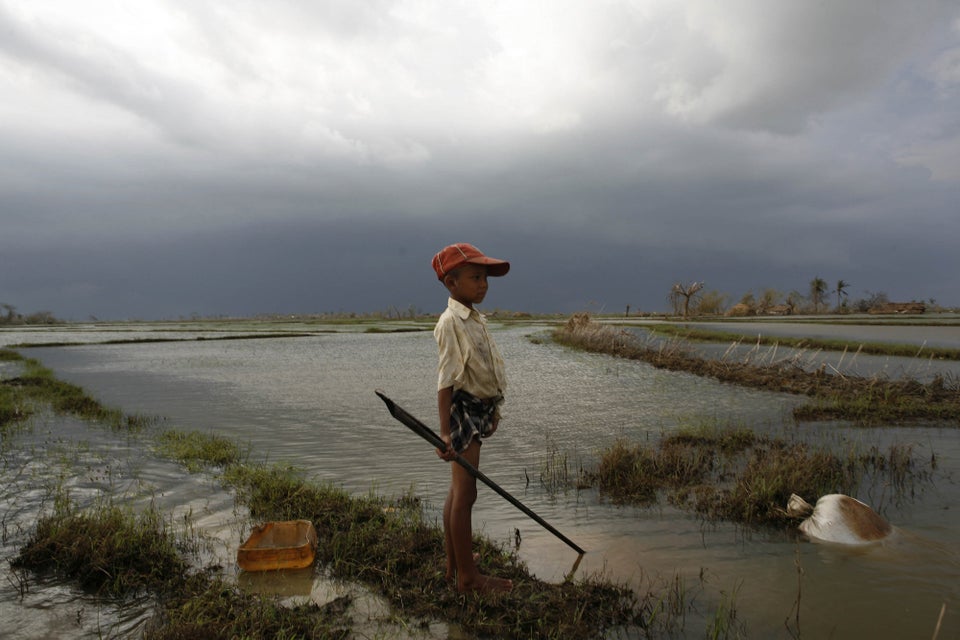 Climate change seen from around the world
Popular in the Community