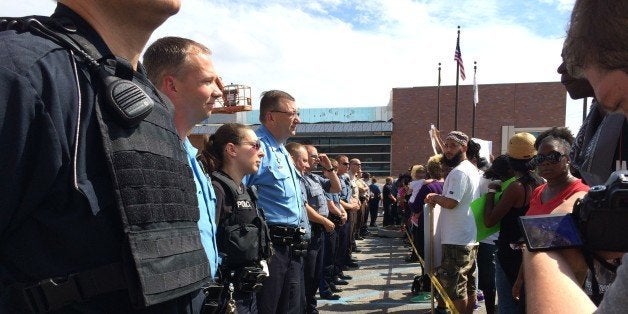 WASHINGTON -- Ferguson City Council plans changes this week that will reduce the importance of traffic fines and fees to the city's budget, a communications firm representing the St. Louis suburb's government announced on Monday.
In response, Ferguson City Council plans to take up an ordinance Tuesday night that would cap revenue from court fines at 15 percent of all the money the city takes in each year. The measure would earmark excess revenue for "special community projects instead of general revenue purposes," according to a press release.
The move is intended to send a "clear message that the fines imposed as punishment in the municipal court are not to be viewed as a source of revenue," and to encourage "alternative methods of sentencing, such as community service," according to the press release.
The City Council also will attempt to repeal a "failure to appear" ordinance as well as administrative fees "which may impact low-income persons to a greater extent than others," such as a $25 administrative fee charged by the city for arranging the towing of vehicles.
Devin James, the head of the communications firm working with Ferguson in the wake of Brown's shooting, said no city representatives were available for an interview on Monday evening.
In an interview with The Huffington Post last month, Ferguson Mayor James Knowles -- who runs the facility contracted with the state to provide driver's licenses in Ferguson -- said surrounding cities had a far worse record when it came to running their cities on revenue from fines.
"I think you need to go look at other cities," Knowles said. "There's a lot of small cities around here that are upwards of 60, 70 percent [of their revenue derived from court fine revenues]. Just look around us, look at our neighbors.
"State law says it can't be more than 20 percent, but there's no mechanism to enforce it, which is the frustrating thing. The small cities around here, not us, sued to stop that state law. We didn't do that. We more than agree with the fact that we shouldn't give that a revenue source," Knowles said. "A lot of cities blow that out of the water."
A report by the group ArchCity Defenders last month took a wide look at the practices of municipal courts in St. Louis County, and singled out Ferguson, Florissant and Bel-Ridge as "chronic offenders" that "serve as prime examples of how these practices violate fundamental rights of the poor, undermine public confidence in the judicial system, and create inefficiencies."
In addition to the changes to traffic fines, the Ferguson City Council has "started the process" of setting up a Citizen Review Board, including representatives not involved in local government, to review "operations and actions of the police department." The press release was scarce on details.
Derek Laney, an activist for the local advocacy group Hands Up United, said the changes were welcome and should be implemented across St. Louis County.
"The people of Ferguson have spoken and the Ferguson City Council has begun to listen," Laney said in a statement. "We are optimistic about the Council's plans to implement a package of reforms that begin to address longstanding community concerns about the Ferguson Police Department and the City's fiscal investment in bench warrants that have become an informal tax on poor black people."
This article has been updated to include Laney's comment.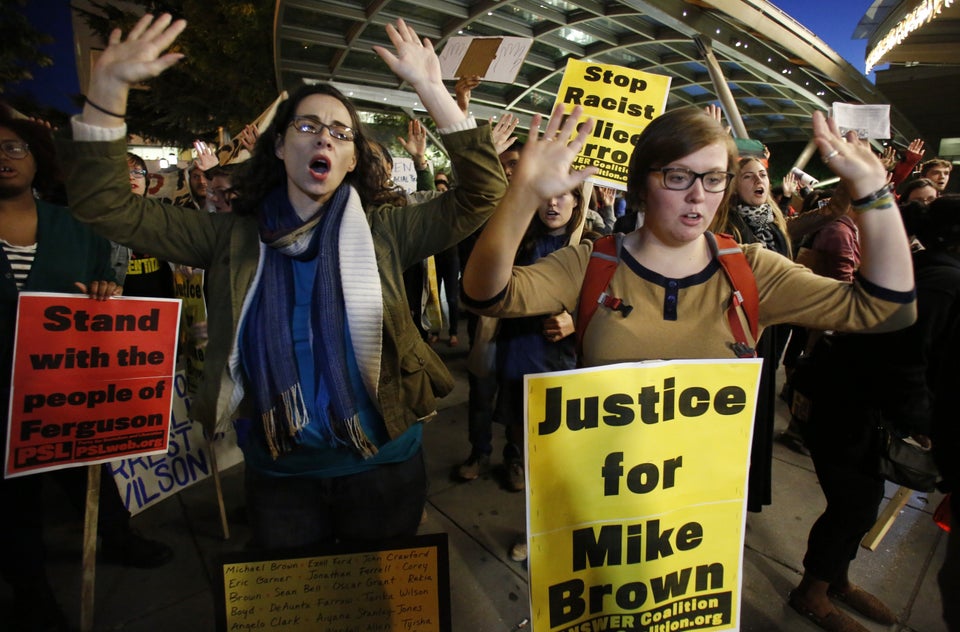 Ferguson
Popular in the Community