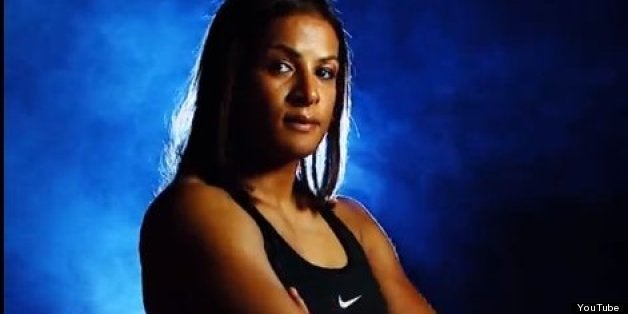 An online campaign titled "Fight 4 Fallon" has been launched in support of Fallon Fox, a transgender Mixed Martial Arts (MMA) fighter, who has been scrutinized because she isn't a cisgender woman.
Following her coming out, wrestler Hulk Hogan sounded off on the controversy surrounding Fox. He told TMZ he was open to fighting Fox. "I'll whip her... I mean, I'll whip him," Hogan said. "I'll whip her... I'm confused."
In May Fox won her first fight since coming out as transgender. Her opponent, Allanna Jones, entered the ring with Aerosmith's "Dude Looks Like a Lady" blaring from the speakers, while Fox was greeted with boos, as the Advocate reported.
According to Out Sports, "Fight 4 Fallon" was launched to combat transphobic commentary and disrespectful treatment towards the MMA fighter.
Participants in the campaign, called #FallonFighters, are charged to respond to negative blog posts and commentary about Fox by informing and educating commenters about transgender lives and experiences in a respectful way.
In addition to written responses, their voices can be accentuated by making videos to spread positive stories about Fox. As Go Athletes notes, Hashtags such as #Fighting4Fallon, #F4F and #FallonFighters are used on social media platforms such as Twitter.
Fox's next upcoming fight will be against Ashlee Evans-Smith during the finals of the Championship Fighting Alliance women's 145 pound tournament, as NHBN News points out.
Calling all HuffPost superfans!
Sign up for membership to become a founding member and help shape HuffPost's next chapter
BEFORE YOU GO
PHOTO GALLERY
48 Transgender Pioneers