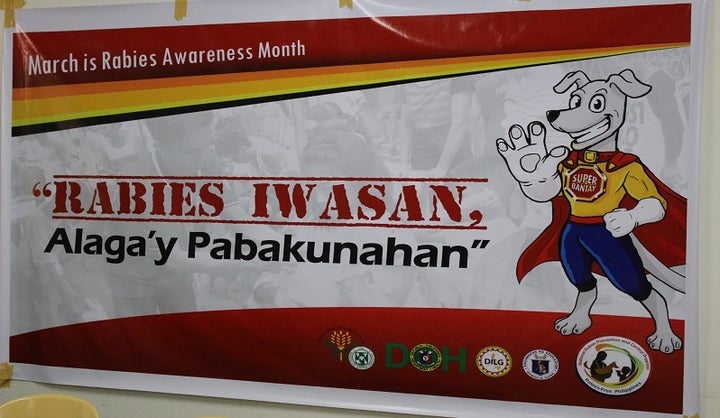 Half of any battle is knowing when and how to take action. People who are bitten by a dog in a rabies endemic country need to understand that they might develop a fatal disease and they must seek medical help quickly. In the longer term, dog owners must know that the best way to protect themselves and their communities is by vaccinating their dogs.
The vital role of increasing awareness around rabies control is often overlooked, but not in the Philippines. For 18 years, even before the establishment of the National Rabies Act of 2007, the Philippines government has been declaring March "Rabies Awareness Month". This month, a time chosen to help people understand the risks ahead of the school summer holidays, is used to remind everyone of the risk that unfortunately still causes between 200 and 250 Filipinos a year to die from this cruel, yet totally preventable disease.
Coordinated by the National Rabies Prevention and Control Committee, this year's Rabies Awareness Month theme, "Rabies Iwasan, Alagay's Pabakunahan" (Prevent Rabies, Have your Pets Vaccinated), emphasized the importance of mass dog vaccination. With vaccination coverage of 70% in a dog population we know that it's possible to control the spread of rabies, and to protect dogs and humans alike.
At the launch event, held at the Parañaque City Sports Complex, more than a hundred pet owners took the opportunity to access free services for their pets including anti-rabies vaccinations, spay and neuter, deworming, and consultations, as well as plenty of treats for their cats and dogs. Various partners including the Global Alliance for Rabies Control (GARC) put on displays and distributed information aimed at the students who attended. After the launch, local government veterinary offices offered free mass anti-rabies dog vaccinations during March and stepped up their information campaigns.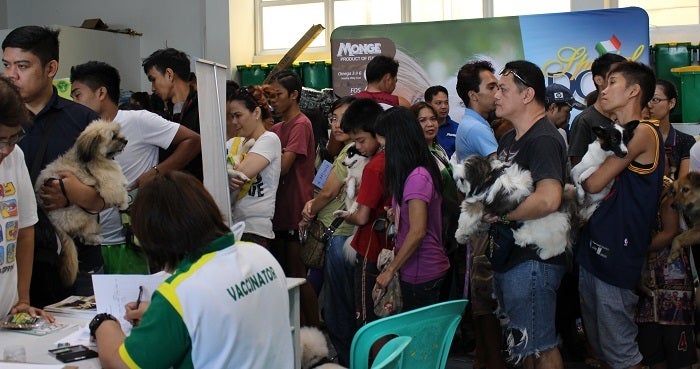 The celebrations were promoted to the general public across the country through print, radio, social media, and digital advertisements. Partners such as the Department of Education and Department of Interior and Local Government showed their support by releasing national government memos encouraging students and local governments to celebrate Rabies Awareness Month and to raise the profile of the deadly disease. Engagement with so many partners at so many different levels ensures the maximum reach of the life-saving messages.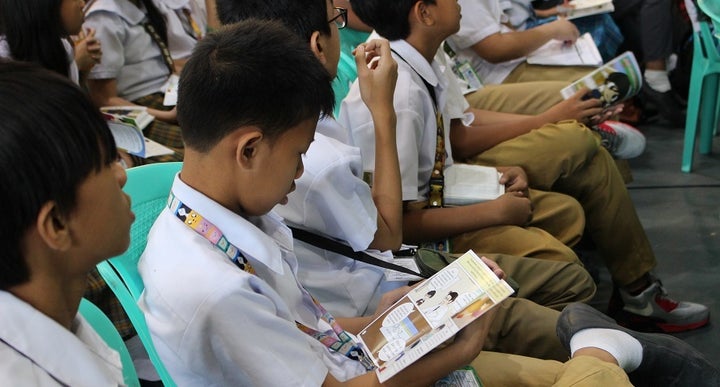 A highlight of the month-long celebration for GARC was joining the Department of Education to integrate a rabies information campaign into the Brigada Eskwela program for schools. This program embraces the Filipino custom of bayanihan (the spirit of communal unity, work and cooperation) and brings together teachers, students, parents and the community to prepare the school and its students for the upcoming school year.
Brigada Eskwela has proven a highly effective program in ensuring the wellness and safety of students in the schools and promotes strong partnerships among various groups and stakeholders. These partnerships make Brigada Eskwela a valuable way to increase rabies awareness, not just among children, but to teachers, parents, and the whole school community.
Using the Rabies Educator Certificate course created by GARC, a pool of people qualified to communicate rabies prevention information was established that can now serve as speakers during Brigada Eskwela. The trainings concentrated particularly on areas where there are high numbers of animal and human rabies cases. Almost 150 school health and social mobilization coordinators in five areas have recently passed the course, and can now pass that knowledge down to their districts and schools.

The ultimate goal of the National Rabies Control Committee is to declare the Philippines a rabies-free country by the year 2020. Though this may seem like a herculean task, we believe it is achievable. With a little imagination, there are many different ways in which we can contribute to national and global rabies elimination campaigns. The activities above give us a small glimpse of how we can involve communities and governments in the shared global vision of an end to human deaths from canine rabies by the year 2030.
To learn more about the global goal for an end to human rabies, go to EndRabiesNow.org and for more information about the work of the Global Alliance for Rabies Control, go to rabiesalliance.org.
This article is part HuffPost's Project Zero campaign, a yearlong series on neglected tropical diseases and efforts to eliminate them. This series is supported, in part, by funding from the Bill & Melinda Gates Foundation. All content is editorially independent, with no influence or input from the foundation. If you'd like to contribute a post to the series, send an email to ProjectZero@huffingtonpost.com. And follow the conversation on social media by using the hashtag #ProjectZero.
Calling all HuffPost superfans!
Sign up for membership to become a founding member and help shape HuffPost's next chapter