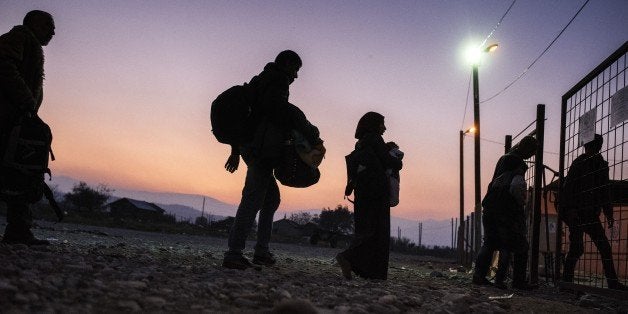 Co-written by my immediate family, residing in Indianapolis.
As an immigrant family living in Indiana since 1986, we are perplexed by the recent decision of our own Governor and others across the United States denying the resettlement of Syrian refugees in communities such as ours.
For nearly five years, close to 11 million Syrians have been forced to flee their homeland in droves. First at the hands of their own government and later at the behest of ISIS militants, homes have been flattened, lands rendered untenable, and children flushed out of classrooms. Our native Lebanon--a nation of nearly four million, has become home to 1.5 million refugees simply searching for an escape from death and destruction.
This country was built on on the backs of immigrants. In 2013, it was estimated that more than 41 million immigrants live in the United States, the highest in our nation's history. In this, the land of Lady Liberty, where we've long welcomed 'the tired, the poor, the huddled masses yearning to breath free,' to accept 10,000 Syrian refugees, or 0.0009% of those who have unwillingly been forced from their homes seems rather underwhelming.
Fresh from fleeing the unrelenting killing by ISIS, we're telling this family and others en route to Indiana to go find another state in our union that views you as less a safety threat than we do?
What a first impression we've made. Some show of 'Hoosier Hospitality.'
Terror's ammo is fear and our world needs no more of it. Every time a state says 'you're not welcome here,' every time a refugee's resettlement is diverted, another win is notched by the very same radicalism we wish to defeat.
Apparently Indiana is 'a state that works,' but not for all. This is not the Indiana and the America we have come to know and call our own home along with millions of other immigrants. The Indiana and America with which we identify has long opened its arms to populations from the world over, and most importantly, is all the better for it.
Calling all HuffPost superfans!
Sign up for membership to become a founding member and help shape HuffPost's next chapter