I set the goal for myself two years ago, when I competed in New York City's 5th Avenue Mile, a 20-block sprint along Central Park, and clocked a solid 6:32. Then and there, I vowed I would be back on that course, speeding my way to a sub-6:30 mile.
In case the title of this blog didn't give it away, I did it -- with room to spare. I charged along 5th Avenue on my way to running my fastest mile to date, officially timed by the New York Road Runners (NYRR) at 6:21 -- a pleasant surprise, since I had timed myself at 6:22. Thank you, human error!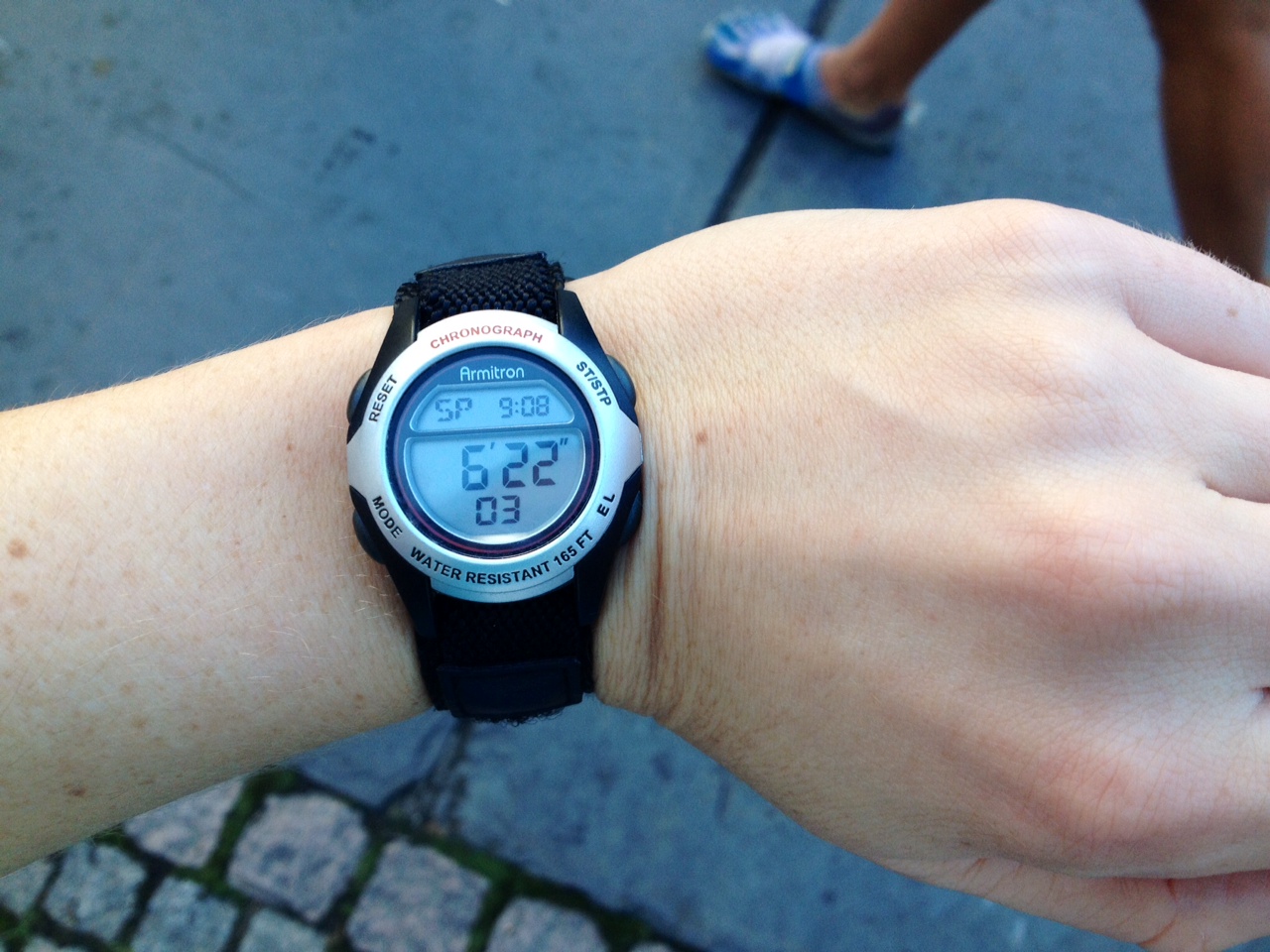 Considering that the professional women who ran the race crossed the finish line in four minutes and change, I'm certainly not about to win any medals. But this was a big personal win, and one with lessons easily applicable to just about any fitness goal.
Change the way you train. It all started with a different fitness goal: Last spring, as I prepared for a beachy summer vacation, I swore to complete 20 push ups every day for a month. Somehow, I got abs instead (don't let anyone tell you differently, push ups are definitely a whole-body move).
The unexpected results made me wonder what other changes I might discover with a more regular strength-training routine. I used to be the kind of runner who considered the occasional ab workout a strength day. Now, I have a set of abs, arms, back, leg and all-over bodyweight exercises I do around four times a week. I'm a runner, but also a spinner, a soccer player and an occasional kettlebell-swinger. Making time for these other activities sometimes means running less -- but my running has improved because of it.
Blab about it. Along the way to my sub-6:30 mile, I put my intentions in writing. Announcing my current personal record to the world was nerve-wracking but made my attempt at breaking it that much more real. Sharing goals ups accountability: Even if not one single person read about my goal, I could at least pretend missing the mark would let others down.
Visualize. I'm a firm believer in the idea that thoughts become things. For the past couple of months I've been imagining what it would feel like to have already run the race. I'd see myself on the other side of that finish line, chest heaving, quads quivering, smiling from ear to ear. I even went as far as to think about what kind of humble-brag I'd post on Facebook (and now here we are!).
Dress for the occasion. Until relatively recently, I was not a stylish gym-goer. I figured why spend money on flattering and functional gear when I had years of old soccer tees and shorts to sweat in. But after a few key pieces landed in my possession, I started to see the appeal. I began accumulating running shorts in fun patterns and neon colors with convenient key pockets. I bought a few ultra-lightweight racer-back tanks for the hottest days. And I found myself feeling prouder and more confident in my workouts as a result.
As race day approached, I started thinking about how I wanted to look on the starting line, and how that translated to how I would feel. I put aside my outfit weeks before I laced up my shoes, so the right shorts wouldn't end up in the laundry inadvertently.
Don't go it alone. There's zero chance I could have completed the training I did for this race without three of my dearest running buddies. We grimaced together through hill repeats, applauded ourselves as we flew around the track and sweat over many a shared chocolate milk. I would have wimped out long ago if it weren't for these inspiring and supportive ladies, two of whom also set new personal records in this year's race.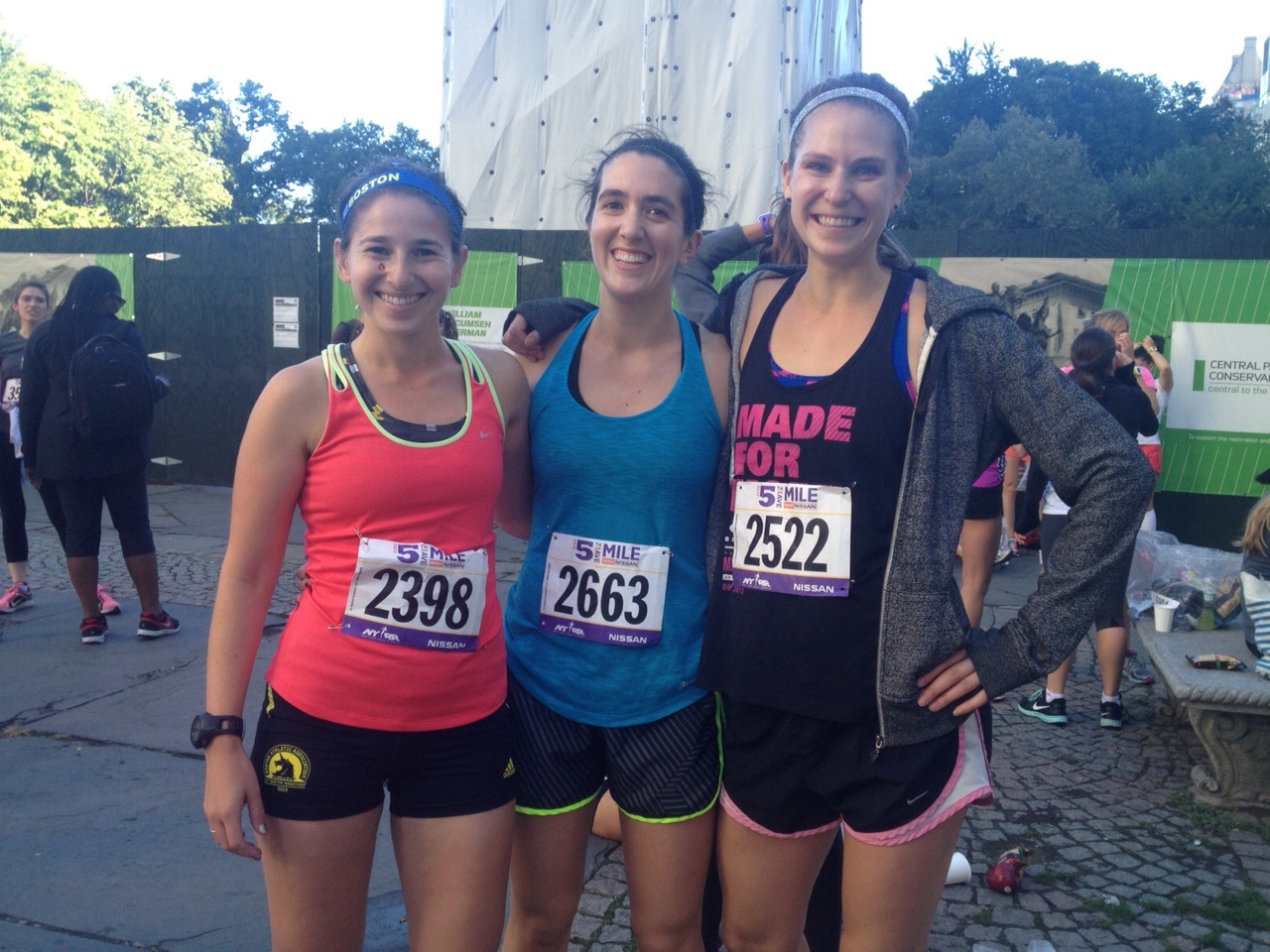 Start all over. When the official race results were posted, my first thought was, "6:21?! I could have run two seconds faster!" You better believe I'll be out there next year, gunning for my new goal.