WASHINGTON -- Lazy surfer dudes wouldn't be able to keep their food stamps under a Republican bill the House of Representatives will consider Thursday, but it's not just beach bums who'd be swept up in the wave of proposed new restrictions.
The GOP wants to change the Supplemental Nutrition Assistance Program so that more recipients must be working or in training to qualify for food stamps. "Newscasts tell stories of young surfers who aren't working, but cash their food stamps in for lobster," the office of House Majority Leader Eric Cantor (R-Va.) has said in background documents explaining the proposals to reporters.
The newscasts in question are two Fox News stories about one 29-year-old California food stamp recipient who harbors no ambition to get a job.
Just wanting a job wouldn't be awesome enough to satisfy Republicans' proposed rules, however. While merely seeking work fulfills a requirement of unemployment insurance, SNAP recipients would have to do better.
"If you're looking for work but can't find it, and you can't find a place in a work or training program -- something only a few states make available to all of these individuals -- you will lose SNAP after three months," Robert Greenstein, director of the Center on Budget Priorities said in a Wednesday blog post. The Center on Budget has been the foremost critic of the legislation outside of Congress.
Able-bodied adults without children would be eligible for only three months of benefits under the GOP plan unless they're working, training, or volunteering 20 hours per week -- a pre-existing requirement that most states have waived because of high unemployment. Republicans have cited Congressional Research Service data showing that able-bodied adults without dependents had risen to 10.2 percent of the overall SNAP population in 2011, up from 6.6 percent in 2007.
Overall SNAP enrollment surged to 47 million in 2012 because the Great Recession and its aftermath made more Americans poor enough to qualify. Republicans prefer to blame liberal policy for the increase, so their bill would take the waivers away.
Republicans also want states to be able to require working-age SNAP recipients with children older than one year to obey the work requirements outlined in the Temporary Assistance for Needy Families program, meaning at least 20 hours per week at a job, volunteering, or participating in a state-run training or work-search program. But the legislation doesn't require states to make space available to SNAP recipients in such a program. Since it would allow states to keep half the savings from reduced enrollment, critics like Greenstein say the bill essentially pays states to kick people off food stamps.
Despite slacker stereotypes, the share of food stamp recipients who work has risen over time. According to the Congressional Budget Office, 30 percent of SNAP recipients worked in 2010, up from fewer than 20 percent in 1990. Most of the rest are either elderly, children, or disabled.
The CBO has estimated that the Republican legislation would result in 3.8 million fewer Americans receiving food stamps next year and would save $39 billion over 10 years. But House Republicans are unlikely to get their way -- even if the bill passes the House on Thursday afternoon, the Democratic Senate is unlikely to accept most of its provisions, and the White House has already threatened a veto.
Even without new legislation, all food stamp beneficiaries will see an across-the-board drop in the value of their benefits this November thanks to the expiration of a boost from the 2009 stimulus bill. Reps. John Conyers (D-Mich.) and Barbara Lee (D-Calif.) have introduced a long-shot bill to prevent the drop.
Support HuffPost
The Stakes Have Never Been Higher
Before You Go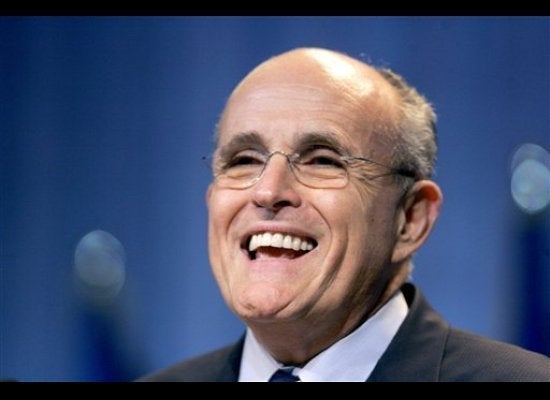 Out-Of-Touch Politicians
Popular in the Community