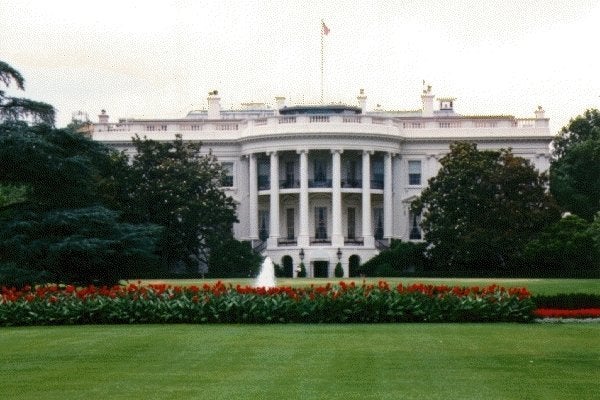 Either Jenner and Block lawyers are looking for something to do in this economic downturn, or the Recording Industry Association of America (RIAA) has a direct pipeline to the Justice Department. Because the Legal Times blog is reporting that a fourth Jenner partner (and fifth Jenner attorney overall) who has represented the recording industry, Ian Gershengorn, is going to the Justice Department to be Deputy Assistant Attorney General in the Civil Division with oversight of the Federal Programs Branch. While I do take some small comfort from the fact that that the Civil Division has no authority to work on intellectual property (IP) matters, the recording and motion picture industries have for years been working to give the Civil Division that authority (they almost succeeded last year when a provision that would have given Justice Department power to bring civil lawsuits on behalf of the entertainment industries was stripped from an IP Enforcement bill which passed last Congress).
A few months back, in a blog post for my organization, Public Knowledge, I defended the appointments of former Jenner partners Tom Perrelli and Don Verrilli to Justice, saying that although they represented the industry, it didn't necessarily mean that they had "drunk [the RIAA's] Kool-aid." It wasn't long before I was wiping the egg off my face. First, at his Senate confirmation hearing, Perrelli appeared to advocate for even stronger IP laws, saying that existing U.S. intellectual property laws "don't seem to be addressing the problem" of global counterfeiting and copyright infringement. Then, before their desk chairs could get warm, the Justice Department filed a brief supporting the recording industry in the now-infamous Tenenbaum case, in which Harvard Professor Charlie Nesson is defending a Boston University student against a file sharing lawsuit by the RIAA. One of Tenebaum's core arguments is that the outrageous damages for copyright infringement (up to $150,000 per infringement) should be declared unconstitutional. The Justice Department brief defended these damages, which have been mostly used to scare college students and innovators into costly settlements and sometimes bankruptcy.
While there are a number of lawyers and others in the White House and elsewhere with a more balanced view of copyright, having so many recording industry lawyers concentrated in the Justice Department is particularly troubling. They will have an unusual amount of power to decide when the United States will participate in critical court cases that could determine the future of an open Internet, innovation and free expression. One such case, involving the ability of Cablevision to provide a TiVo-like service to its customers, is before the Supreme Court right now, and the Court has asked the Solicitor General (part of the Justice Department) for her opinion as to whether the Court should hear the case. Hollywood studios and broadcasters are claiming, among other things, that the temporary copies every digital transmission must make should require a licensing fee.
Decisions of what positions the government should take on copyright litigation should not be left to a group of former entertainment industry lawyers. Thus, the Obama administration should do the following: 1) require all five lawyers to publicly recuse themselves from any litigation or any other matter involving the RIAA, its member companies or any other of Jenner and Block's former clients; 2) ensure that all future appointments to positions in the Justice Department and elsewhere in the government that have influence over copyright policy are filled with individuals who will uphold the balance between users' rights and copyright holders' rights inherent in the constitution; 3) create separate offices of innovation at the Justice Department and other agencies with authority over IP enforcement, including the U.S. Trade Representative, State Department and U.S. Patent and Trade Office. Nineteen public interest and industry organizations asked the President for the latter two items in a letter sent earlier this month.
Calling all HuffPost superfans!
Sign up for membership to become a founding member and help shape HuffPost's next chapter