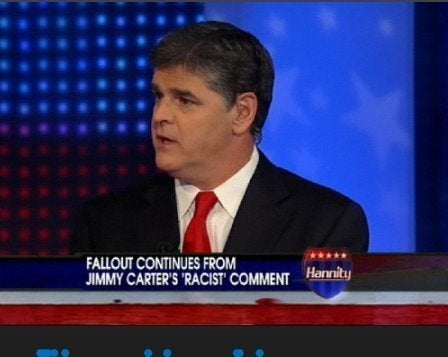 Fox News continues to be a ratings magnet, even as the fall season has returned to TV.
For the week of September 14-September 20, the cable news outlet averaged 2,606,000 total viewers in primetime, enough to rank third among all cable channels. ESPN came in first with an average of 4,491,000 total viewers, and USA placed second with an average of 3,327,000 total viewers. It marks the 37th consecutive week that Fox News has placed in the top five cable channels in primetime.
CNN placed 24th with an average of 817,000 total primetime viewers, while MSNBC placed 25th with an average of 813,000 total primetime viewers.
In total day, Fox News placed fourth with an average of 1,405,000 total viewers, behind only Nickelodeon (1,819,000), ESPN (1,636,000), and USA (1,423,000). Nick at Nite rounded out the top five with an average of 1,203,000 total viewers, while CNN placed 21st (552,000) and MSNBC placed 29th (389,000).