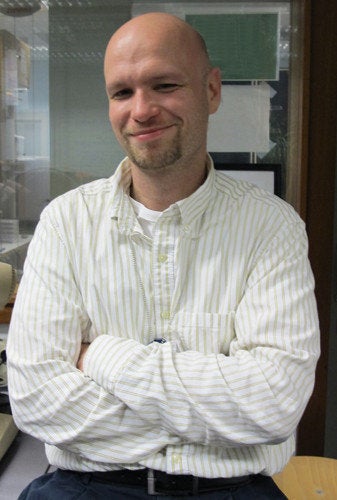 Donors are digging deep to raise money for the family of a foreign service officer killed in the attack on the U.S. consulate in Libya last week.
A fundraiser to benefit the family of Sean Smith, the State Department officer and popular gamer, has far exceeded expectations (h/t BuzzFeed). Contributions approached $70,000 on the YouCaring.com collection page as of Tuesday afternoon, after the drive doubled its goal from $50,000 to $100,000.
Donations go to Smith's wife Heather and their two young children, Samantha and Nathan, for expenses and college, according to the site.
Smith was a foreign service information management officer at the consulate in Benghazi, Libya. He was killed along with Ambassador Christopher Stevens and two others in an attack on the compound Sept. 11.
Secretary of State Hillary Clinton called Smith "one of our best."
YouCaring.com now counts 1,400 supporters on Smith's page. One wrote, "Sean's wife and children will never have to look far to find someone willing to say what an awesome man Sean(VR)was, calm, patient, respectful and a genuine nice guy. People like Sean made the world a better place. I can't imagine the pain of Sean's family right now, I hope at some point in the future knowing how many lives Sean touched brings them some comfort. RIP space buddy."
Smith's interests extended beyond the foreign service -- he was also a hero in the gaming world, where he was known as "Vile Rat," a star of the virtual science-fiction game "EVE Online."