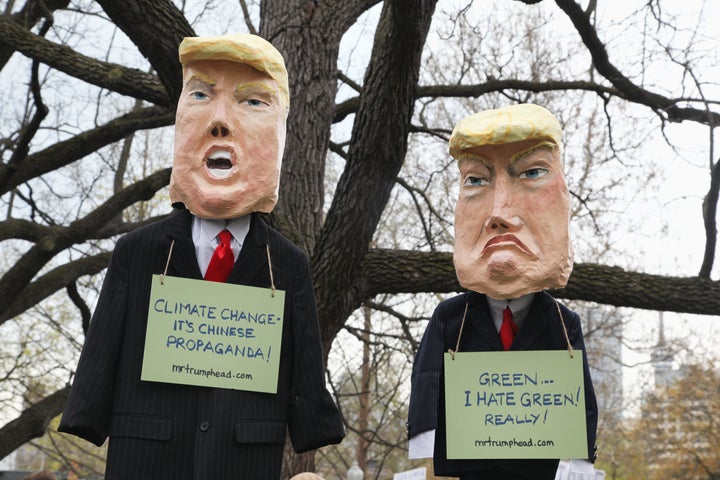 In a sign the White House's hard-line stance against climate science may be shifting public debate, independent voters have grown more doubtful of scientists' warnings about climate change over the past year, according to a Gallup poll released Wednesday.
Between 2017 and 2018, the percentage of independents who understand greenhouse gas emissions cause climate change fell 8 percentage points to 62 percent, while the share of those who believe the effects of global warming have already begun dipped 7 points to 60 percent.
Sixty-five percent understand that most scientists believe global warming is occurring, down from 71 percent in 2017.
Fewer respondents said they worry a great deal or a fair amount about global warming, down 5 points from last year to 62 percent. But the 45 percent who said global warming poses a serious threat in their lifetimes stayed steady between 2017 and 2018.
Public opinion has seesawed slightly over the years, but the long-term trend is overwhelmingly toward the scientific consensus that climate change is real, man-made and dangerous. Gallup found that 66 percent of Americans understand that scientific evidence shows the Earth's temperatures rising, and 64 percent acknowledge that burning fossil fuels, deforestation and industrial farming are the cause.
The results echo 2016 survey data from Yale University's Program on Climate Change Communication, which found 69 percent know global warming is happening and 52 percent understand humans are triggering it.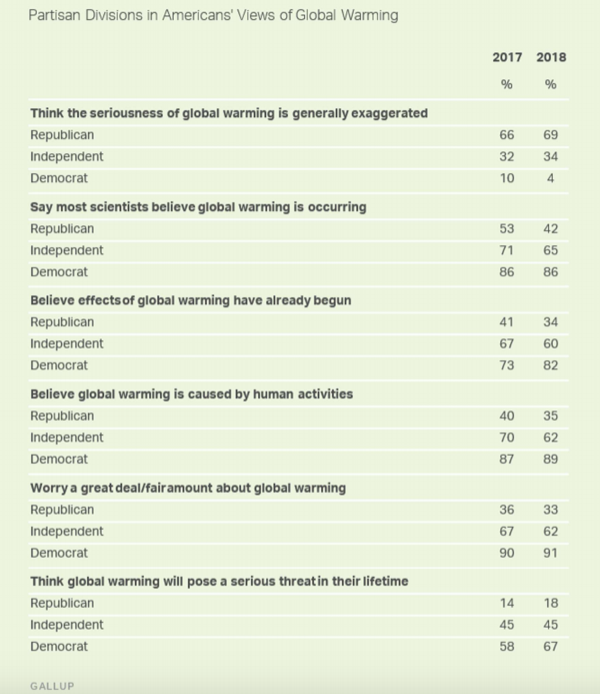 Still, the shift, recorded during a week of telephone surveys earlier this month of 1,041 adults across all 50 states and the District of Columbia, mirrors surging climate denialism among Republicans. Just 35 percent of Republicans understand that humans cause global warming, down from 40 percent in 2017, while 34 percent said the effects of climate change have already started, 7 points less than the previous year.
The findings come just months after historic hurricanes wreaked havoc on Puerto Rico, Florida and Texas, and California's largest wildfire on record killed 18 people and scorched more than 280,000 acres of land. Yet the disasters, which scientists said were made worse by warming global temperatures, seem to have stoked further debate over the causes of climate change and the policies to address it.
President Donald Trump has repeatedly mocked climate science over the past year, suggesting winter weather disproved long-term warming trends, as his administration gutted funding for climate programs and slashed the few regulations in place to curb greenhouse gas emissions. The Republican Party, the only major political party in the developed world to make rejecting climate science a platform issue, has doubled down on the issue as megadonors such as the fossil fuel magnate Koch brothers and the right-wing billionaire Mercers have increased their political spending.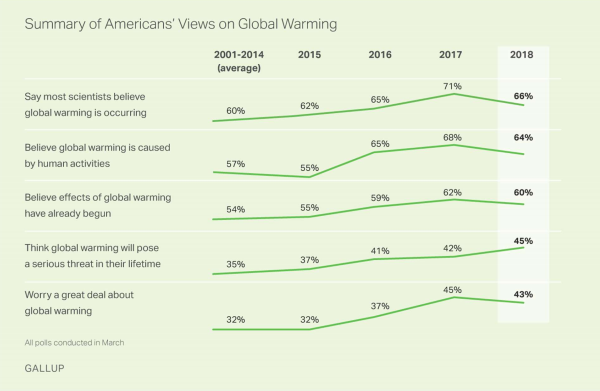 The political debate over climate change, propagated by years of Big Tobacco-style misinformation campaigns funded by the fossil fuel industry, does not mirror the scientific debate. Ninety-seven percent of peer-reviewed research agrees with the conclusion that human-caused emissions are enshrouding the planet in heat-trapping gases, and a research review published in November 2016 found significant flaws in the methodologies, assumptions or analyses used by the 3 percent of scientists who concluded otherwise.
Perhaps in part because Trump has proved such an agitational avatar for climate denialism, Democrats' political opinions on global warming trended overwhelmingly toward the scientific consensus. Just 4 percent believed warnings of global warming have been exaggerated, down from 10 percent in 2017. The number of Democrats who said humans caused global warming inched up 2 points to 89 percent, and 82 percent said the effects of climate change have already begun, up from 73 percent the previous year. The share of Democrats who said most scientists believe global warming is occurring stayed steady at 86 percent.
That suggests Democrats could run on much more aggressive climate policies, particularly in primary battles. The party, however, has failed to rally around a national strategy for reducing greenhouse gas emissions. The two most significant pieces of climate legislation introduced in Congress this year have embraced conservative approaches and gave exemptions to major polluters. Even in liberal states under Democratic control, climate policy has proved hard to pass, as the failure of Washington state's proposed statewide carbon tax showed.
Yet the party's base appears to be more unified than ever around belief in climate change. Roughly 8 in 10 Democrats fell into the category of "Concerned Believers," according to Gallup. Women, younger Americans and college graduates, all key demographics for the Democrats, were all more likely than their counterparts to be Concerned Believers.
Before You Go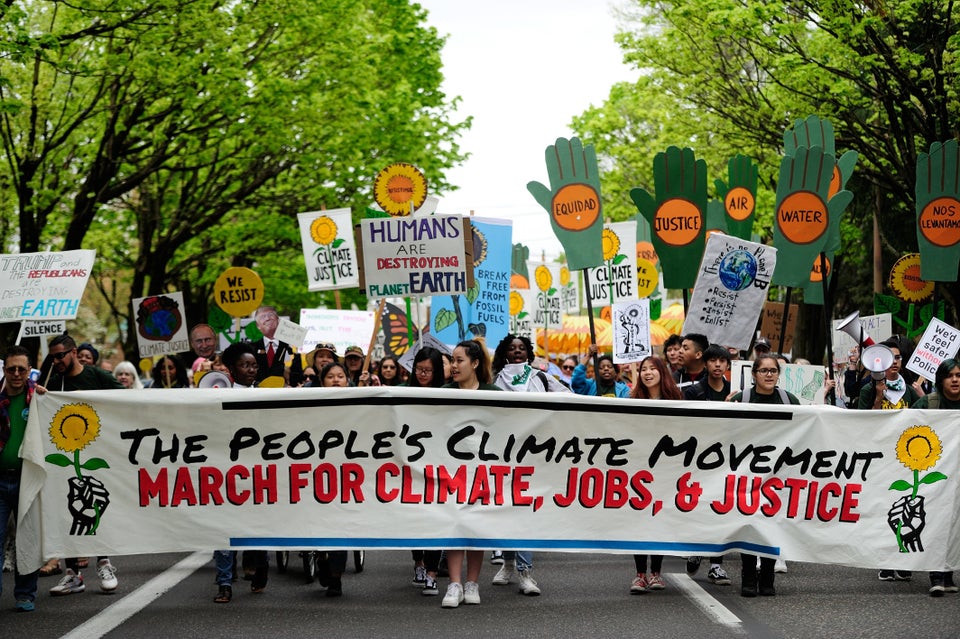 Climate Marches Across The U.S.
Popular in the Community