The survey found that 66 percent of Arizona voters disapproved of the proposed law that would have allowed Arizona businesses to refuse service to same-sex couples based on the owners' religious beliefs. Just 22 percent expressed support for the bill, while 12 percent said that they were not sure. The bill, passed by the Arizona state legislature, was subsequently vetoed last week by Brewer.
The poll also found that 49 percent of Arizona voters approve of granting marriage rights to gay couples in the state, a first in PPP's history of polling of Arizona. Forty-one percent of Arizona voters think same-sex marriage should not be allowed in Arizona, while 10 percent are not sure. The poll is the latest to illustrate a growing nationwide shift towards marriage equality.
Arizona became the focus of a national debate following the state legislature's passage of the bill, known as SB 1062, which opponents argued was discriminatory. Brewer was urged to veto the bill by both of Arizona's U.S. senators, as well as a number of prominent business groups in the state.
The automated survey was conducted Feb. 28 - March 2 among 870 registered Arizona voters.
Before You Go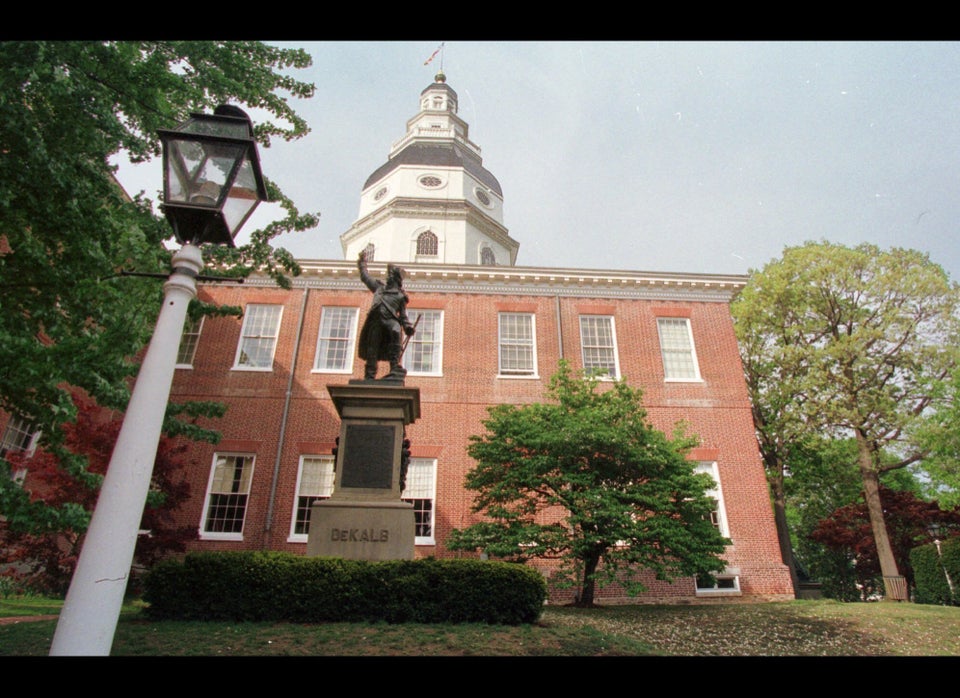 Gay Marriage In The United States
Popular in the Community