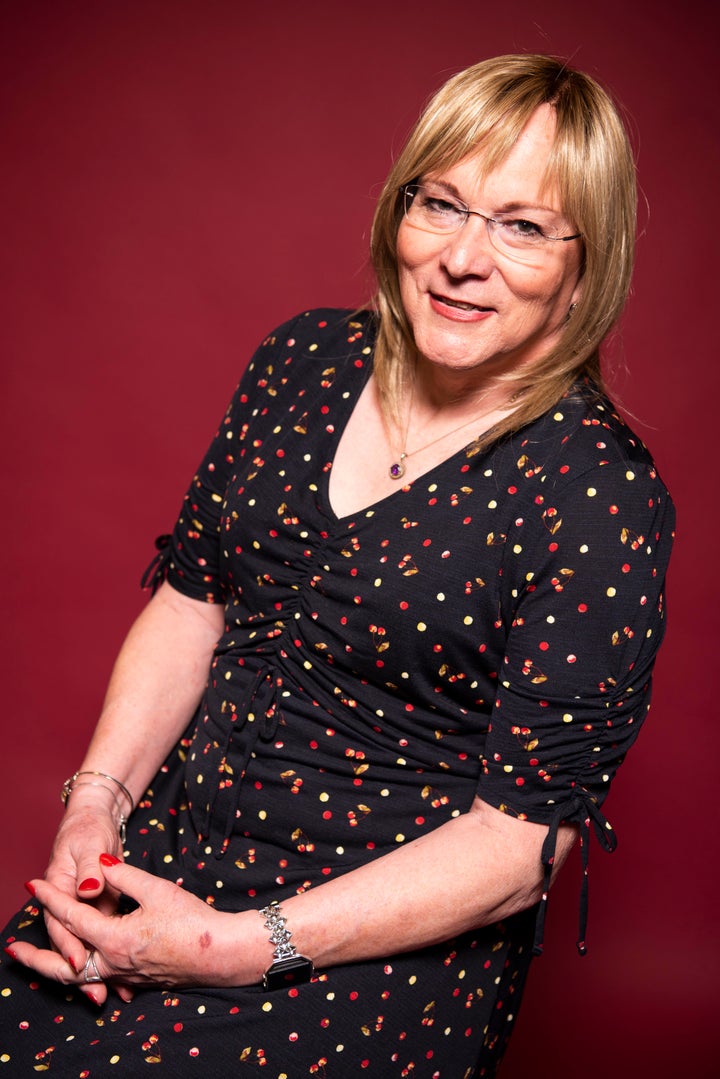 Wendy Cole has no trouble engaging with customers at the supermarket in New Hope, Pennsylvania, where she works. She even has regulars ― people who specifically pick her line when she's on the job.
Working directly with customers may not seem like that big a deal, but it's something she couldn't imagine doing until recently. Cole spent most of her working years hiding out in a basement office as a programmer and database developer, seldom interacting with people.
That changed in August 2017, when, at 70 years old, Cole had gender affirmation surgery.
"I made up my mind: There was no way I was going to die a male," Cole told HuffPost. "I wanted to live the rest of my life as a woman and experience everything that [comes with it]."
It's a decision she'd been considering for 65 years. Cole said she knew from the time she was 5 years old there was something different about her. She recalled overhearing her grandmother comment on how pretty she was.
"She said, 'He should have been a girl,'" Cole said. "And I thought to myself, 'Oh, God, how does she know?' Because that's how I felt."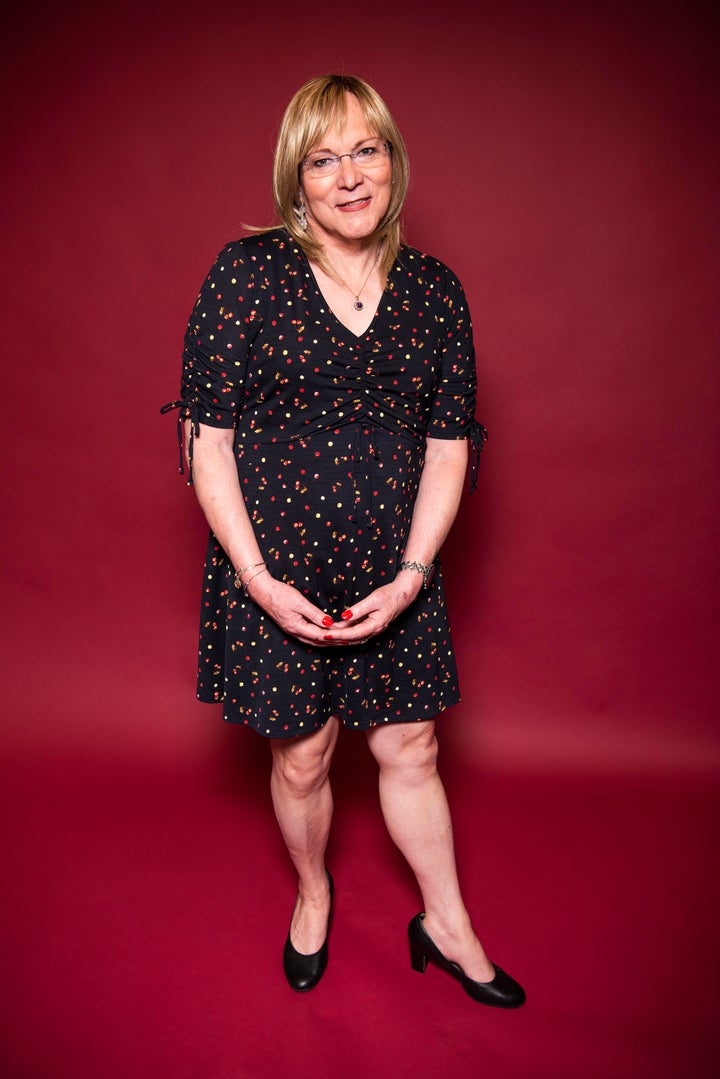 Cole credits changing attitudes and understanding about the transgender community with helping her make the decision to transition at this stage in her life. But she spent decades struggling to repress and "fix" what she thought was "wrong" with her. There were therapists, countless medications and a constant internal struggle.
"I was in a very dark place emotionally, and continuing to live like this was not an option," she said. "I didn't really want to kill myself, but that was sitting there on the other hand. That, or do something that would make this bearable and move forward with it and see where it goes."
Going forward meant beginning hormone therapy and permanently leaving behind the life she'd spent decades creating ― which included a 40-year marriage with her wife. Throughout those years, she struggled immensely, but refrained from sharing those feelings with her wife, save for one night in 1978, when her wife heard her talking about being a woman in her sleep.
"I figured, 'OK, I'll tell her everything and we'll probably be divorced by morning,'" she said. "She said to me, as long as I keep repressing it and dealing with it, we'll stay together." Wendy felt she didn't "have any other options" at the time, and so they stayed together, continuing on as a family.
Over the years, Cole had moments of release. She would dress up in her basement ― only to feel extremely depressed when she had to change back. Once, when her wife was out of town, she bought a pair of pumps ― her first ― that she still owns today.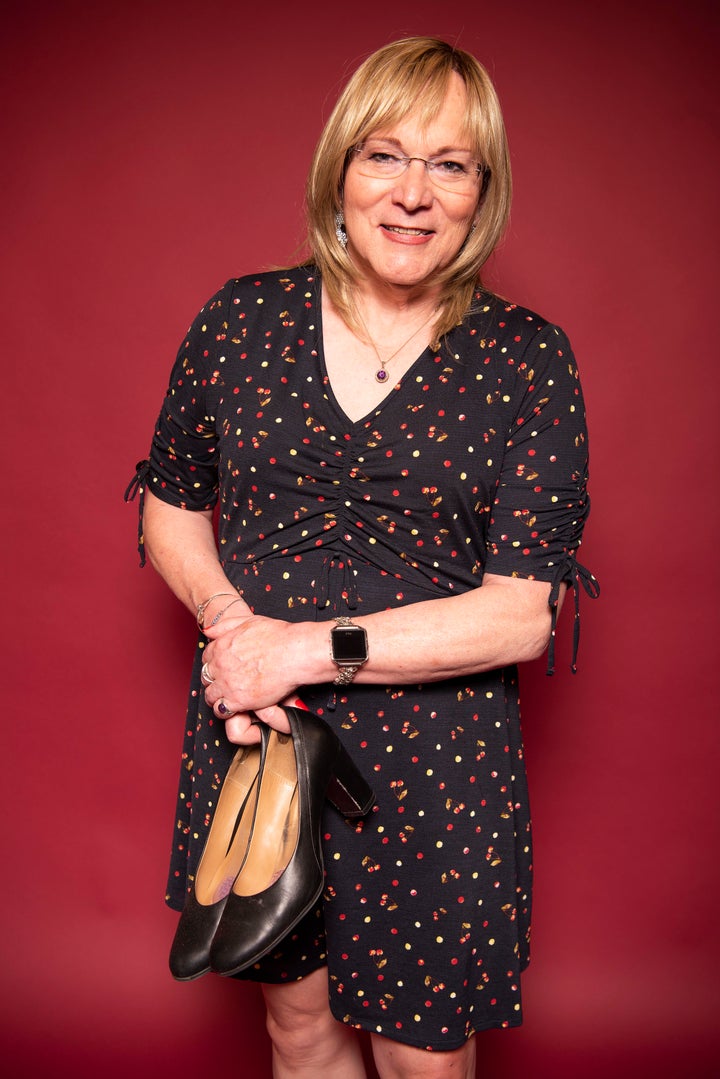 These days, Wendy hopes to use her experience to encourage other people who might be considering gender affirmation surgeries. She emphasized the positive relationship she developed with her doctor, who she says "saved her life."
"I've talked to a lot of girls and helped get them hooked up with my doctor, Rachel Bluebond-Langner, MD, Perlmutter Associate Professor of Plastic Surgery at NYU Langone Health," she said. "It's the most wonderful experience because most of these people have lived very similarly: All alone, never knew anyone like this. As far as I'm concerned, if this is how you feel and this what you are, you have to do it, no matter your age."
Bluebond-Langner's advanced surgery techniques include using robotics with urologist Lee Zhao to complete both male and female affirmation surgeries. She explained why more people are deciding to transition later in life.
"There's increased access to care. Insurance companies are covering the procedure, so people who thought this was unattainable for financial reasons are now able to access care," she told HuffPost.
"My male representative back in the basement was dead to the world and thinking about making it permanent. Now, I couldn't be happier. It's just overwhelming. I feel reborn, rejuvenated, like I'm not done living."
Cultural factors have also contributed to the growing number of transgender people pursuing medical options to affirm their gender.
"There is increased support and acceptance for people who are transitioning," Bluebond-Langner said. "With an increased understanding and awareness, people have a better understanding of how they feel and the language to describe how they feel."
Cole has noticed this personally. When she attended Philadelphia's annual Trans Health Conference in 2014, prior to living as Wendy full time, she was amazed how many attendees who, like her, had chosen to live authentically and openly. "I spent my whole life like I was a complete freak, all alone," she said. "Now, there are all these people?"
More than anything, Cole wakes up happy to be alive, feeling like herself for the first time.
"I look at myself in the reflection in the storefront and think, 'God, I've done it,'" she said. "My male representative back in the basement was dead to the world and thinking about making it permanent. Now, I couldn't be happier. It's just overwhelming. I feel reborn, rejuvenated, like I'm not done living.
Popular in the Community