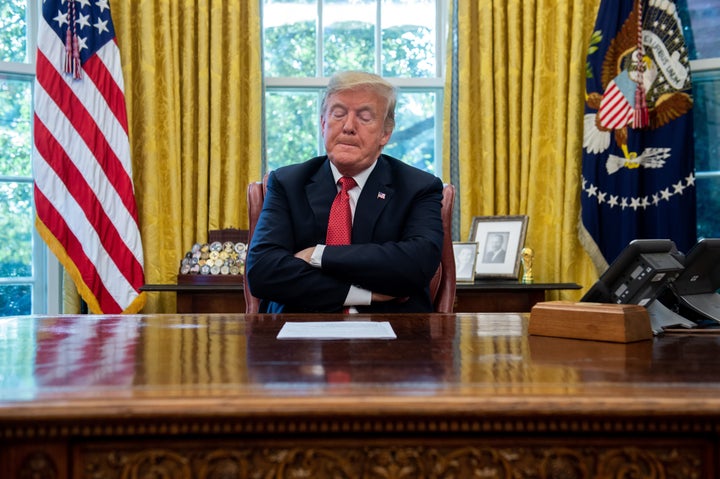 George Conway, an attorney who is married to top White House adviser Kellyanne Conway, has lassoed a group of Federalist Society members to speak out against President Donald Trump for flouting some of the constitutional principles the conservative group wishes to protect.
"We are a group of attorneys who would traditionally be considered conservative or libertarian. We believe in the rule of law, the power of truth, the independence of the criminal justice system, the imperative of individual rights, and the necessity of civil discourse," the group said in its mission statement.
It continues: "We believe these principles apply regardless of the party or persons in power."
Bellinger told The New York Times that the group came together out of concern that conservative lawyers were "not doing enough to protect constitutional principles that are being undermined by the statements and actions of this president."
Checks and Balances aims to serve as a safe forum for Federalist Society members to discuss the administration and its actions in the interest of preserving conservative constitutional ideals. Some members have been reluctant to speak up, they said, out of fear of retaliation.
Many are also pleased with Trump's judicial record, which has been in large part shaped by Federalist Society recommendations, and therefore also reluctant to speak critically. Both of Trump's Supreme Court picks, Brett Kavanaugh and Neil Gorsuch, were first vetted by the Federalist Society.
Jonathan Adler, a conservative law professor who also joined Checks and Balances, told the Times that announcing the group's formation just before the society's big meet-up was strategic, aimed at drumming up more support. He told the Times: "You go fishing where the fish are."
Popular in the Community