Gigi Hadid is opening up about being "probably harder" on her body and appearance during her early modeling years.
The 27-year-old expressed love for her body and what it has done but admitted to The Sunday Times that she once had "routined" eating habits.
"When I started out, I was a heavily trained volleyball player, and I had a certain body type from that," Hadid told the outlet. "At that time, fashion hadn't started to get into a more inclusive body-image conversation."
The model continued, "I was probably harder on my body than I should have been. I wasn't starving myself, but I was very routined," adding, "Since then, I've got into this idea of body neutrality. I love my body for what it has done, but I'm not obsessed with it."
"Gigi's in charge of her own diet, but to be on your best weight, you gotta make the right choices," Yolanda said in an episode where she appeared to grow frustrated with her daughter for eating a piece of cake.
In October, Yolanda addressed a viral clip from 2013 where she told her daughter to "have a couple of almonds" during a phone call where Gigi said she felt "really weak" from hunger.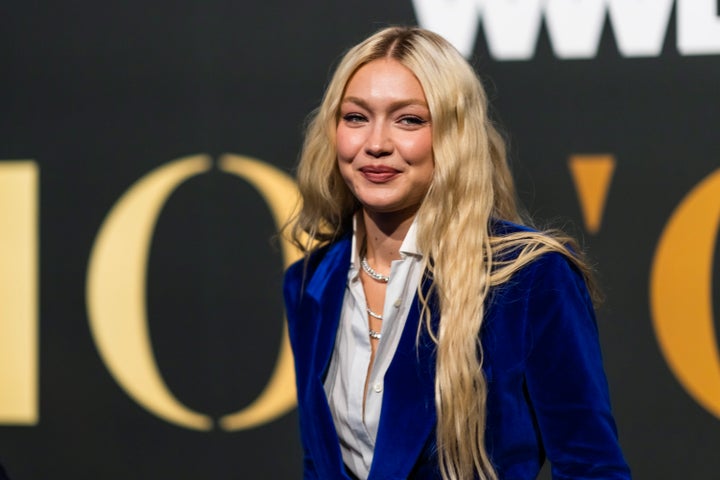 Yolanda, who shares three children with real estate tycoon Mohamed Hadid, has since claimed these food-centric moments on the show were taken out of context.
Gigi made her runway debut in 2014 at age 18 and quickly became a public figure with the relentless paparazzi following her every move.
"For a long time, they made me shy away because I was really sick of seeing my own face or feeling like I had to get dressed for this thing that I couldn't control," Gigi told The Sunday Times. "It's still a bit suffocating to look out your window and be like, 'Shit, they're there again.'"
Gigi has since started a family and welcomed daughter Khai with former One Direction singer Zayn Malik in 2020. She told the Times she's only annoyed by paparazzi these days if they disturb her private time with her daughter.
"She's clearly a child who was grown in my stomach eating a lot of British food — breakfast, beans, curries," she said. "And she still eats like that. She even says some words with a little [English] accent, which I love."
Popular in the Community